Hey everybody. My name is Mark, I'm 30 years old and am from/live in Washington D.C.
About 3.5 months ago I bought my dog Luna off of a couple "interesting" guys that I feared where raising Pitbulls for fighting. I've loved dogs my entire life and have always wanted one, so when I saw her just following them down the street , off a leash about 15 yards back, as a 2 month old puppy, I was afraid that if somebody didn't buy her she'd just be used to breed or worse be used as a bait dog. Unfortunately dog fighting in D.C. is VERY common, with some long time residents from rougher neighborhoods having told me "when I was growing up I could find a dog fight quicker than I could find a library". They told me she's half pitt and half cane corso, but I'm going to get a genetic test done soon to find out for sure, because she's WAY too wrinkly to only be that combination.
Right now she's currently 5.5 months old, about 35 lbs, and in perfect health. She is the absolute sweetest dog in the world, VERY intelligent (only took 10 minutes to teach her "shake" and have it stick", and is more often than not the best behaved dog at the dog park despite often being the youngest.
Here are some pictures of my baby, they are a little old but let me know what you think!
[IMG]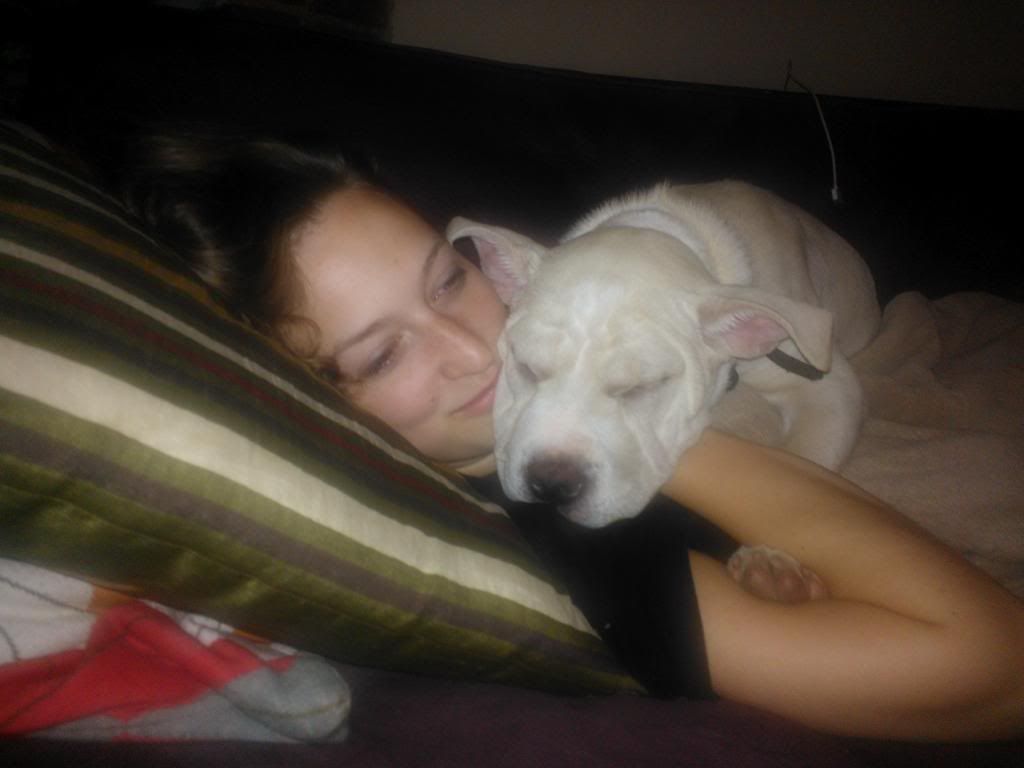 [/IMG]