Hey everyone! My name is Breanna I currently live in MA. I work for a small pet shop part time and apprentice with a dog trainer part time. I have four dogs. Duchess 5 year old Cane Corso APBT Cross, Kahne 3 year old AmStaff, Mr. Cheeks 2 year old AmBully and Kirby 7 month of Pit bull type dog. Kahne and I compete in Dock Dogs and started training in agility a few months ago. Mr. Cheeks just recently came to me in January after being confiscated in a neglect case in July 2012, I have high hopes for him to become a therapy dog. Kirby is still up in the air with what we will do, he is a highly motivated dog and just completed his Advanced training class. Life can be a little crazy around here but I cant picture it any other way.
Just here to chat with like minded people about dogs.
Here is the gang (because who doesn't love pictures)....
All of us (damn it is hard trying to get a picture with four dogs)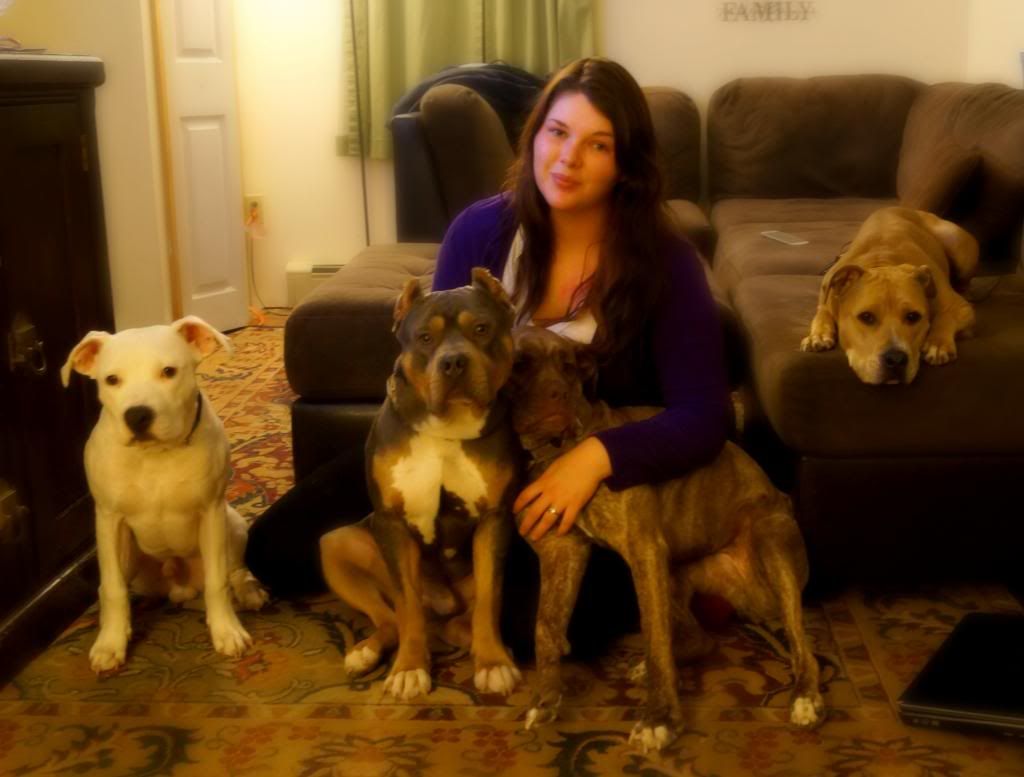 Kirby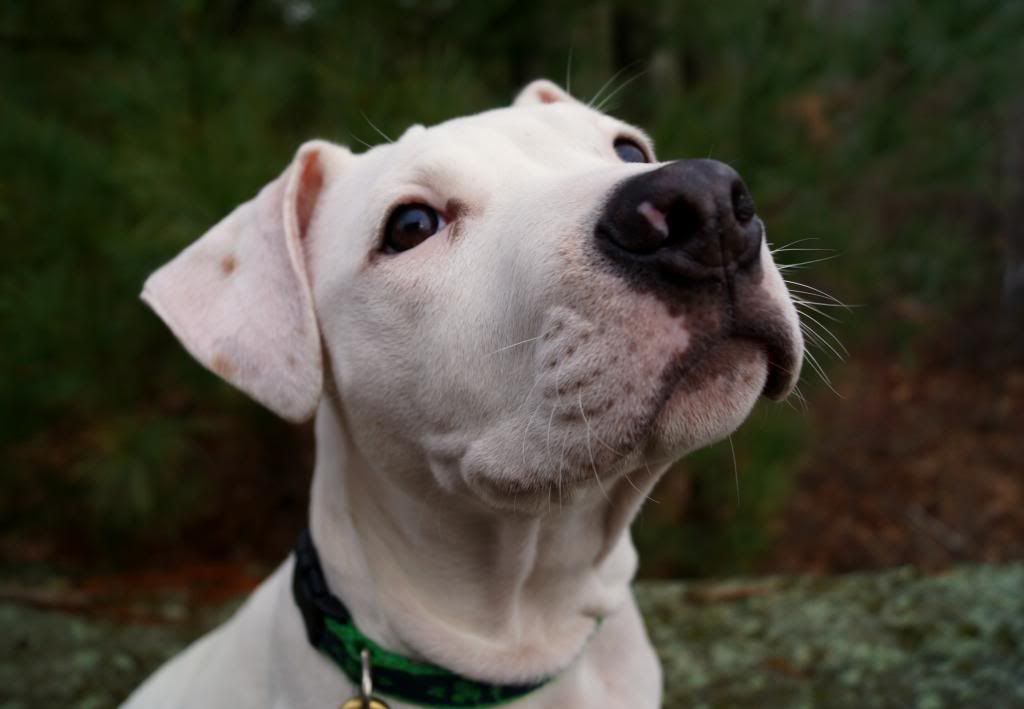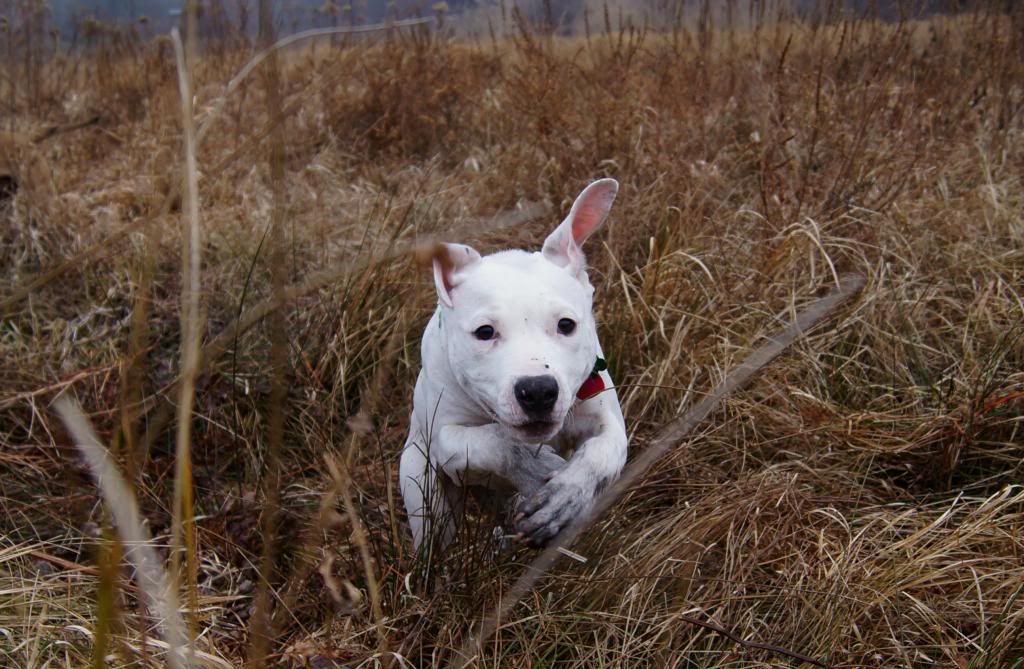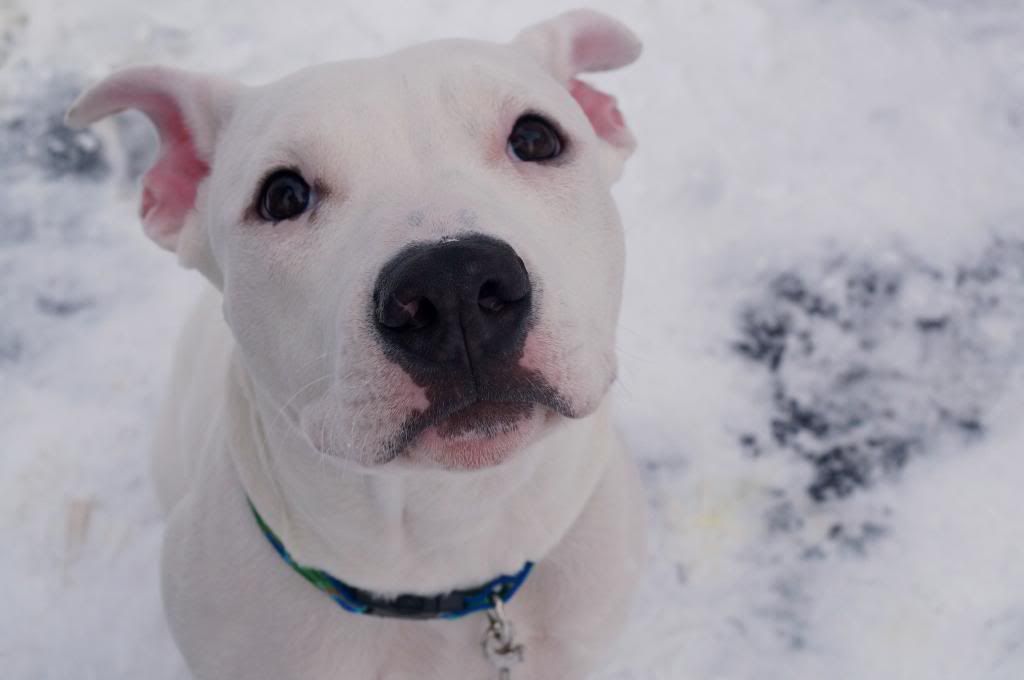 Mr. Cheeks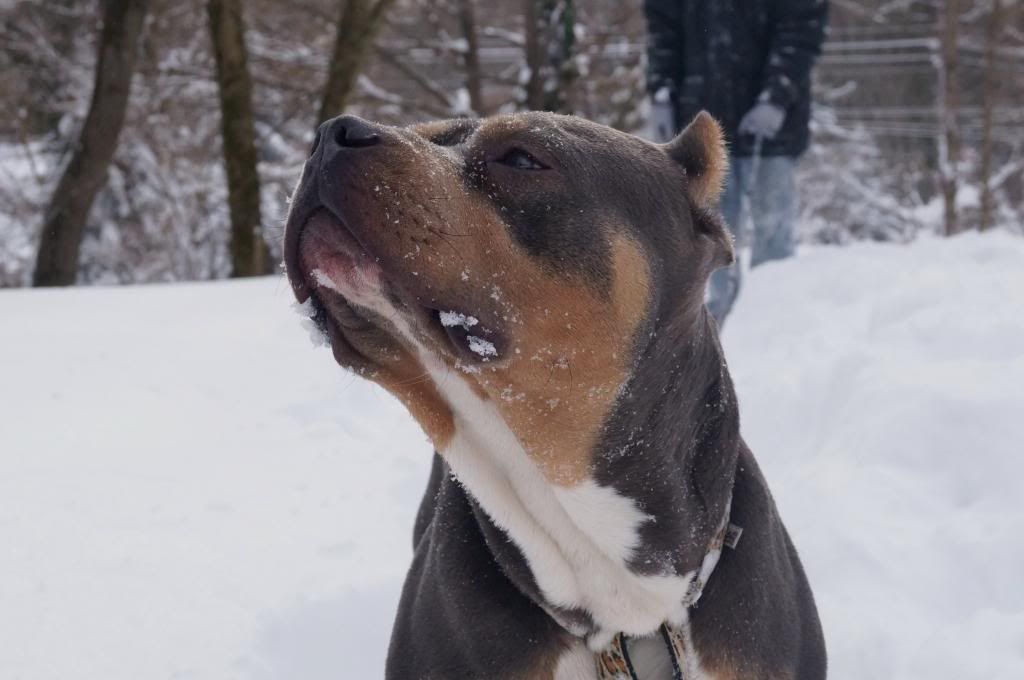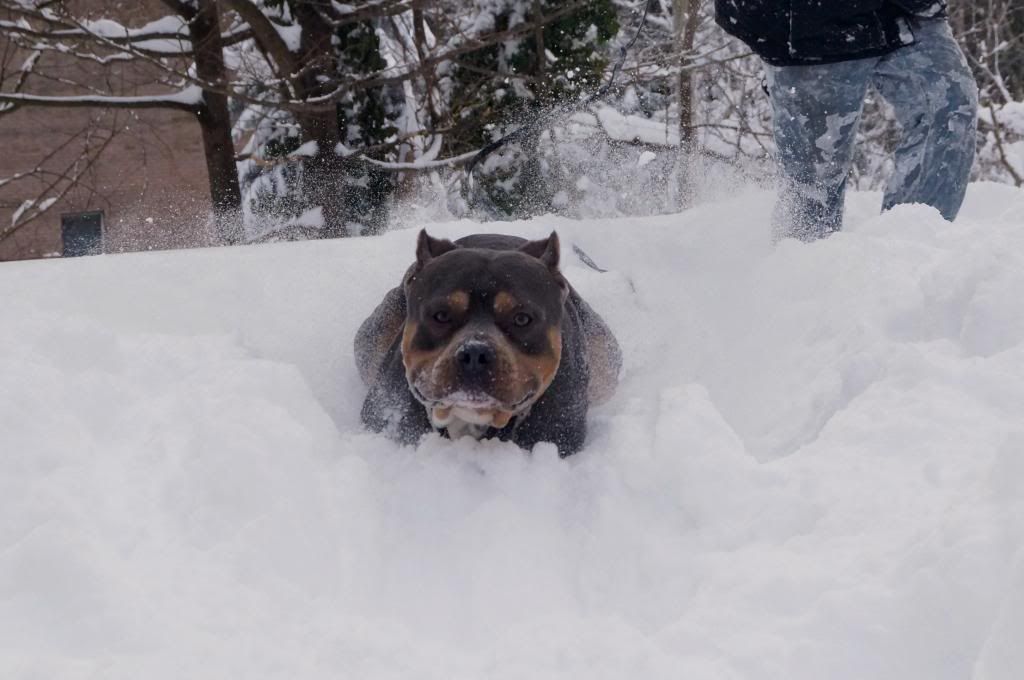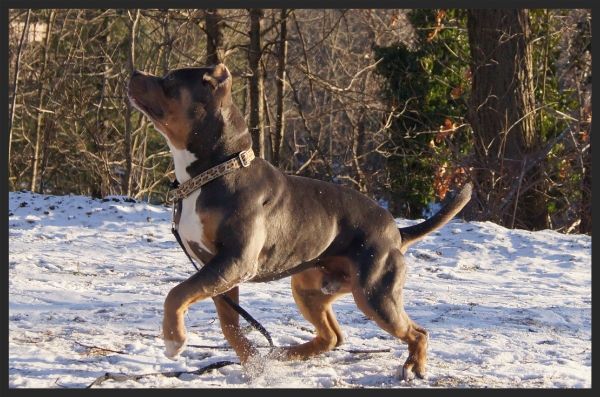 Kahne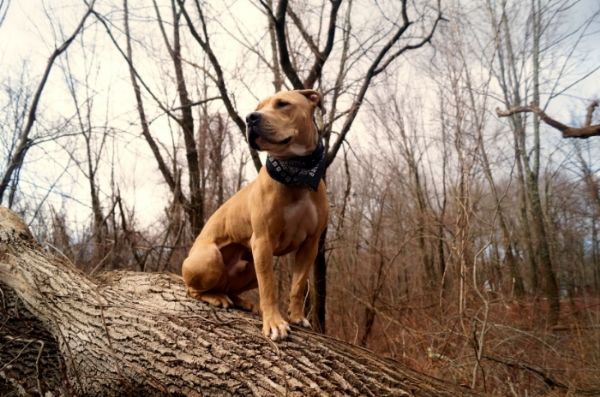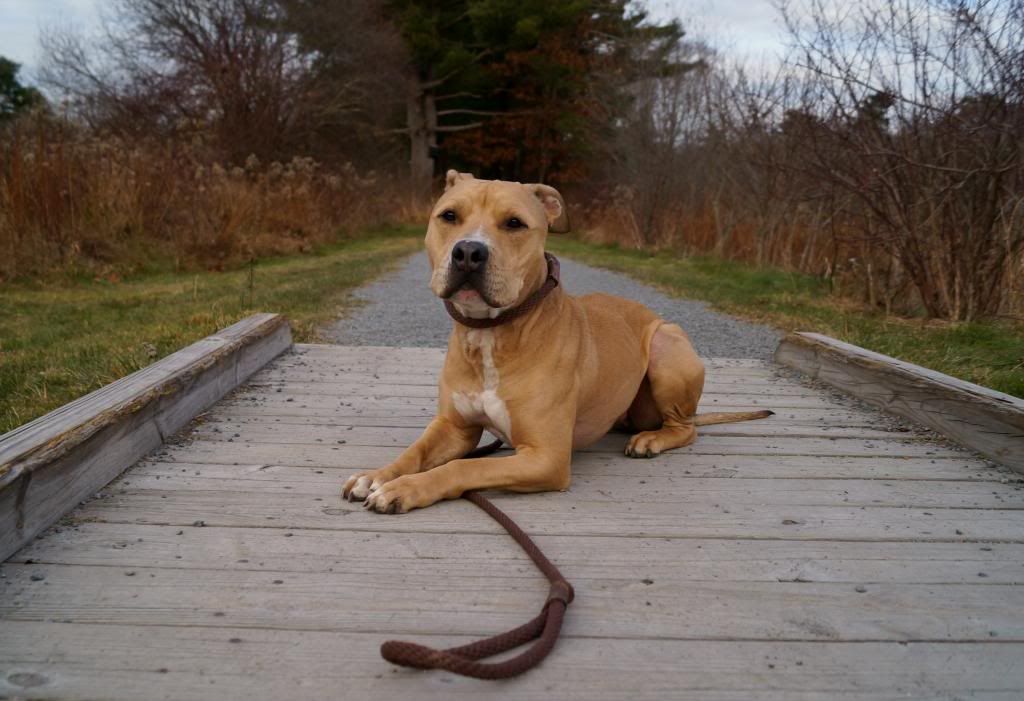 Duchess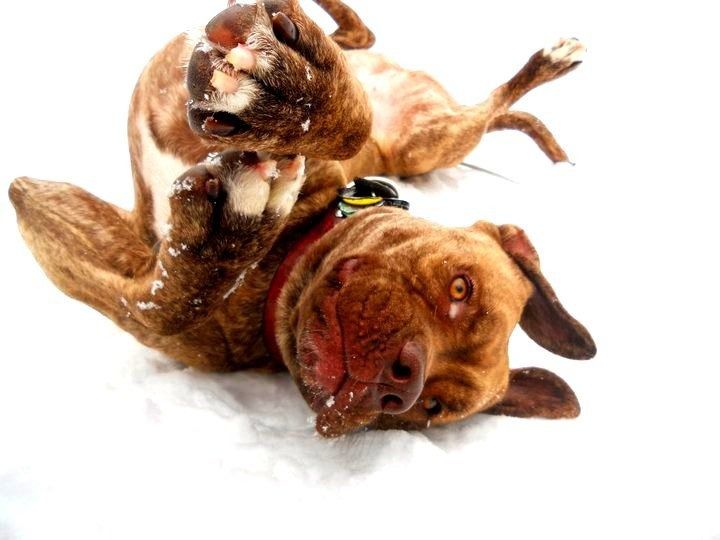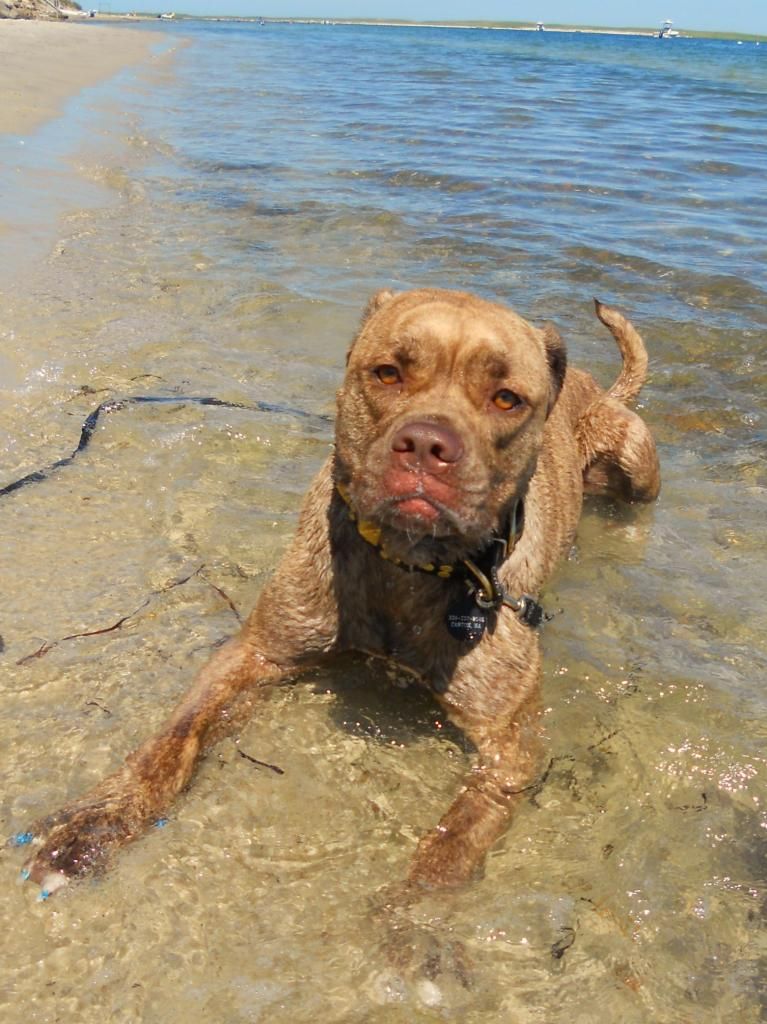 Have a great day!