Look something like this?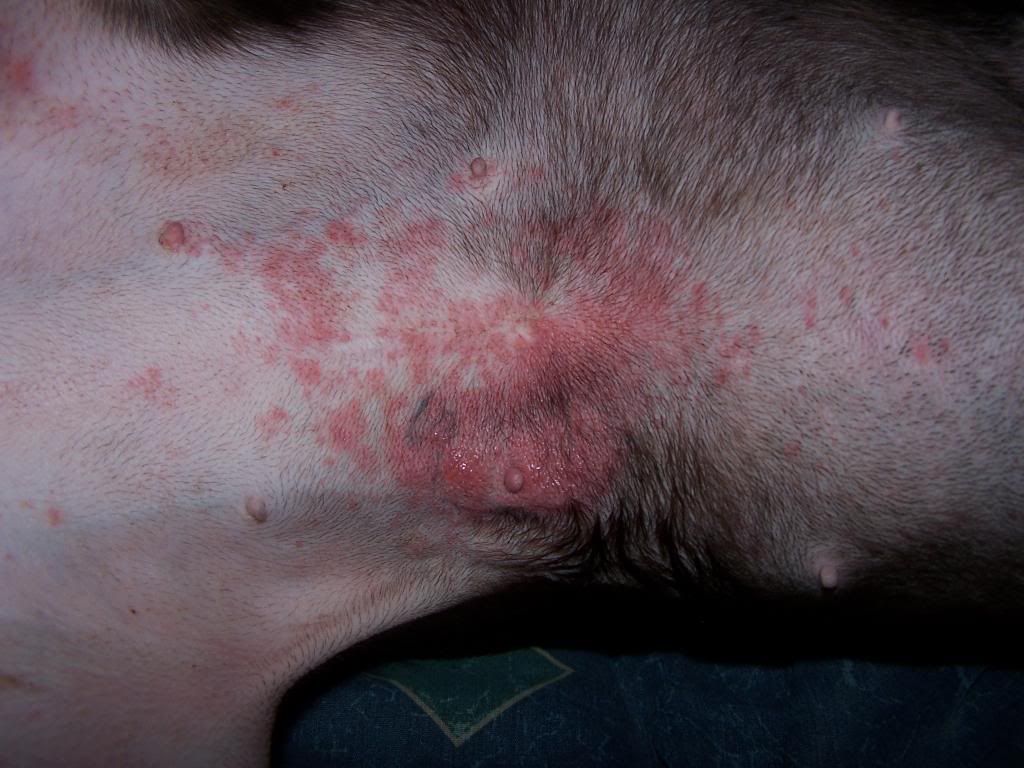 Thats what I'm dealing with for my girl right now. First thing I'm doing is washing everything in Dreft detergent hoping it was just an allergy from our cheap detergent.
Have you changed detergents lately, or anything else that might cause a contact allergy?
__________________
If you have to ask, you have a mutt.
RebelGirl Photography & Designs
Multiple Dogs Does Not A Kennel Make