Quote:
Originally Posted by
Mhmmlissy
With a ugly, rigged flirt pole and a shoe at the end lol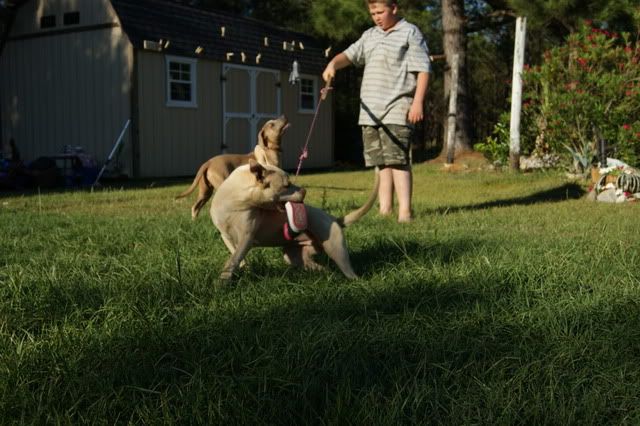 And Gator likes to cheat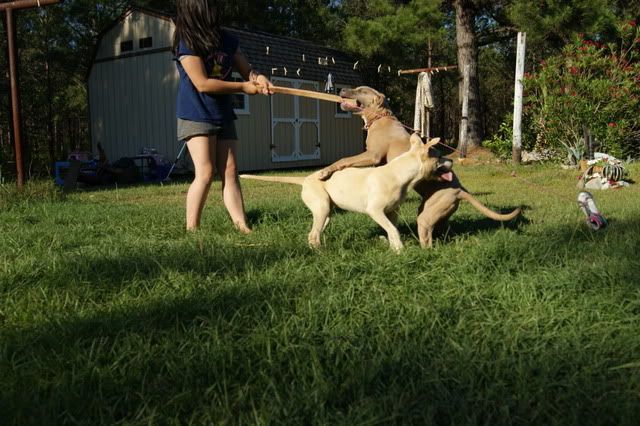 Zena especially loves it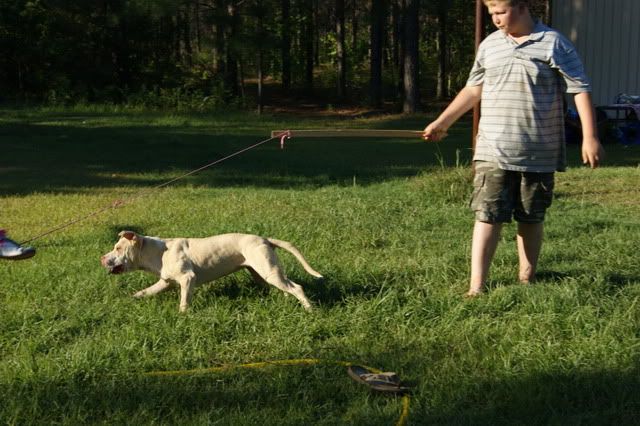 If I had both dogs out and the pole. Moments later I would have one less dog haha!
As for conditioning handwalking, drag weight (25% of body weight) for long distances, handwalking, flirtpole, handwalking, bungee tug toy (interactive spring pole sorta), handwalking, and last and least slatmilll, and handwalking. I knoW I am new to showing and conditioning, but if you are just working one or two dogs you cannot beat handwalking IMO. If I only had two tools I would have my rampage kennels designed flirtpole and a leash. Scott designed flirtpoles with a bungee cord instead of rope through PVC connected to a hide and it's an incredible tool. I can use it like a flirtpOle as normal but when the dog gets the hide it is a very gOod tug toy and can really wear them out. If you have multiple dogs handwalking is harder and you will be stuck doing more millwork. Again I am a newb to conditioning and definitely can't get a dog in the kind of shape alot of our members can so take my advice for just that. As for drag weight I prefer light weight long distance because you want lean muscle and endurance. I may increase his drag weight to 37.5% or even 50% of his body weight once he is over two years old.