Quote:
Originally Posted by
OldDog
If it's the red and white bitch in your sig photos you might want to do so a time or two , hard to judge from a photo but she looks like she might well do better than you might think.
Yes, the red and white bitch in my sig pic is the one I speak of. Currently, she's my only APBT. Thank you for your compliments, and should I decide to show her, I'll be sure to let you know how she does.
Quote:
Originally Posted by
DinoGottiPit
She probley will right old dog???? Since shes not a bully and she has here ears? CORRECT? Seems like to me ur againsted bully or ur just old and grumpy and dont have nothing else to do but post negative remarks about our bullys... This forum is to learn, and hopefully get the help from others to make out dogs better looking and trained for family dogs...
LETS GO DINO!! We dont need this forum!! Lets go breed you and make more and more of our BULLY little friends... sell them and make a fortune!!
Maybe this forum should do back ground checks on users lmao!!!
Peace!!!! I will do things on my own!!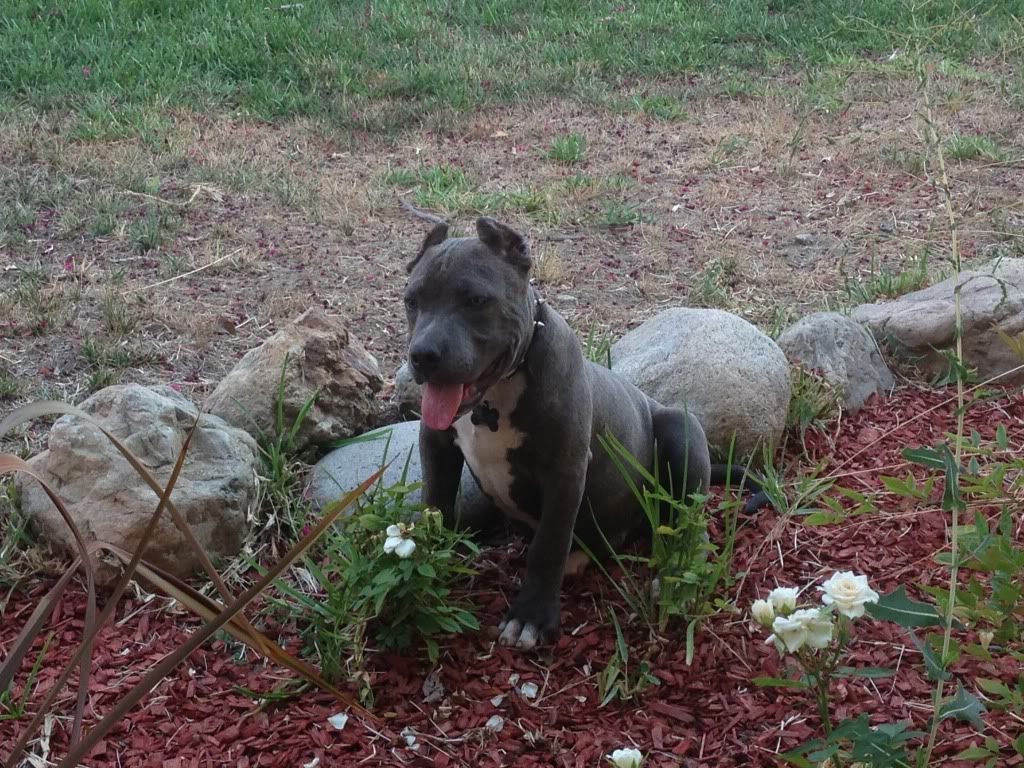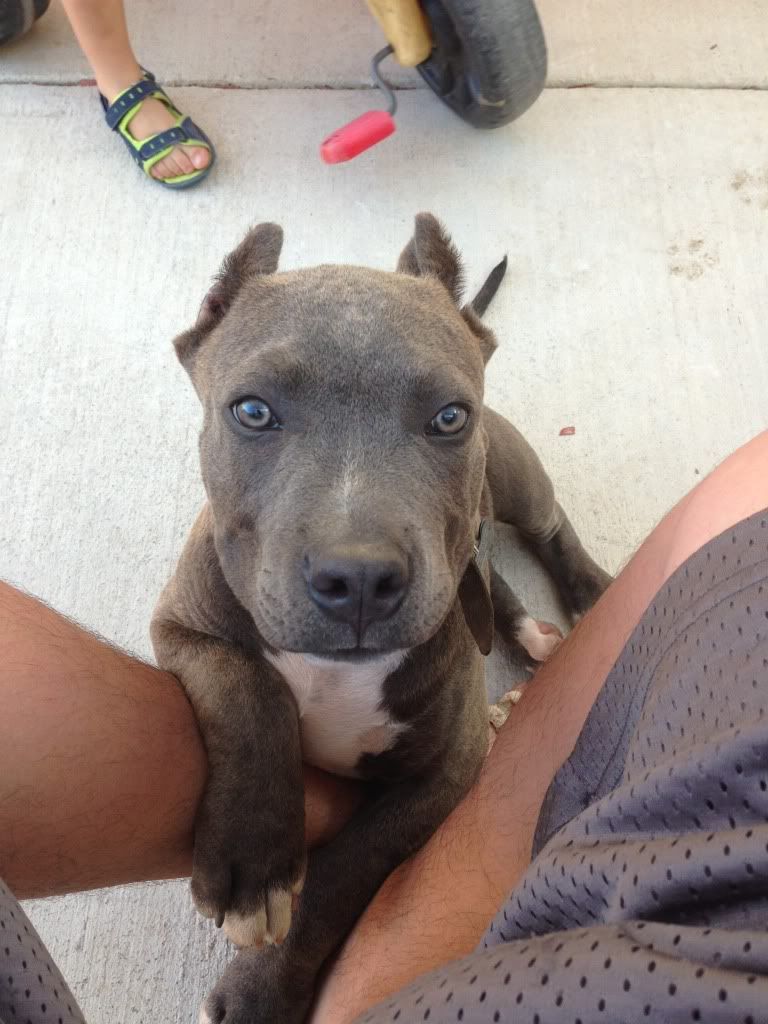 Dino, I do have to say that this response by you was completely uncalled for as Olddog said nothing in regards to putting the bullies down, or holding an APBT to higher standards at all. Bullies are not my cup of tea, but I have seen some nice ones and can appreciate them for what they are. What I choose to own has no bearing on your pup or how you handle yours, or your membership here on this forum. Not sure what prompted your response, as I was helping you out, and Olddog simply gave his input on my dog.
Quote:
Originally Posted by
Firehazard
Lady pit.. your dog looks good. Told ya back when treat her like a working dog, she has the recessive... to look like that. Look at JOys lil 38lbs dolly.. Whos on ADBAdog.com as the picture for WEIGHTPULL and yup, she is RE, and whopper, with good ol OFRN.
Anyway... definitely potential!
How do you teach your dogs to stack? Like that on the end of a chain or lead. How I do em all. As you see I encourage them to be looking for something originally from the behavior of the dog when I give the command.. Notice hes confused from me describing the ped as I read it off and used the word stack.
Hoagie 2/13/2011 - YouTube
Notice the reverse sneeze at the end, actually thats caused from the dogs inverted flap adenoids, causing them to inhale backwards! Called a reversed pallet many times correctly.
He was 35lbs.. sound as it gets.. a solid bred dog.
R.I.P. had cancer of pancreas.
Thank you very much for your input, as always Stan! You know I got mad respect and love for you. RIP Hoagie!