Ok, long story but someone that I know through horse rescue is the wife of a vet. She contacted me months ago about a pit bull that they found tied to the fence one morning at the vet clinic, wanting to know if I could help her find him a home.
I sent out a few feelers but didn't really get any responses but in the mean time I didn't hear from her again. I had kinda figured he had found a home.
This morning she sends me an email and says if he isn't gone by Thursday they are gonna take him to the local shelter. (we all know what that means)
I can't take him, we have no room at all.
He is under a year old, they have neutered him and given him all his shots. He is on heart worm preventative and they will include 6 mos. worth of heart worm preventative with him.
They say that he has been doing well with obedience training and is very friendly.
If anyone can help please let me know. I think they mean well but these are obviously NOT pitbull people.
They have been calling him Thai Dumpling lol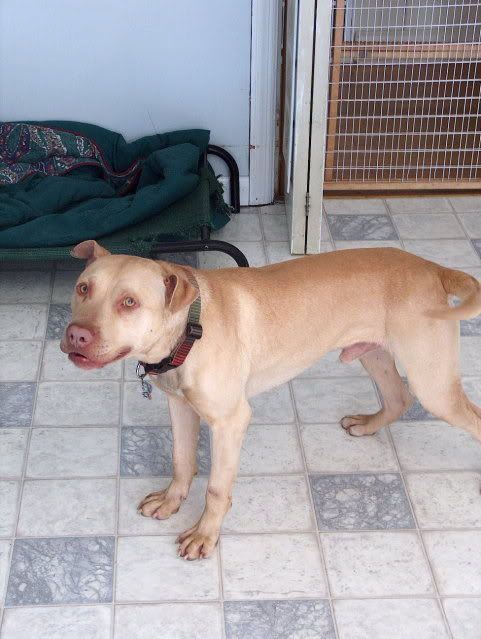 Thanks for looking and if you can adopt him or know someone that can please don't hesitate to contact me and I will get you their contact information.
Stephanie