THOUGHT I'D SHOW OFF THE NEWEST MEMBER OF MY FAMILY. I GOT HER AS A PRESENT ON CHRISTMAS EVE. WE NAMED HER ROXY. SHE IS 6 MONTHS OLD, ADBA REG. AND IS FROM THE HAYMAKER & JEEP BLOOD.
SHE IS A SWEETHEART!!!!!!!!!!!!!!!!!!!!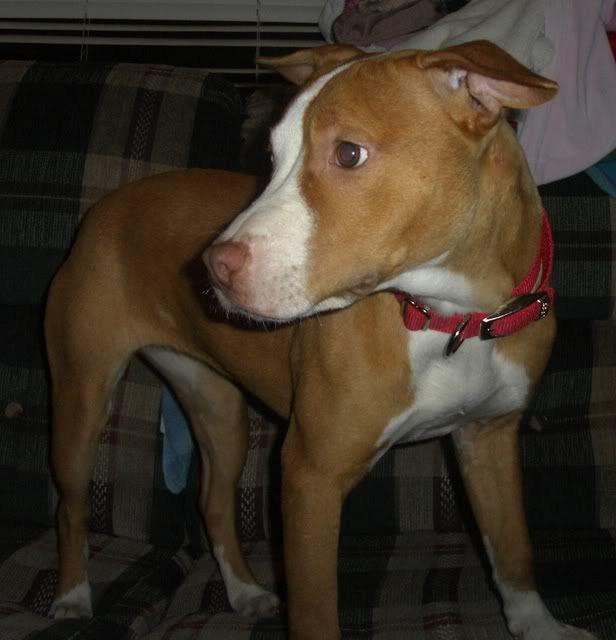 P.S. DONT HAVE HER PED YET, BUT WHAT CAN YOU GUYS TELL ME ABOUT HER BLOODLINE?