Hey all,
I just took in a 5-6 month pit mix (?) who was chained up in a basement in Newark NJ. I just started my PhD and wasn't planning on this huge responsibility, but I've had him for a month now and he has been amazing - gentle and calm with my cat, quick to learn commands, sleeps quietly in his crate all night. He goes to doggie day care twice a week and obedience training twice a week where the instructor thinks he would make an awesome therapy dog.
He is still getting over demodex mange and has cost me a pretty penny, and even though I considered finding him a home at first, I don't think he's going anywhere
This seems like an awesome support community and I'm excited to be a part of it! Here's a picture of the little guy too. I've only ever had shepherd mixes growing up so I am not too familiar with pit bulls just yet. I think he is a blue nose?
[IMG]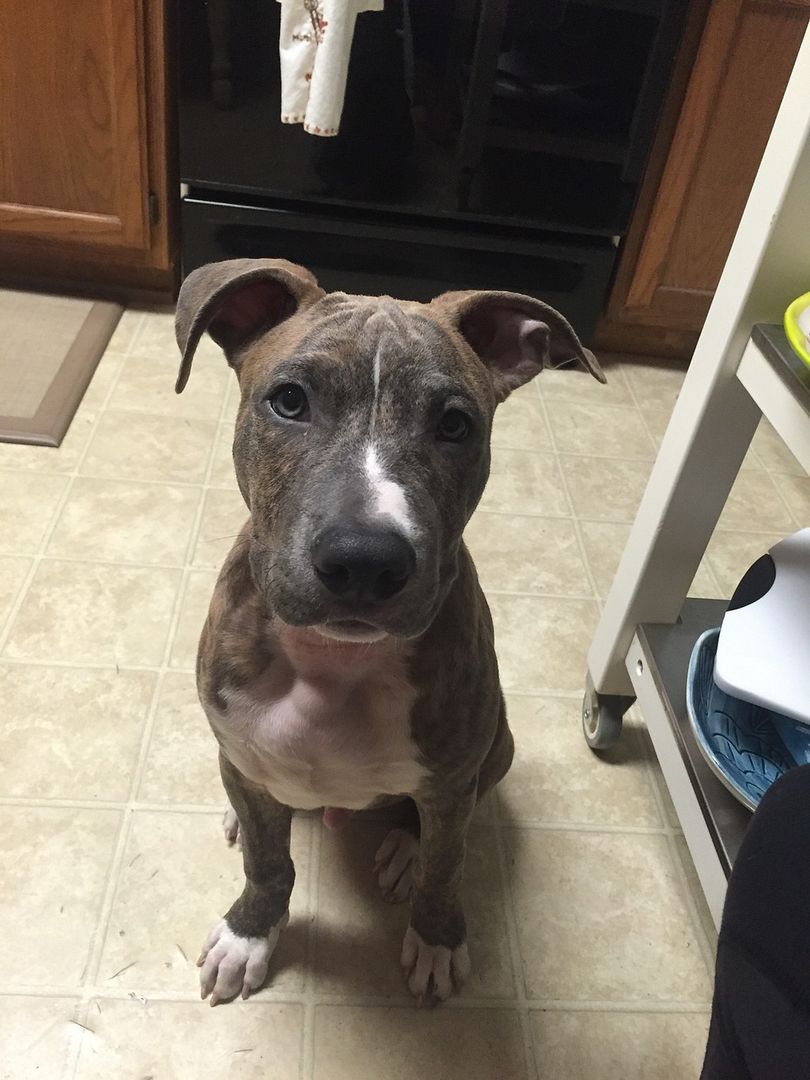 [/IMG]