Hi all! Two months ago, August 5 (coincidentally her birthday), I adopted a lovely little black and white 10 month old girl from my local SPCA named Nina to be my ESA. She was simply labeled as "Pit Bull Mix" - purebreds at the shelter are labeled APBT so my best guess is that she's mixed with Border Collie or is simply a watered down Pit Bull mix. Very nice temperament and OK structure from what I can tell, for a (presumably) BYB though.
Everything is a blast with her. She was just 37lbs when I adopted her, and now at 43lbs and nearly a year, my little girl is growing up, and after browsing this forum for a while, I decided to formally introduce her to everyone c: She's maturing beautifully, she's so, so sweet and compassionate, and is a joy to have as a companion.
Here are some pics: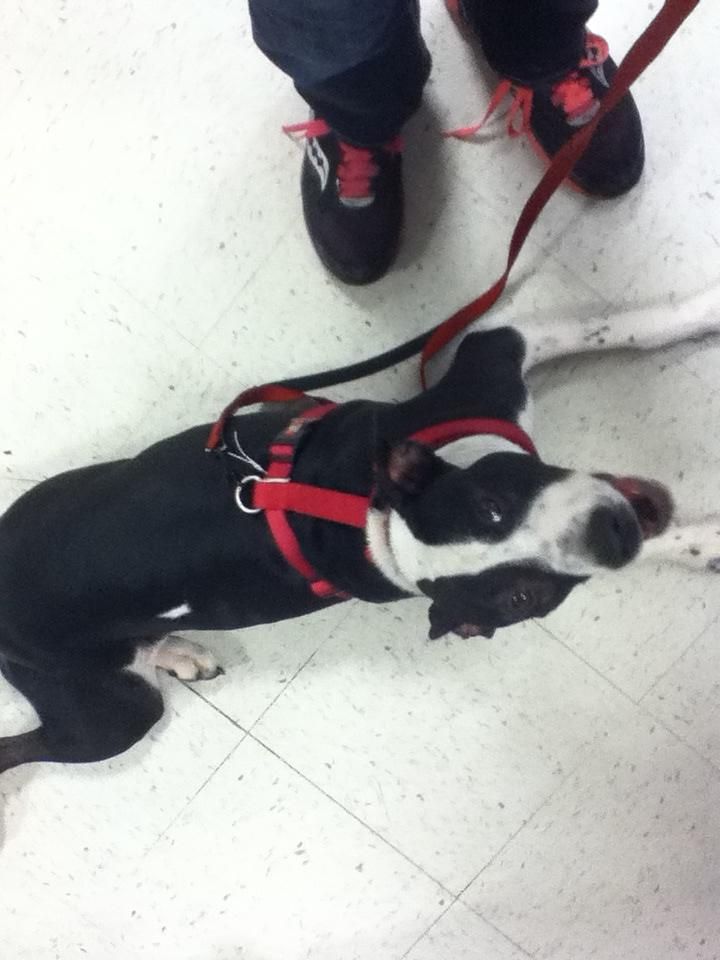 From visiting PetSmart to get a outfitted for a bigger harness and crate. Was excellent and responsive.