Doggie Revenge!!! HAHAHAHA
---
You'd
too if someone left you in a Walmart parking lot for two hours...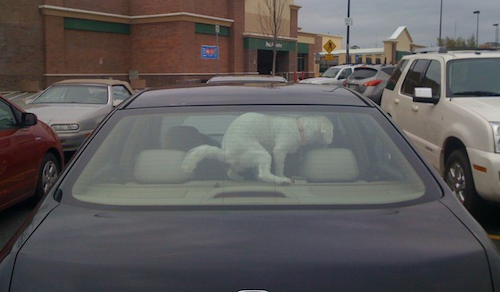 I think I would kill my dog if he did that in my car!!! But this was too funny not to share...
And to give credit where credit is due, I got that picture from this site...
Revenge Dog | Tosh.0 Blog
__________________
"It isn't the breed alone, but the human behind the dog that determines behavior."-Cesar Millan

"Thousands of candles can be lighted from a single candle, and the life of the candle will not be shortened. Happiness never decreases by being shared."