Quote:
Originally Posted by
::::COACH::::
Love seeing show pictures!
Frenchies are so cute, I just don't think I could deal with the snorting hahahahaha!
Girl they are so damn cute. I love the snorting but omg they are like little pit bulls with their DA. I feel as though I will be crating and rotating dogs no matter the breed for the rest of my life lol hell I used to have to crate and rotate my son's 2 hamsters because they were both female and apparently "hamster aggressive"
Shox is the only American Bully I kept when me and my boyfriend/kennel partner split 6 months ago and he is the last one I will ever own other than any offspring he ever has. I will always love the American Bully but I am so over the drama and controversy within it's own community. I'm not going leaving or anything like that just focusing more on Frenchies. I like that I have the option to show AKC, UKC, and ABKC with a Frenchie. I will never set foot in any other registry other than ABKC with a Frenchie but I have the option if ever needed lol these little dogs have stolen my heart and they're personalities are hilarious.
Mystique and Dyson are husband and wife lol and according to their mommy they are inseparable.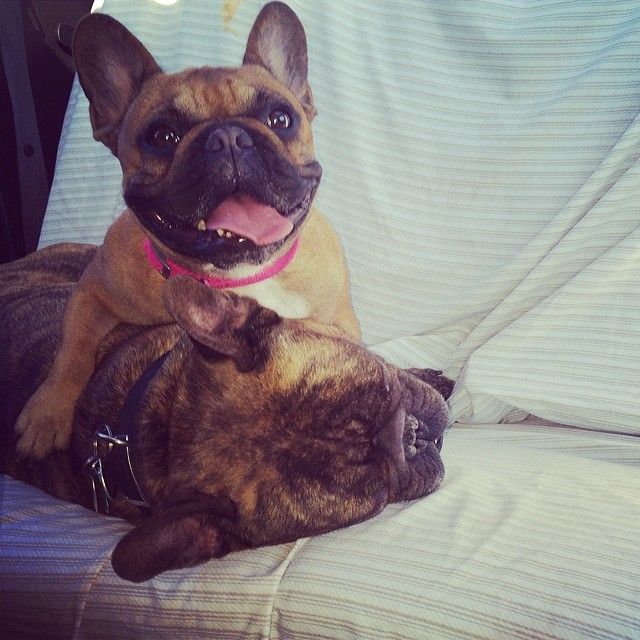 Gah I just love them.
I'll hopefully be getting a female off of GR CH French Montana and I am going to import a male from Hungary. Hungary has some of the gorgeous French Bulldogs I've ever seen.