I volunteer at a local Bully Rescue, and this dog's eyes kept haunting me. His first impression straight out of the kennel is, in a word, lousy. He's a stocky, strong staffordshire cross who is fully capable of pulling me off of my feet and dragging me down the road. It actually happened the first 2 times I "walked" him. Spend an hour with the spastic dude, though, and he's a whole different dog. Friendly, smart, a complete cuddle bug who will do anything for praise.
Months went by, and I finally couldn't leave him there any longer. The introductions between him and my 2 existing dogs went extremely well (they are all laying across my feet right now, actually) and I brought him home Sunday.
The best guess is he's about 3 years old.
He just discovered the sofa: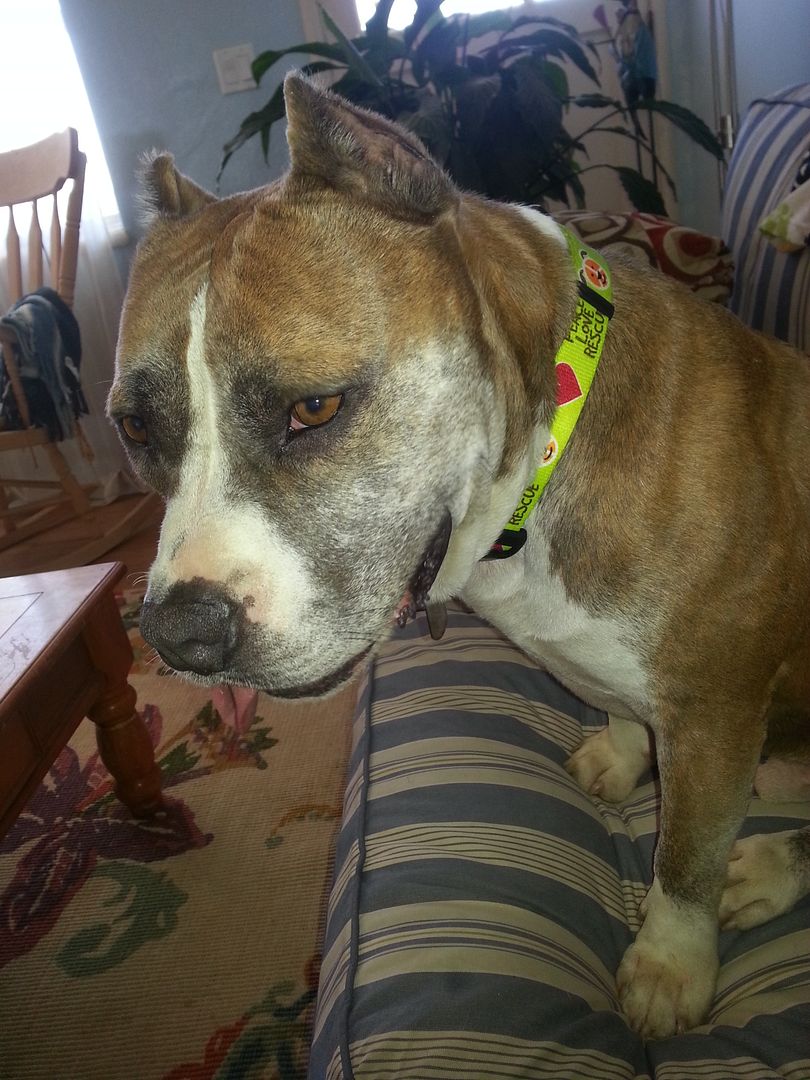 Sacking out on that sofa with Solstice: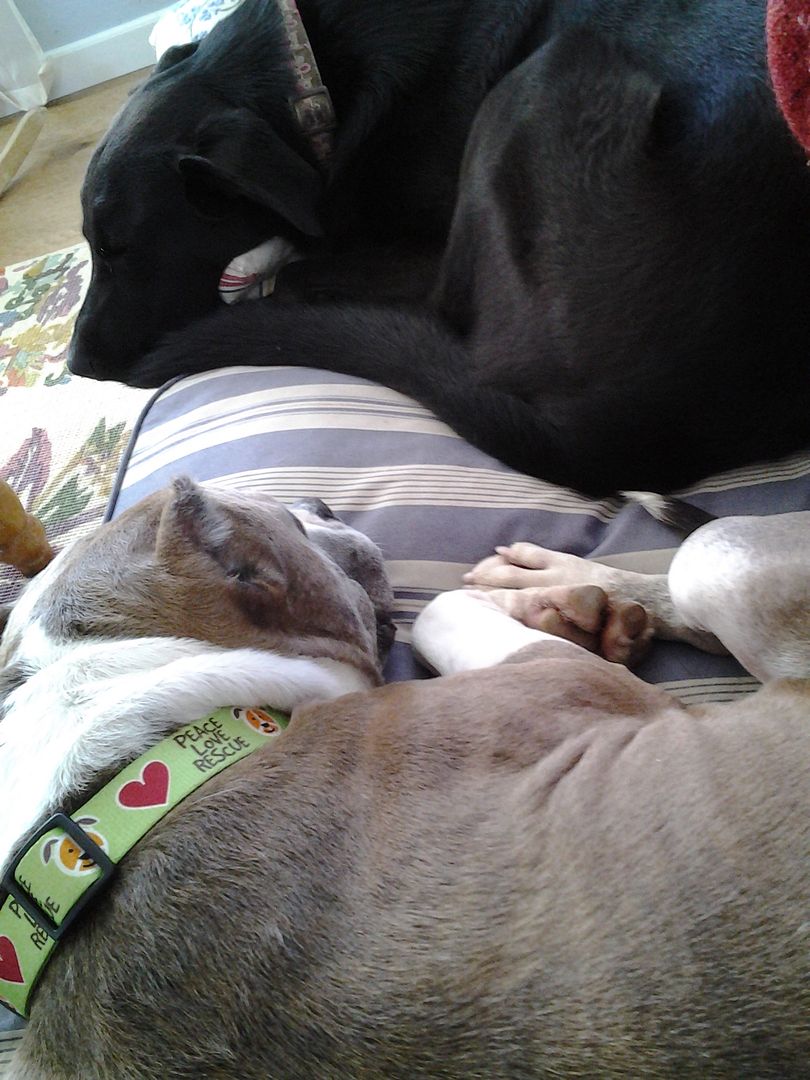 And an actual 3 dog night: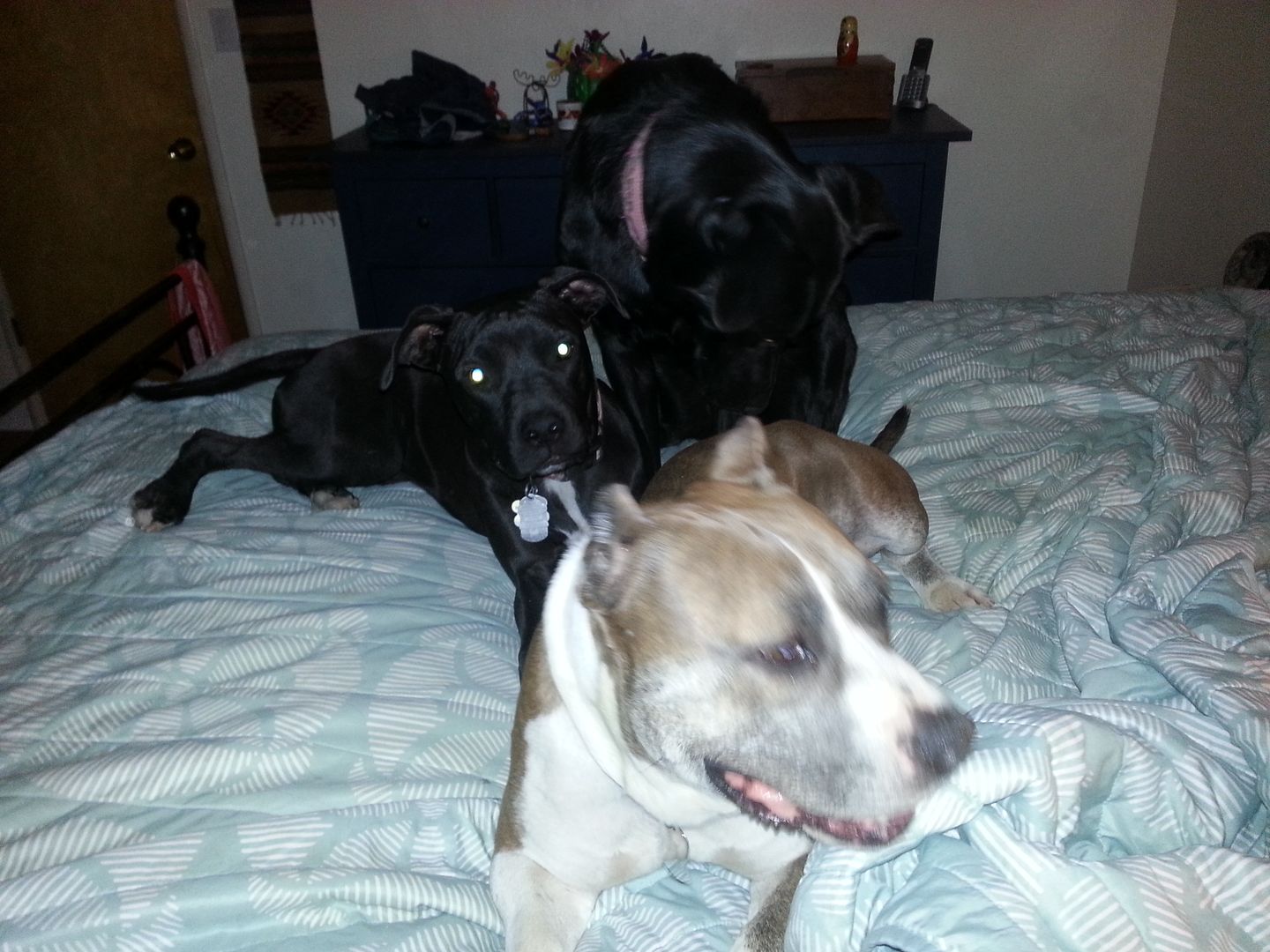 And a better shot of him is here on Facebook:
https://www.facebook.com/10493842384...type=3&theater