Here are some pics of the not so little man..lol.
14 weeks old and he has got to be well over 20lbs now. He's getting to heavy to pick up. But he doesn't understand that..Just for comparison the bed he is in Zoe fits in that bed too...LOL
Here he is with his new deer antler that he almost lost his mind over. Thank you Dan (titan1)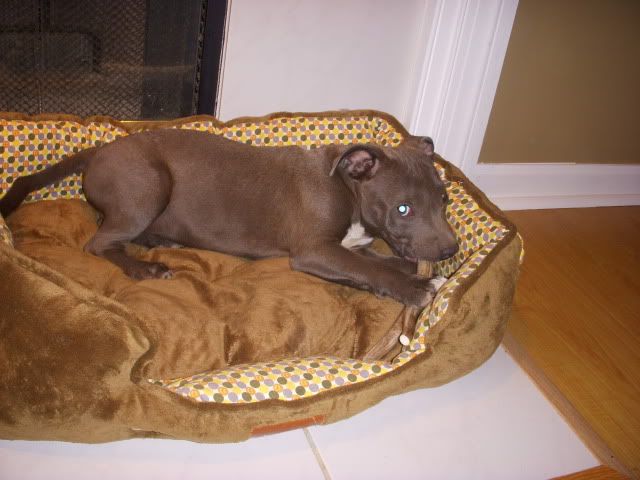 In this pic you can see all the tan coming in around his neck. He has the oddest color..