70lb is still an acceptible lap dog weight
---
or so thinks Boomer....
yeah he pretty much just climbed into brady's lap, usually does this on the couch but today was just in a chair. i should have got video of the sneak sit, it was hillarious...
this one makes me laugh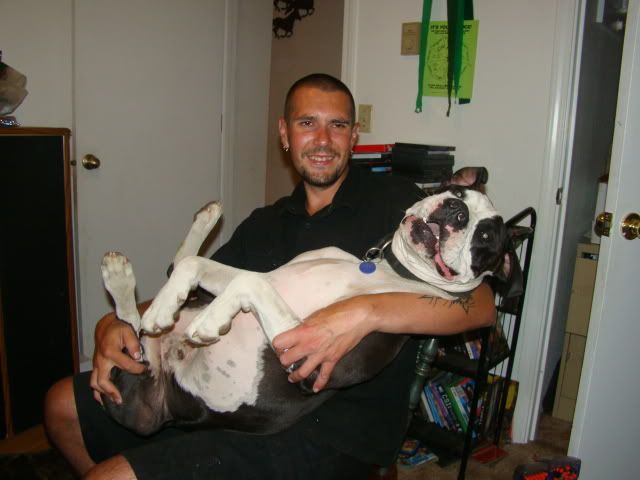 and Nytro still loves his baby cuddles
__________________
Trouble always seems to find me.
Then again, i've never been good at hide-n-seek.