She turned one year old yesterday.
I can't believe a year has gone by already! In this one year, though, she has done sooo much! She has titled in Conformation and Dock Jumping, gotten her Canine Good Citizen, and cross trained in Weight Pull, Rally-O, Flyball, and Dock Jumping the whole time. I am amazed daily at what an APBT can accomplish! I hope you enjoy her B-day party pics! We took a trip to Petco and Three Dog Bakery, and then came home and had a lil party and cake!
The Cake for the humans, the "bulldog biscuit" from TDB for Indie, and lil frosted biscuits for the other pups.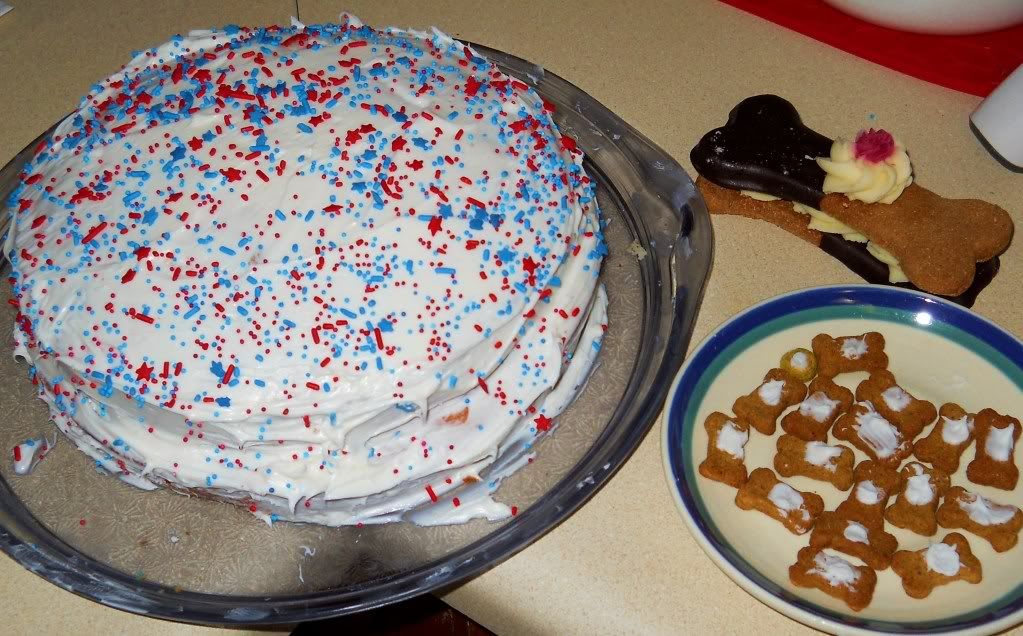 Indie and her Balloon. lol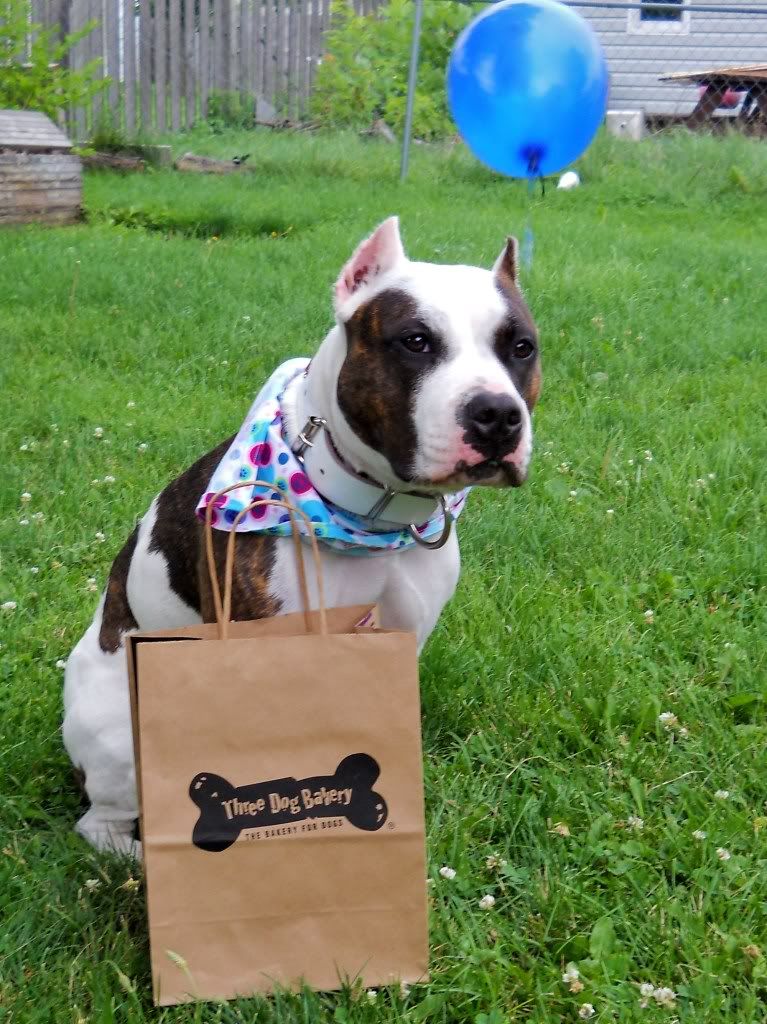 MY food!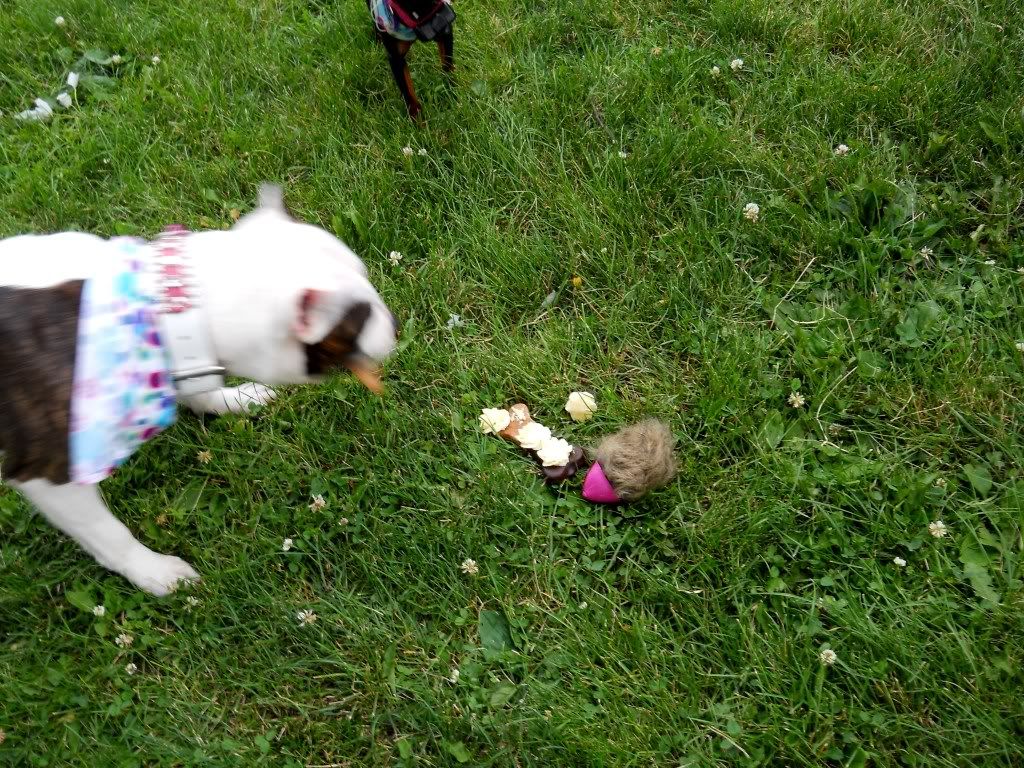 Her little squeaky hedgehog from petco, too.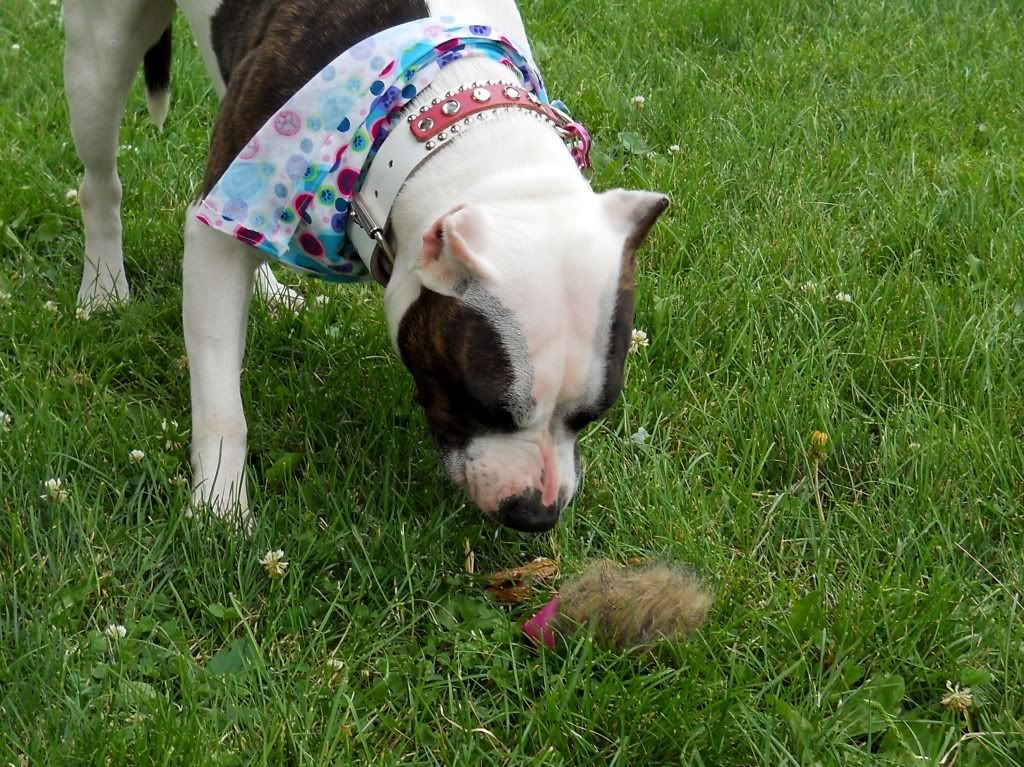 After Party Pictures!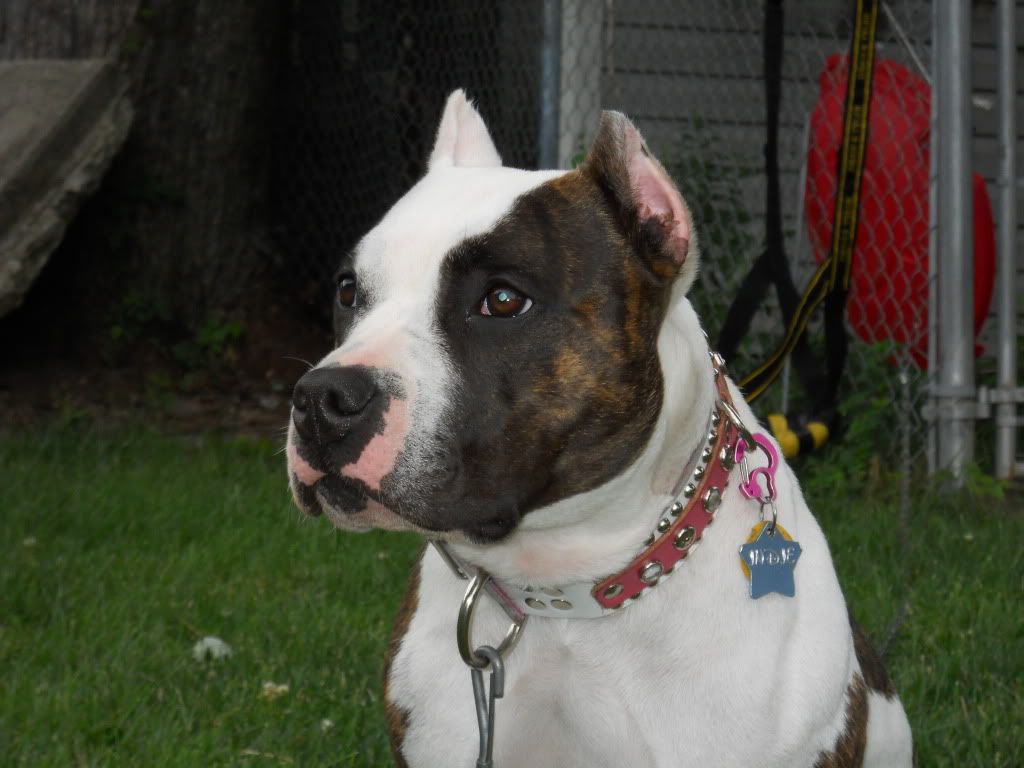 UNJ CH 'PR' Jhnsns Lil Miss Independence, CGC, at one year old!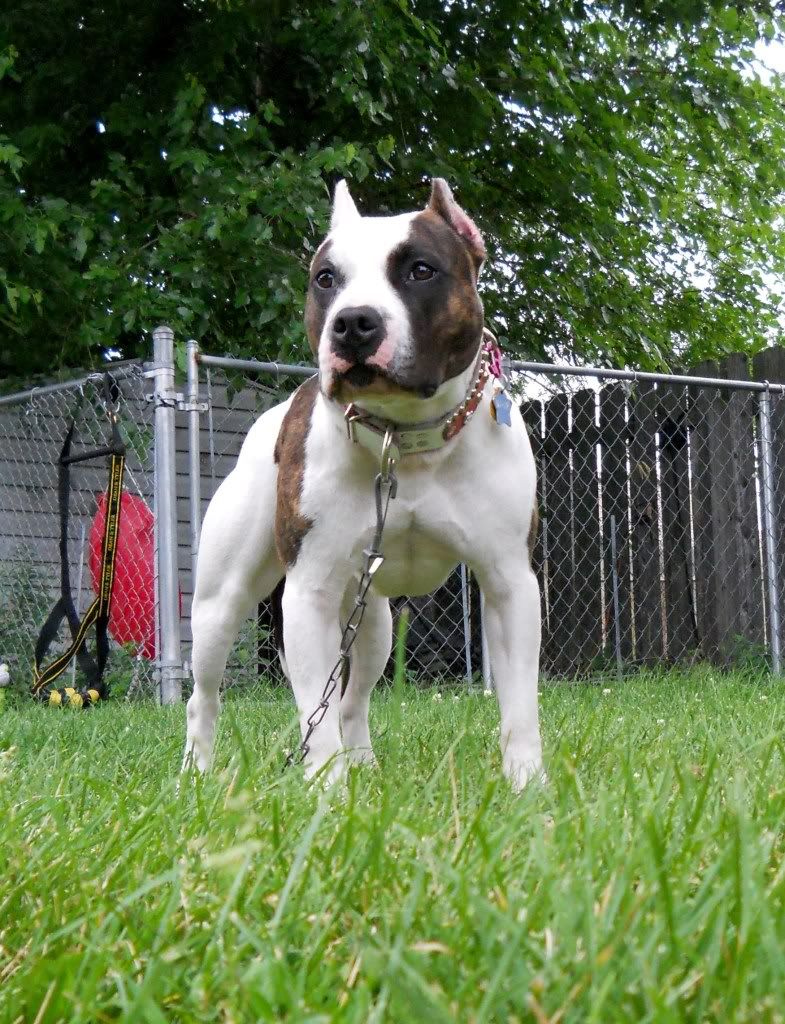 Then the sugar high hit! lol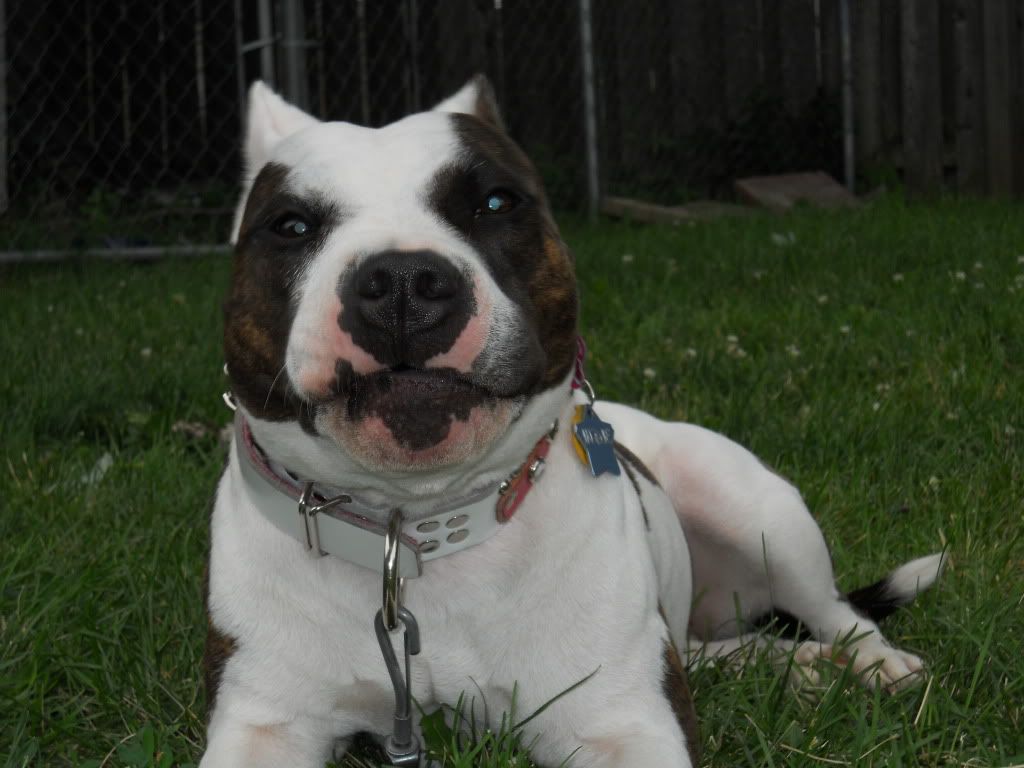 and as an aside, Chansey received her Collar Mania Collar in the mail. I LOVE It because it's a Martingale, so it sits nice and loose on all her loose neck skin, then the D-ring slips out, and it's perfect for walking!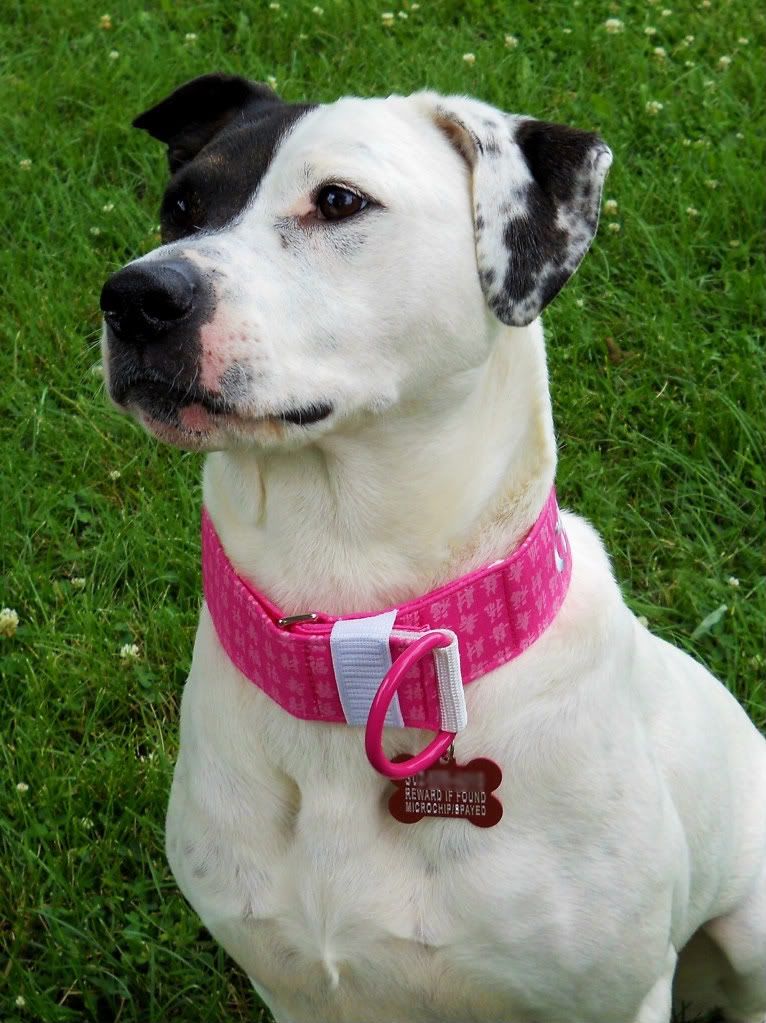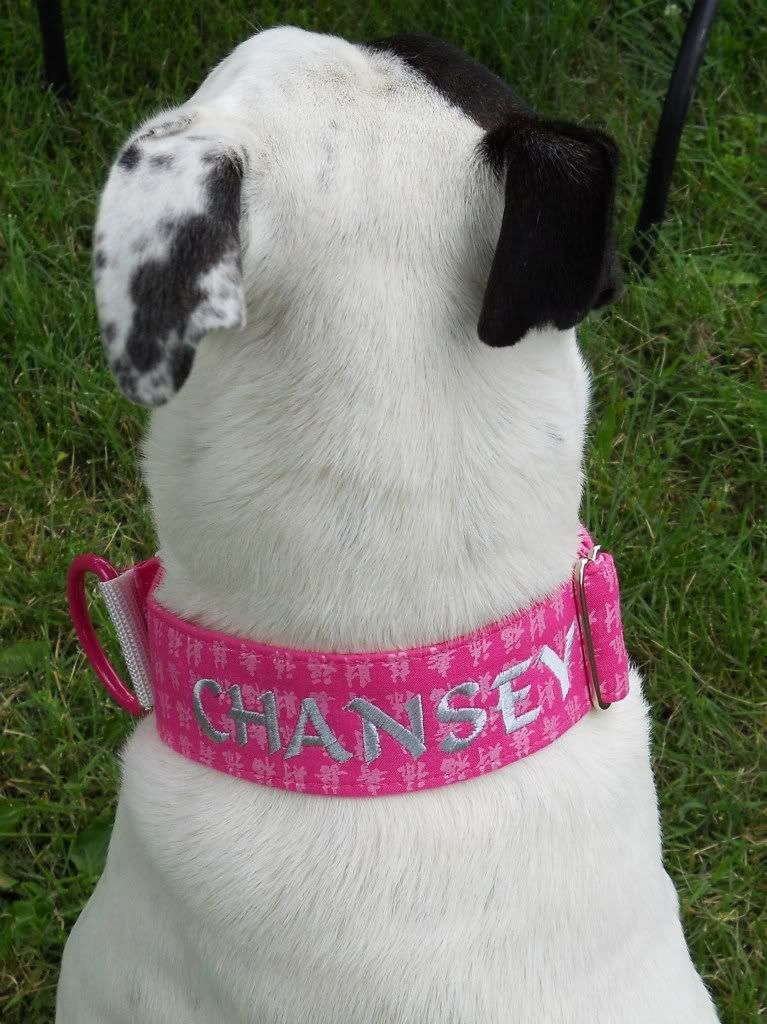 __________________
h2o APBTs! Home to:
Indie- CA URO1 UNJ UWP GRCH 'PR' Jhnsns Lil Miss Independence CGC TOTAL DOG and BOB @ GATEWAY 2011- show/working APBT
Dock Jumping PB 9'7", Rail Pull PB 1690#, Wheels 1260#
~ ~ ~ ~ ~ ~ ~ ~ ~ ~ ~ ~ ~
Jerzi- UWP 'PR' Totl JK Wear it with
[email protected]
UKC APBT Altered Best In Show,
2 competition wins towards CH, and LOVES dock jumping!
~ ~ ~ ~ ~ ~ ~ ~ ~ ~ ~ ~ ~
Rhodie- CH 'PR' h2o's Providence Strikes Again Indie's son. Best In Show Puppy! 1/15/17
~ ~ ~ ~ ~ ~ ~ ~ ~ ~ ~ ~ ~
Macy- 'PR' h2o's American Sweetheart- up and comer! Indie's Daughter.
~ ~ ~ ~ ~ ~ ~ ~ ~ ~ ~ ~ ~
Odin- Maj. Ptd. 'PR' h2o's Let's Roll -co/owned indie son
~ ~ ~ ~ ~ ~ ~ ~ ~ ~ ~ ~ ~
Missed: Zephyr-APBT/AST/Pointer (My dock jumpin' dog)PB 17'6" 1st place, UAD Sr. Finals @ Indy Pet Expo 2011 (with the EX)
~ ~ ~ ~ ~ ~ ~ ~ ~ ~ ~ ~ ~
RIP: Chansey, APBT/Pointer (CANCER SUCKS!!!)