The Saluki Club of Greater San Francisco held a trial today and also offered CAT tests. It was a lot of fun, though we were there from 10-5 I did enjoy it. Lots of interesting dogs, met my first Bedlington today.
Dakota did great! Passed effortlessly, didn't lose it once (A lot of dogs were losing it due to tall grass an a few hard turns), he ran the course in 49 seconds. The judge said he looked like he went to Disneyland when he caught it. lol He was so happy.
1 more and he gets his title
Deerhounds, they weren't there very long, stunning dogs.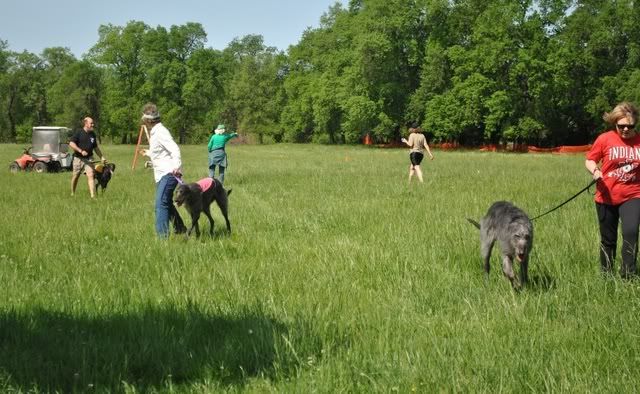 Gorgeous older Dobie, not sure if it was a male or female, but he/she was pretty up there in her/his years.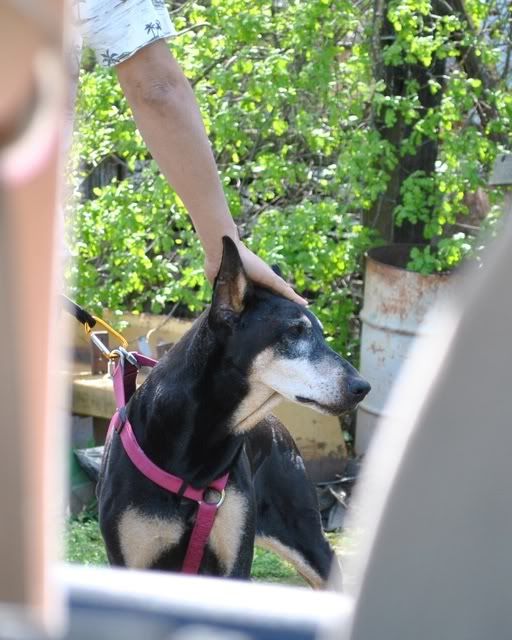 Bedlingtons, the light grey one is 8, the other two are 10. Full of spunk!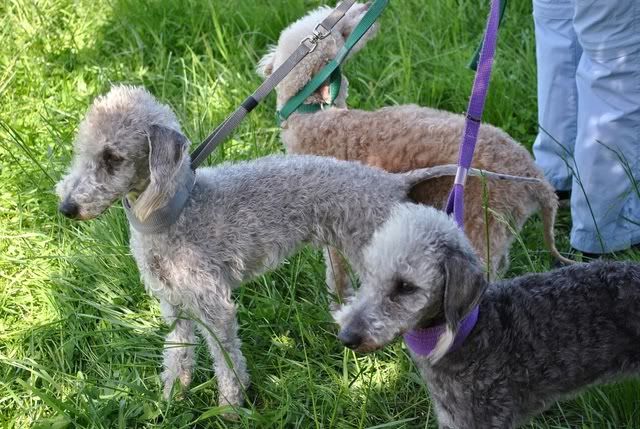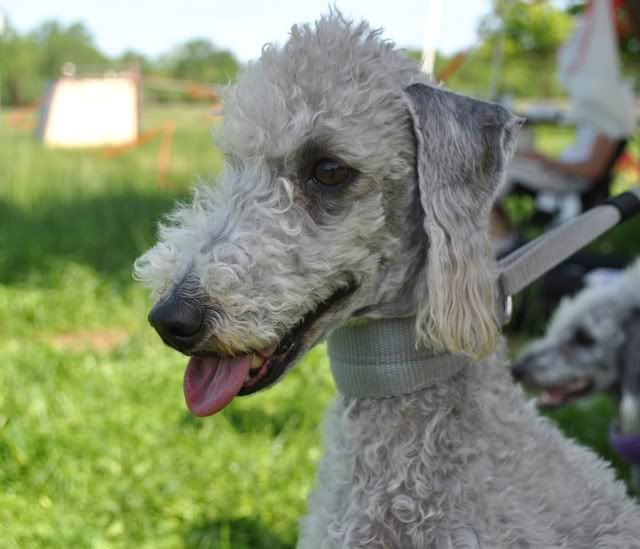 The gal on the right took Best of Breed (I believe that's the award.), the other is a 10 month old pup. She's almost bigger than Dakota already! Last October she was at his elbow!
Salukis! Salukis everywhere!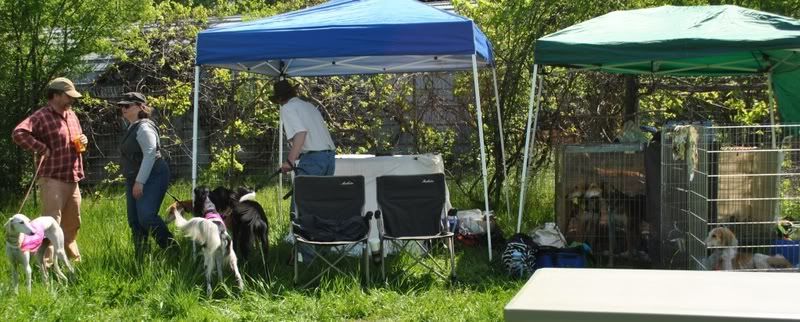 One of a friend's pups, she was adorable. She shaking it using just her head, I call it the "fish shake" since it feels like a fish on the end of line if they do it on the flirt pole.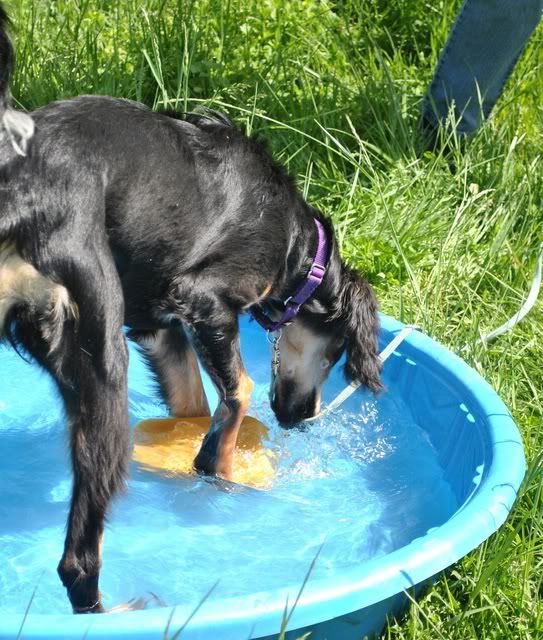 The only smooth coated Saluki I saw out there.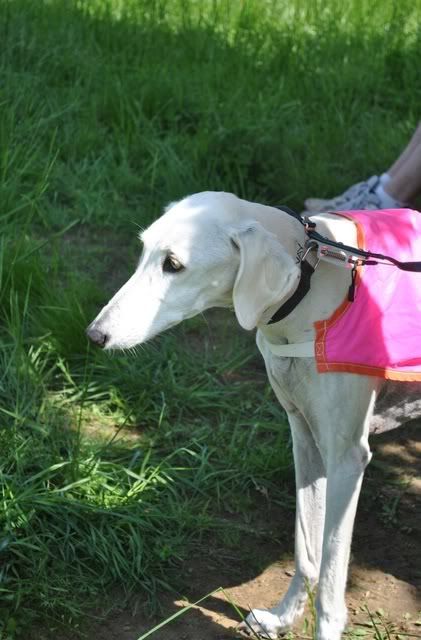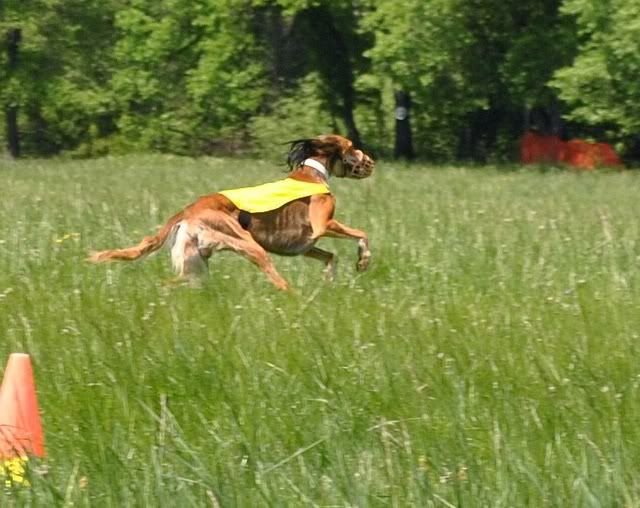 We were chillin' in the shade, the track was just around the corner... He still heard the sound of the lure running though, he waaanted it.
Okay... I might post... overkill of these pictures... but I love them.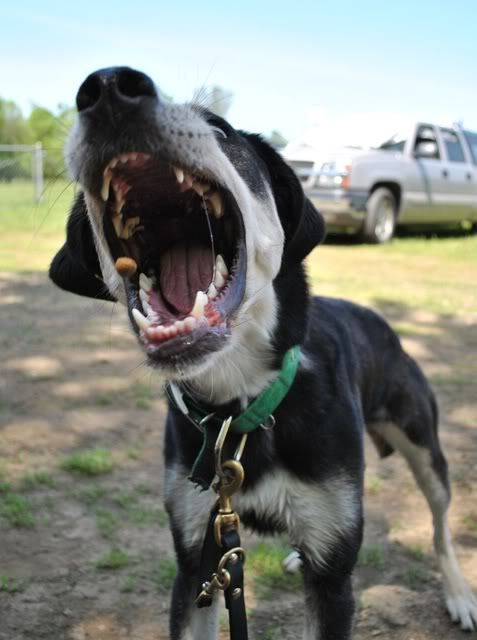 Dakota butt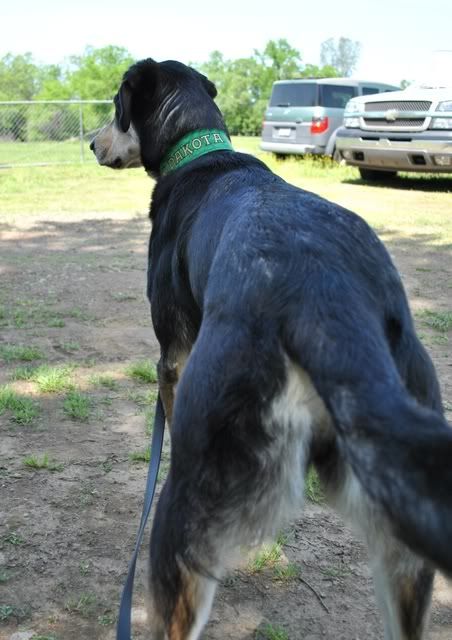 I have no clue how this happened, last time he got a bone was 2 weeks ago, and I checked his teeth after, they were fine. I didn't even notice until I felt his teeth scrape against my hand when taking a treat, and it felt odd. (He was sharky because he was excited about the lure.) Yay! Vet bill time!
More overkill
The last moment of Mr.Cheese's life.. captured.
The gateway of death for all treats.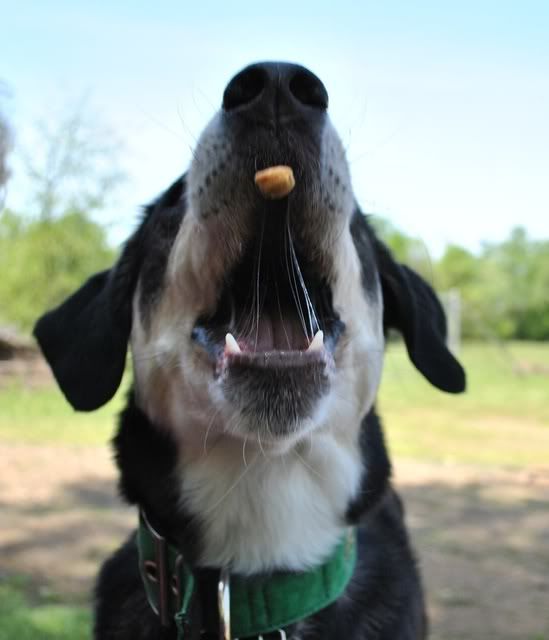 And it derped... horribly.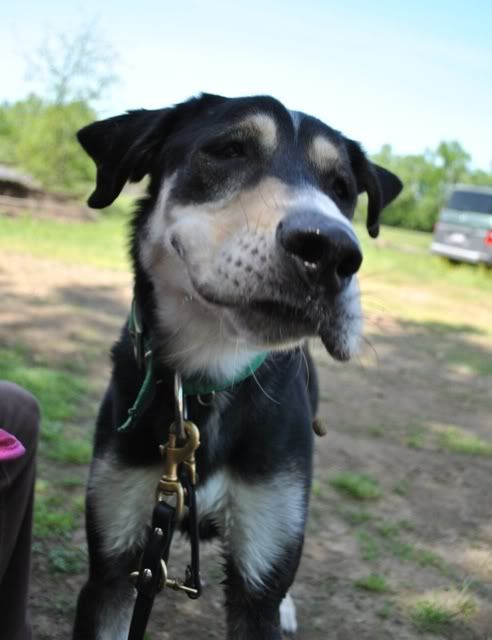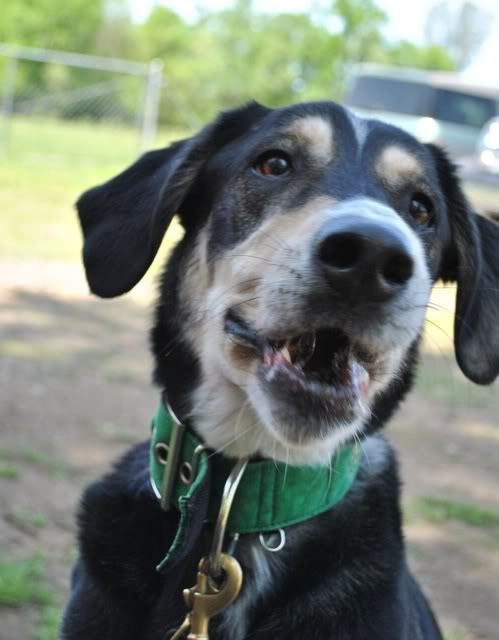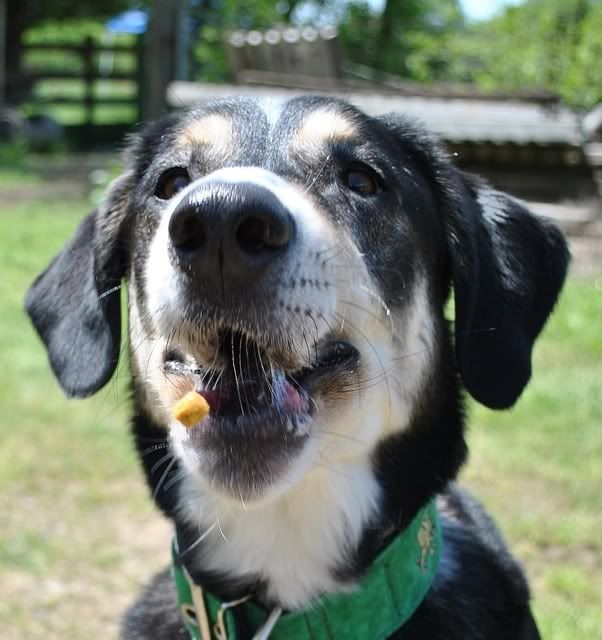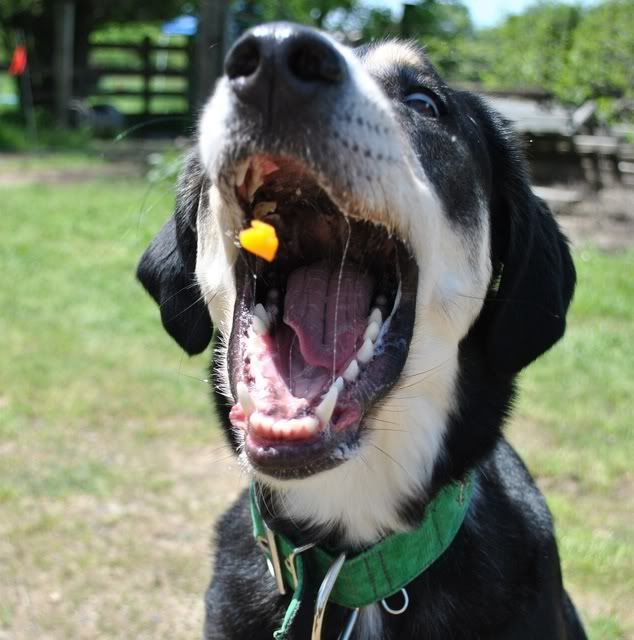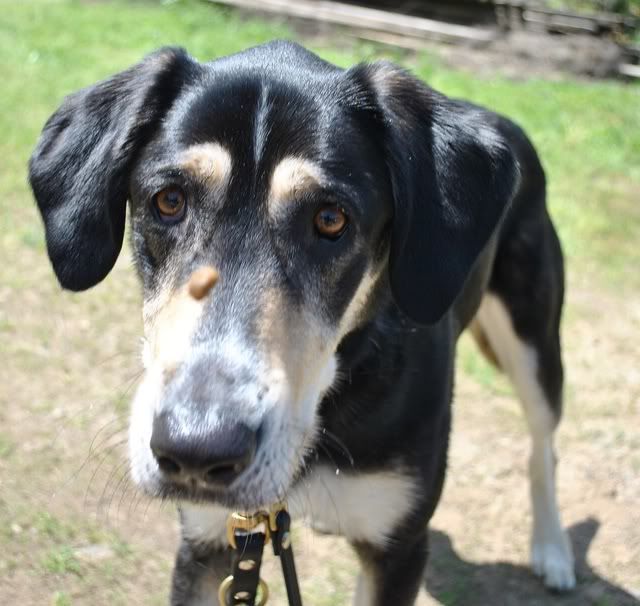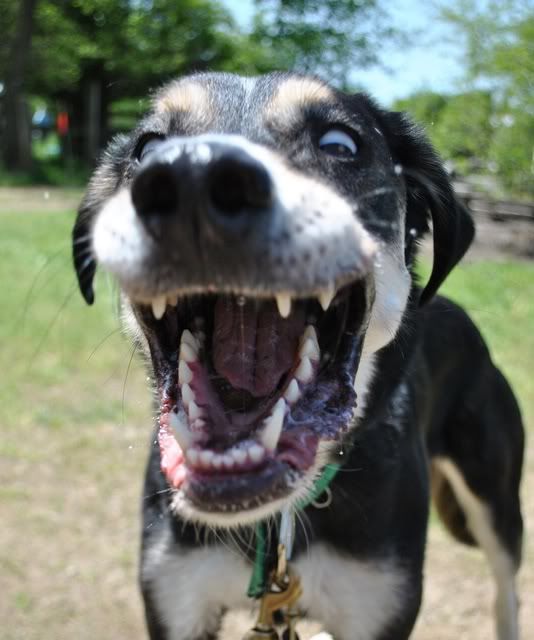 Now a break from the overkill, and we'll add some cuteness. Dakota practicing "Say Your Prayers"
XD The second time he couldn't understand that he had to have two paws up for some reason. So he got frustrated and shoved his head between my legs and just stood there wagging his tail.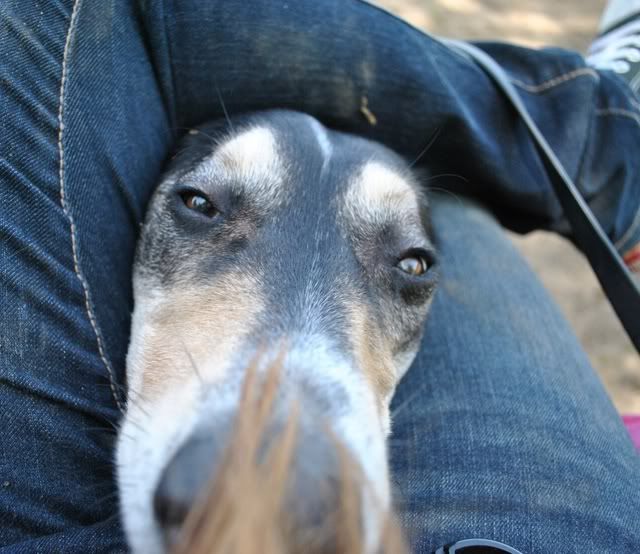 Third attempt, I didn't realize how cute squished noses are.
Fourth time the charm!
And a very very handsome Doberman. :inlove:
Dakota says "Hey! I'm cuter than that Doberman!"
A passing group of Salukis, "People think I look like these?"
I believe this little guy is the first English Cocker Spaniel to pass the CAT, he also ran the full course!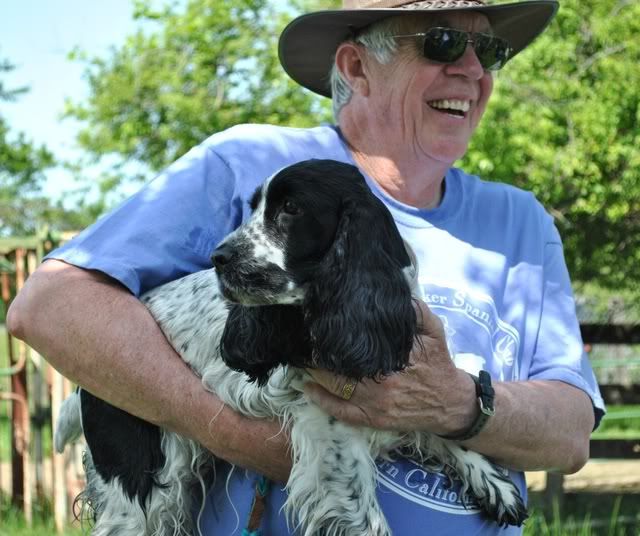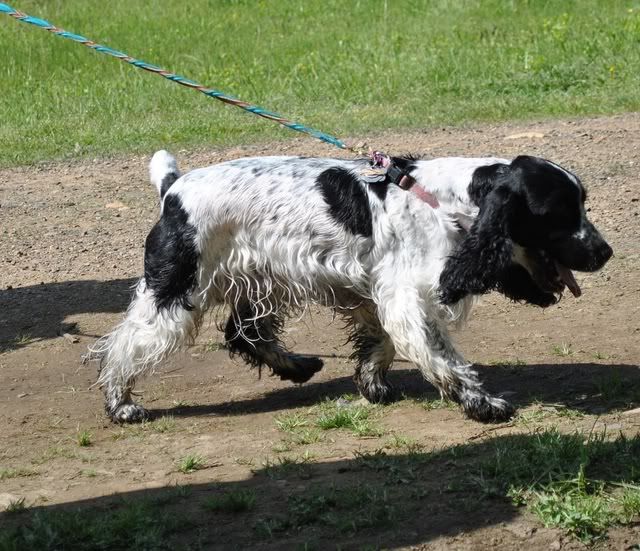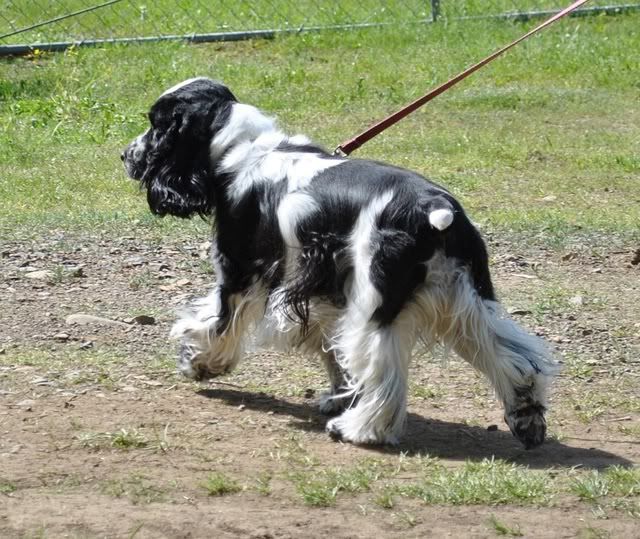 Cute Afghan puppy
Portuguese Water Dog
8 year old Dobie, he wanted to go so badly, he could barely wait. Passed the test, from the sounds of it he's close to getting the title for passing 10.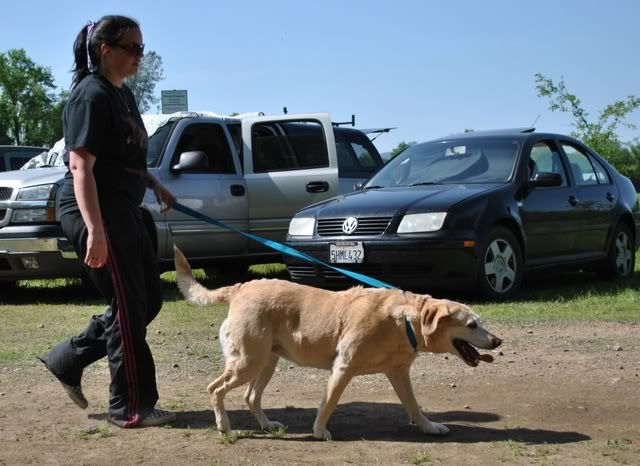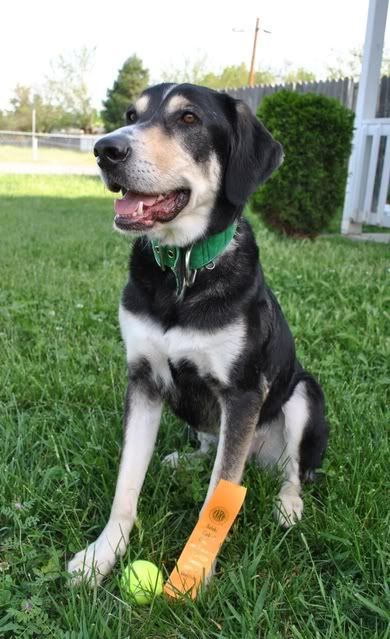 Thanks for looking!