First the funny, why ever dog could be named sting.
Then the cane corso, about 24-27inches at the withers, and near 130pounds. Also on a side note me and the owner were not more than 10 feet or so from our dogs.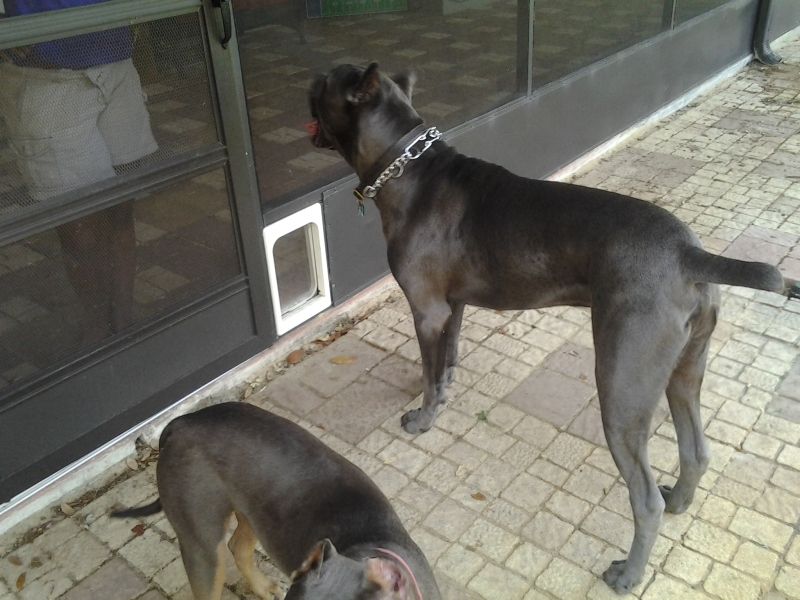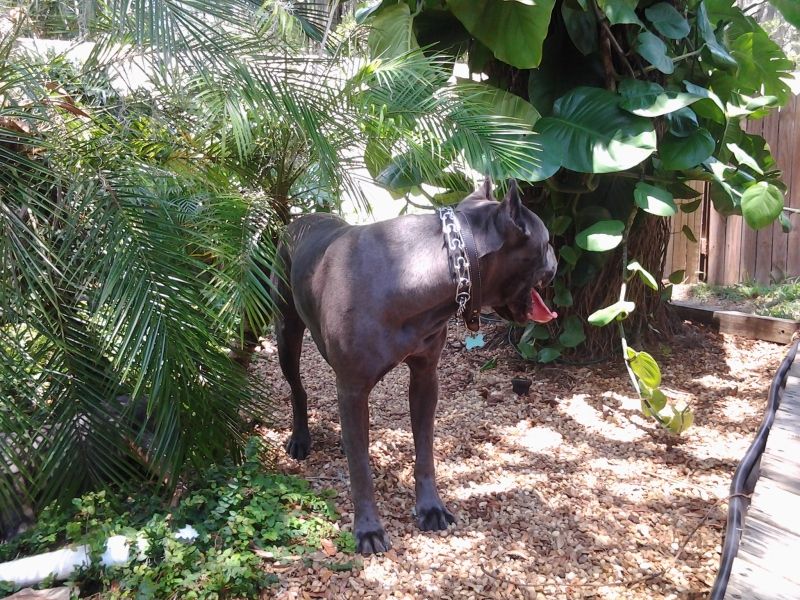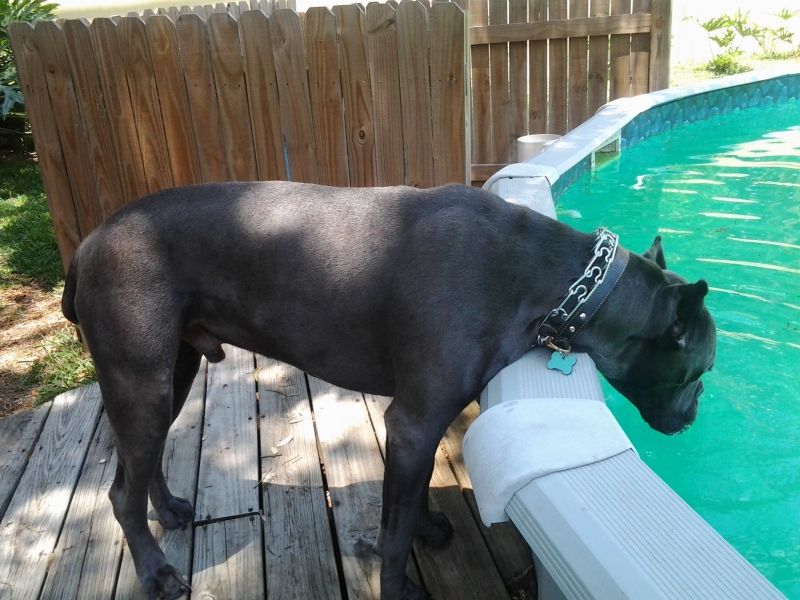 And the owners wife with the cane corso, good way to see his head.