I have to brag a little about Jones. Because I have never met a dog who is so smart and easy to train.
There is a puppy thing at the moment, that is being is being sponsored by the vet Jones goes to. It's a small class to help the puppy get used to having to stand on the scale (Jones is now 24lbs at 19weeks old) and be handled on the table (he's not too find of being up that high). The vet has a behaviorist who comes in and talks to us about stuff, as well as the vet chat to us about puppy things.
Any how, last night was the first one and Jones sat by my feet mostly, after scoping everyone out. He wasn't very polite to the little golden who stormed into his space, but the owner of the golden shortened his pups leash and gave me a funny look. But jones was over that in a second and trying to charm the little 16 week old black staffie bitch that was seated on our other side. I am trying to figure out how to get him to not be such an oaf when it comes to smaller dogs. lol
And as always the vet thinks Jones is the most charming dog they have every set eyes on. He did high fives and paw tricks, and got him to crawl across the lobby. I love when he works with me while I show that I'm working in training him.
And now for photos. And lots of them.
He looks so much bigger without his collar on.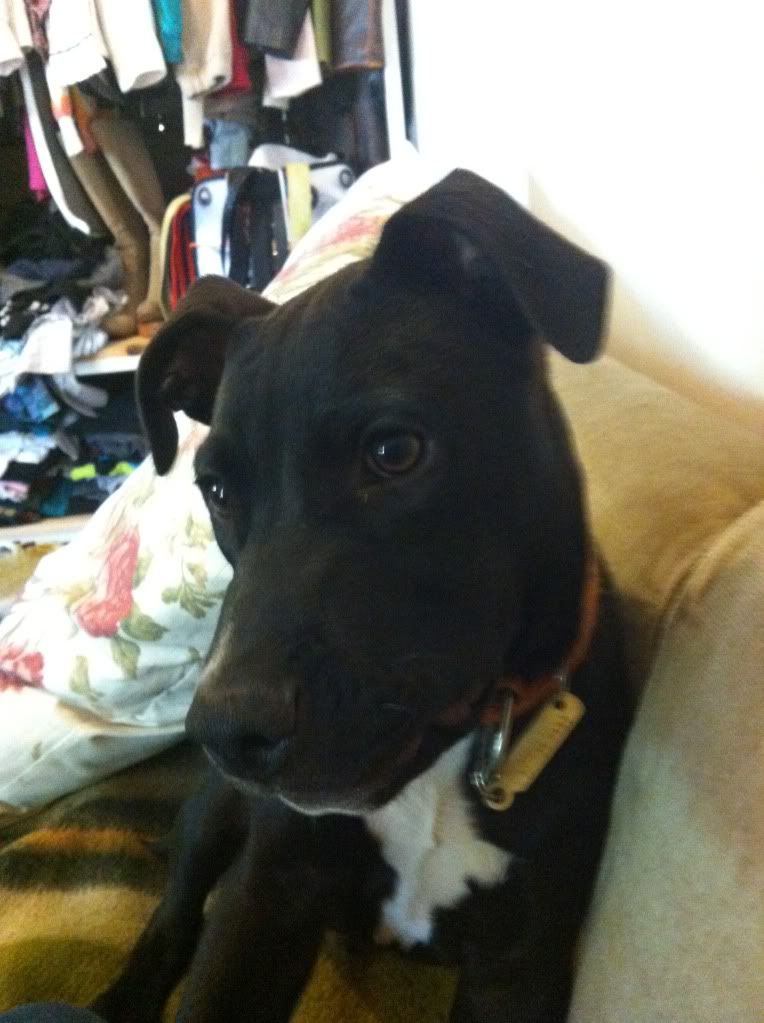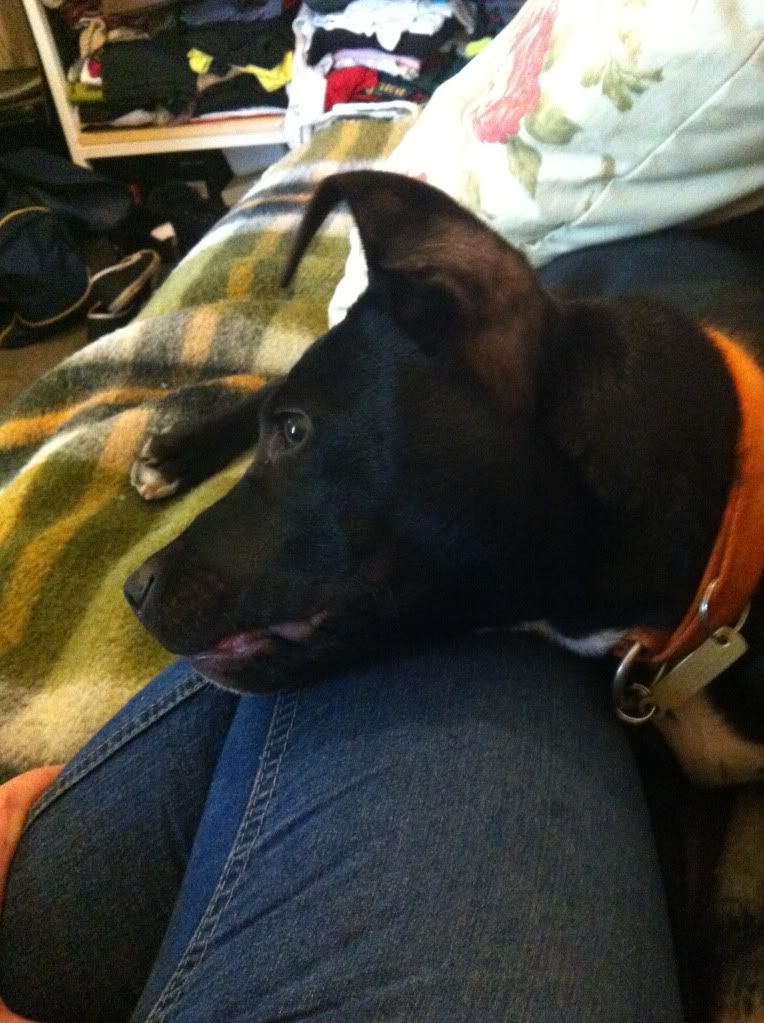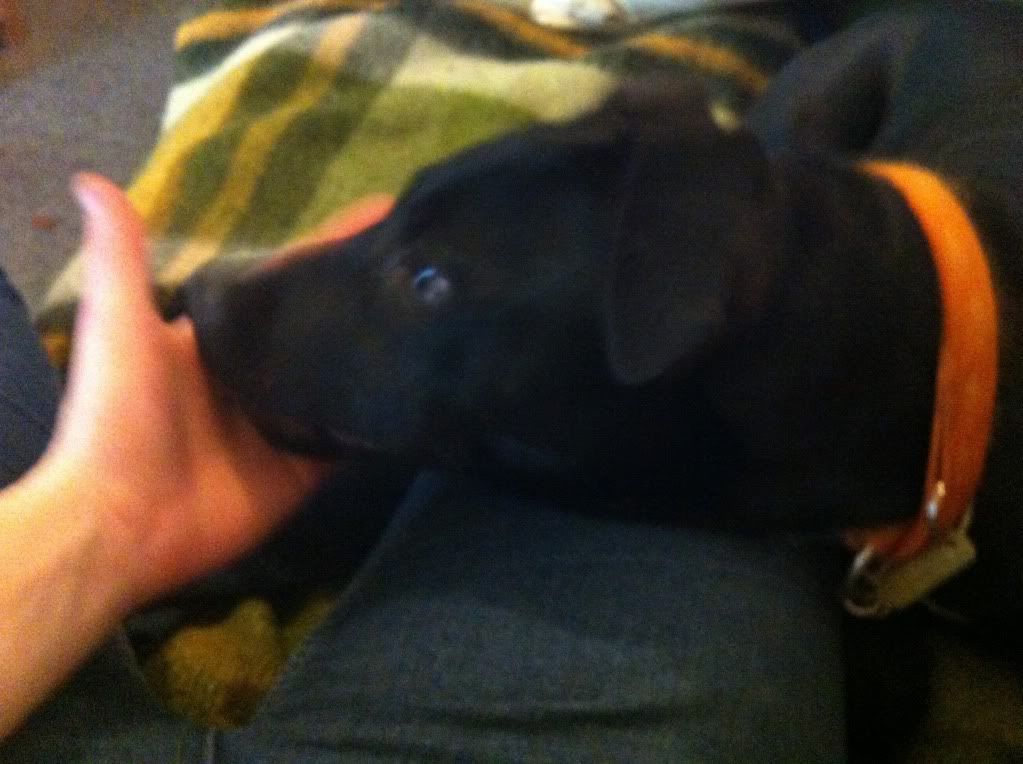 His ears still do funny things sometimes. But I'm so glad that they seem to haw settles in a nice rose fold.
I was trying to have a look at his teeth. But apparently that was not going to happen. He is such a happy pup.
He pushed his ball under my bookshelf, and then gives me this look, like it's my fault. Haha.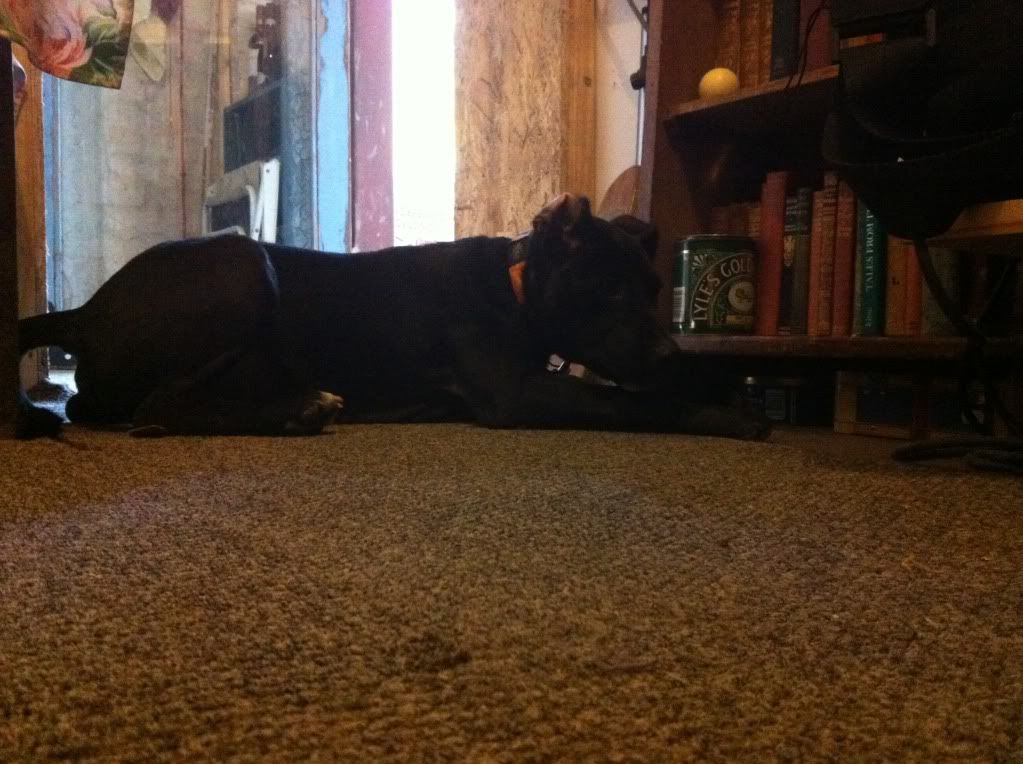 I left him figure out how to get it out.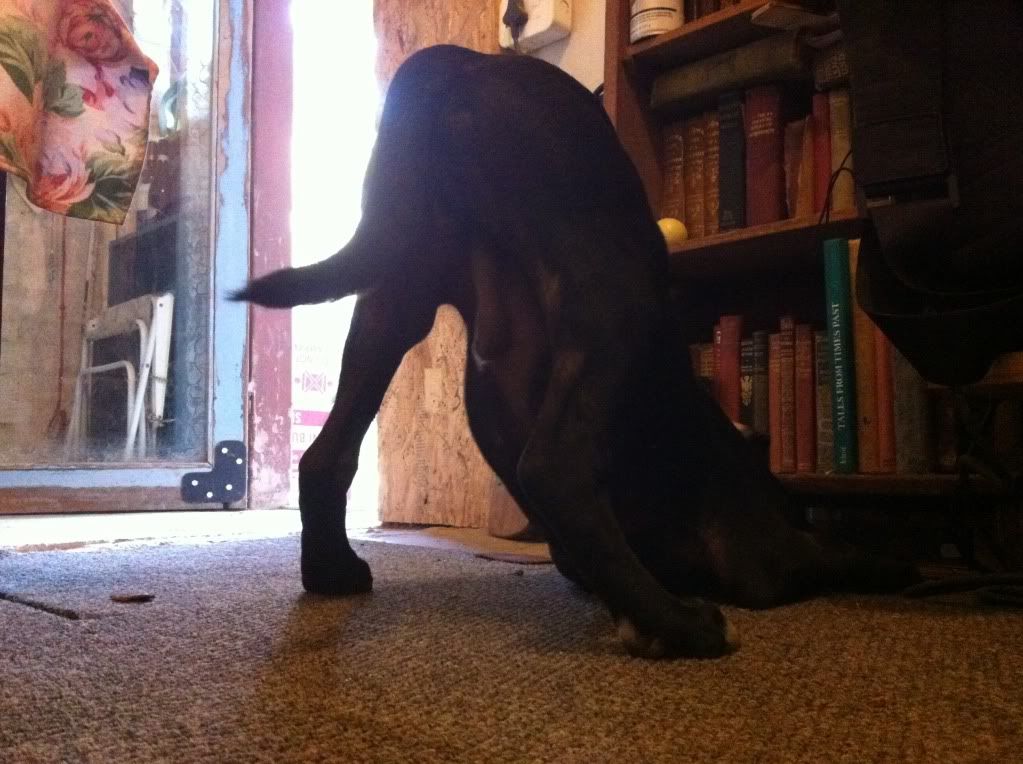 Eventually after him nearly knocking my shelf over I got it for him.
On the weekend he went and stayed with a friend of mine, I had to go to a memorial service and sadly couldn't take him. I got this picture on Saturday, with a message saying they thing he is trying to kill their dog. I panicked and then looked at the picture.
Pictures of him playing with my dads rottie last week.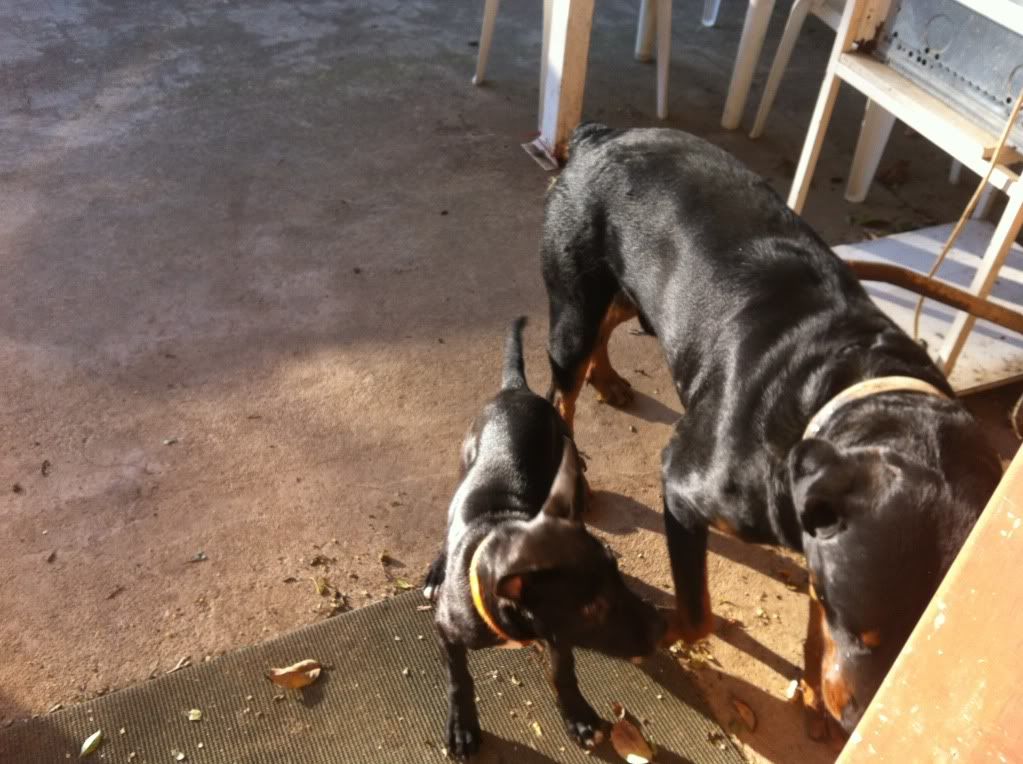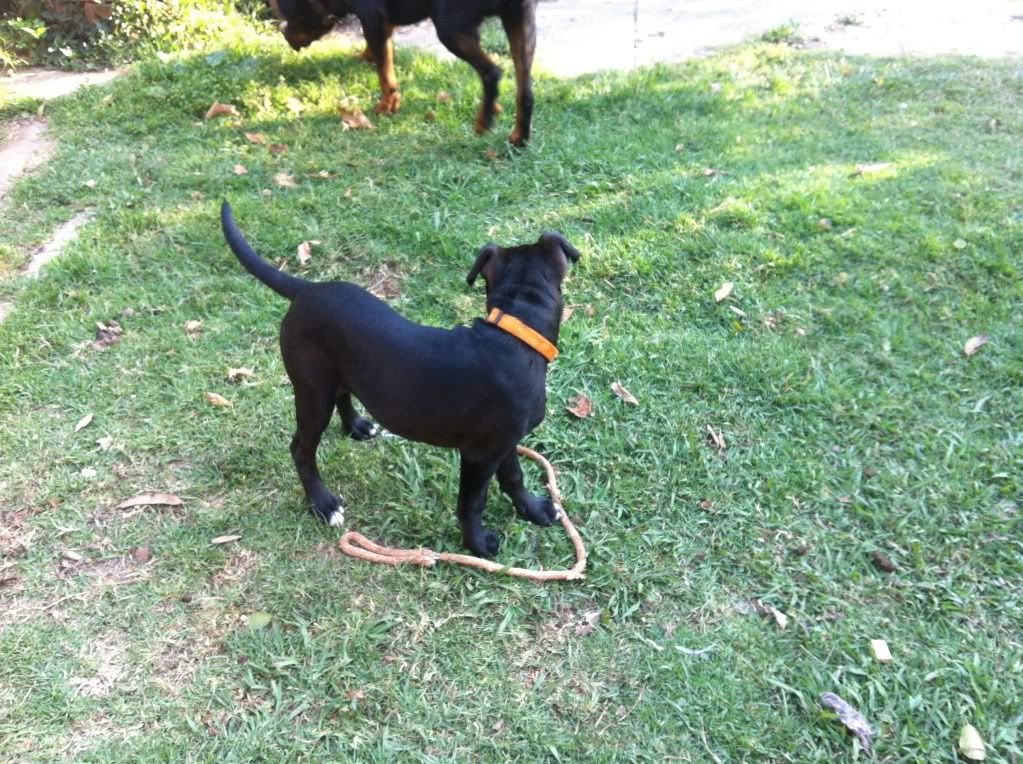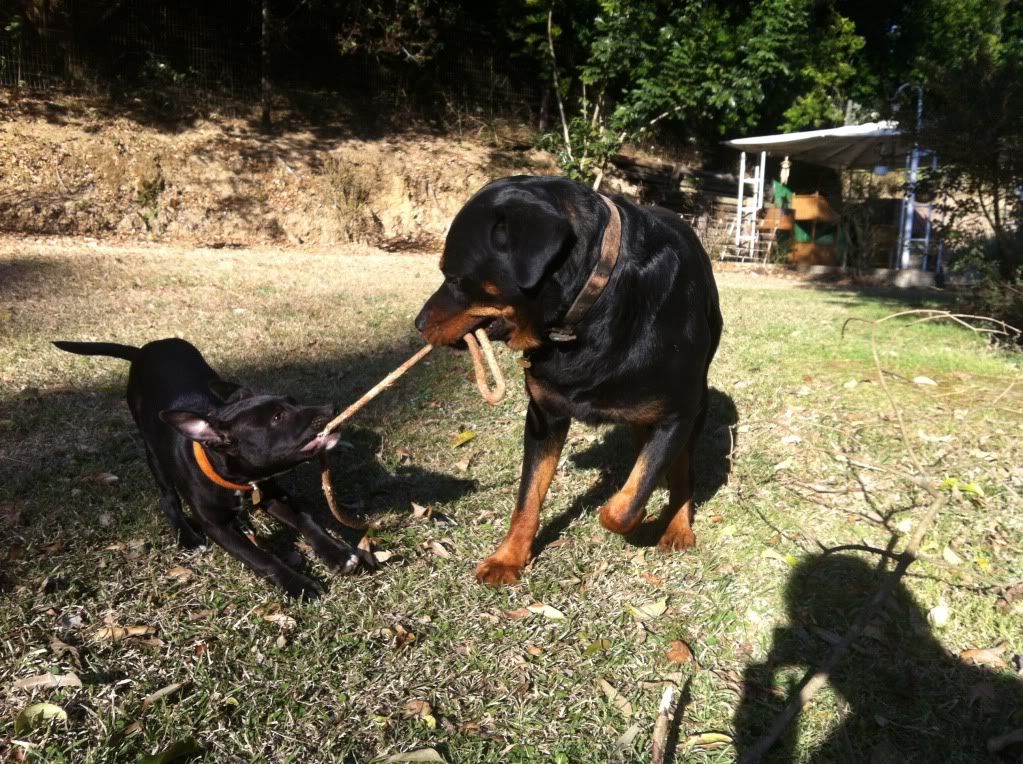 His favorite thing in the world is tug.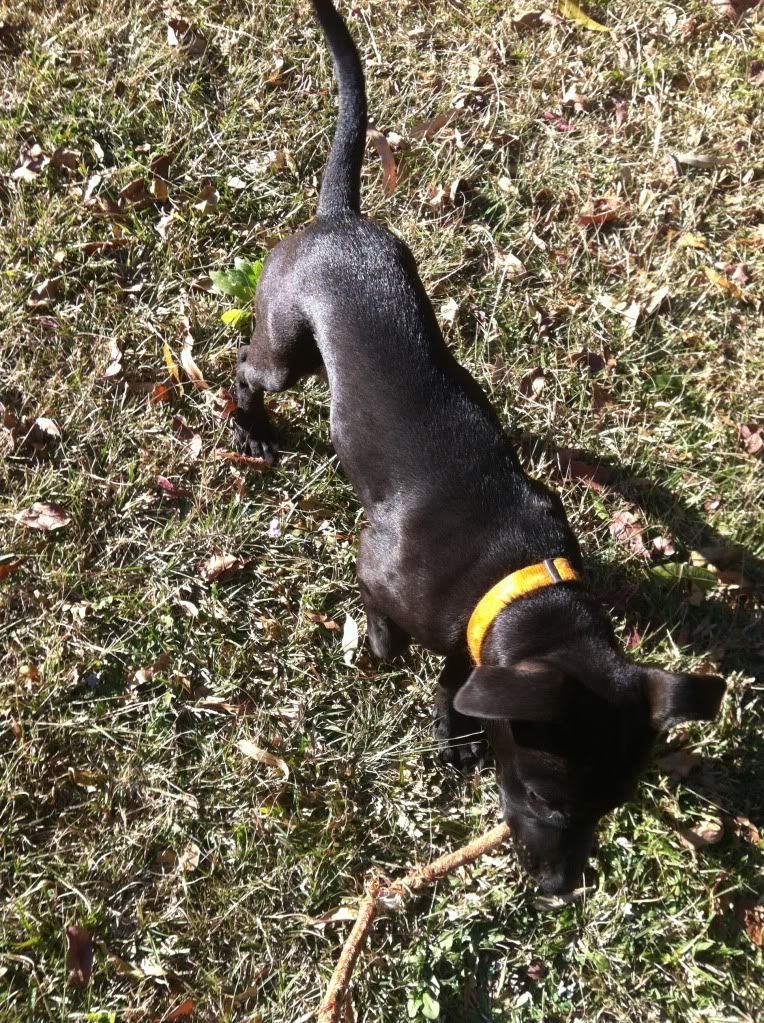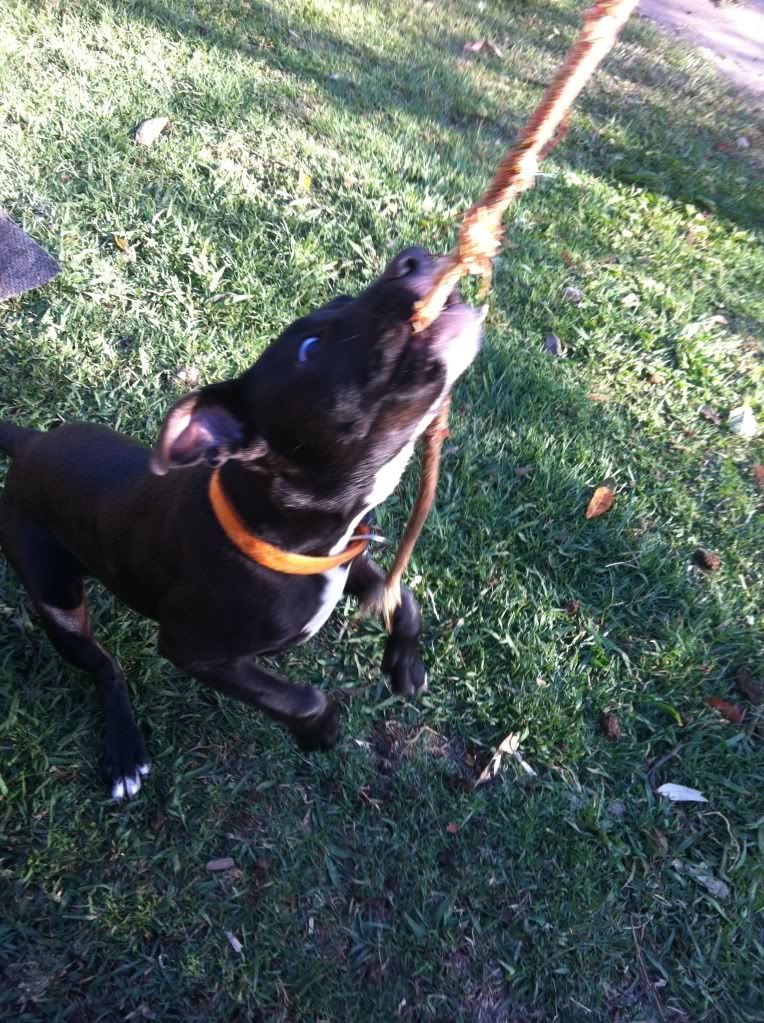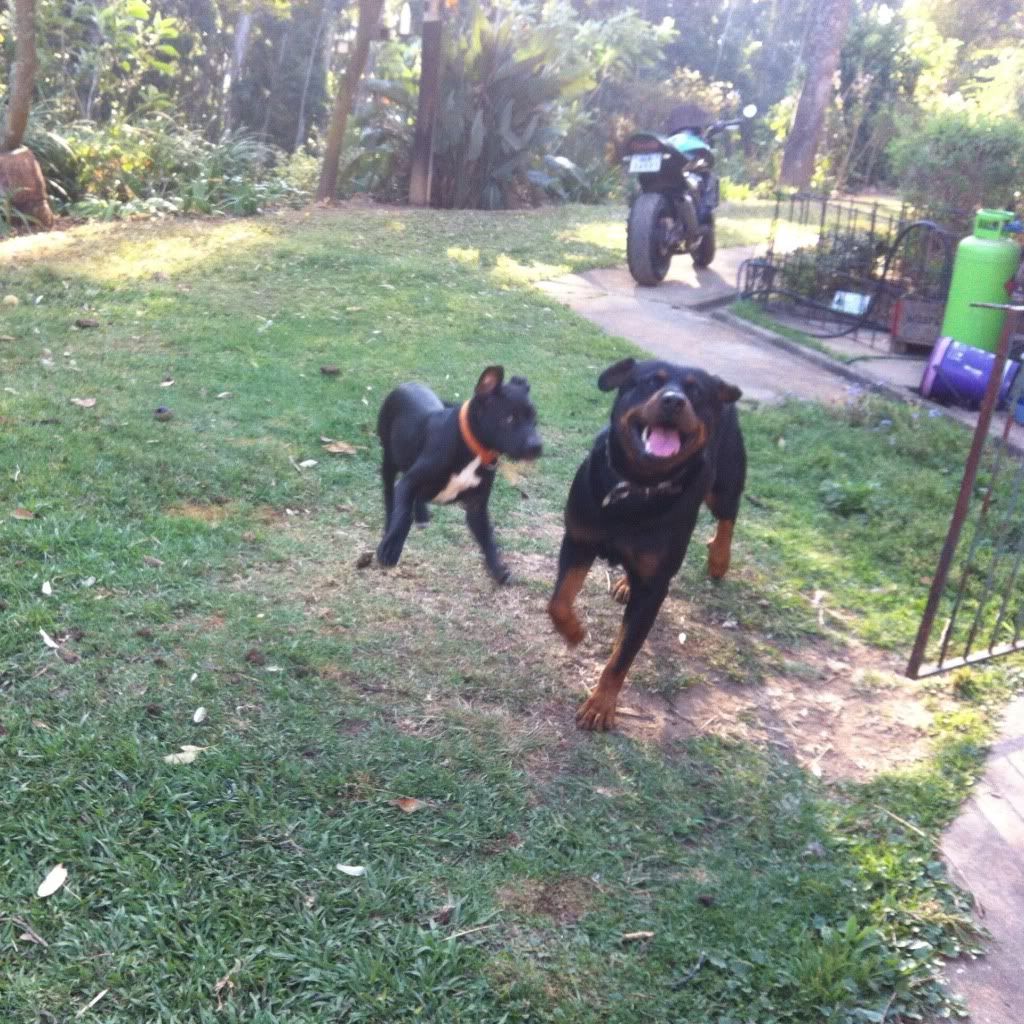 Thanks for looking.
Sent from
Petguide.com Free App