Definitely winter in Michigan. Thankfully, it allows the dogs to be idiots in the snow and be nice and tired when we get home. The tennis court is a wonderful place and it's safe for my dogs, so that's all that matters to me!
"I smack yer booty, womanz!"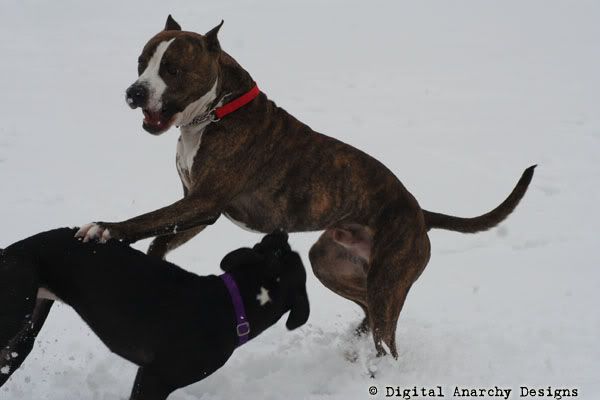 "Sexual harassment, mutt! Time to kick yer brindle booty!"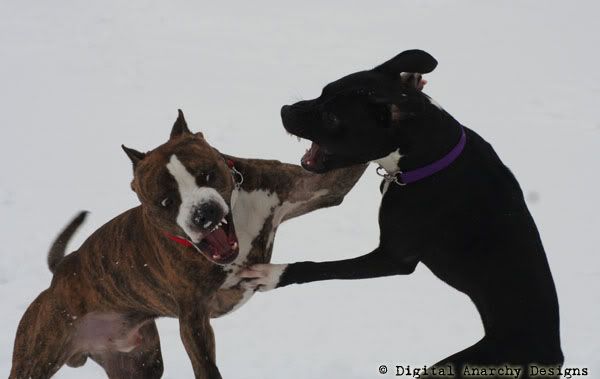 Luna tries to body slam Ryker (this was like the third time she did this - he went flying into the wall this time - which I missed on camera).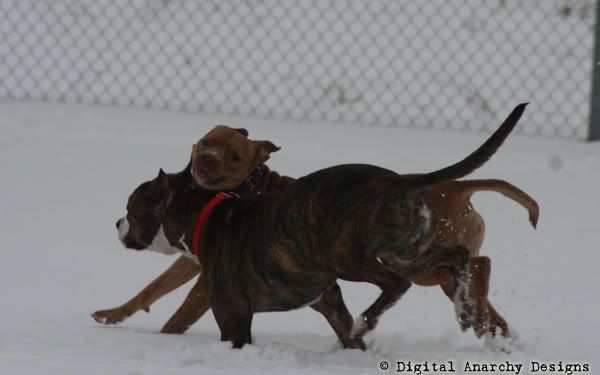 Zoom!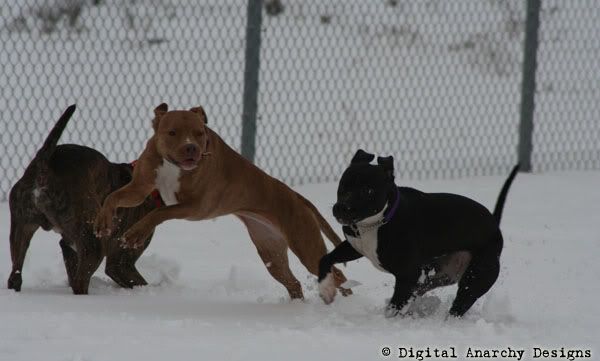 Pounce!
"Oh, crap! I gotta move my butt!"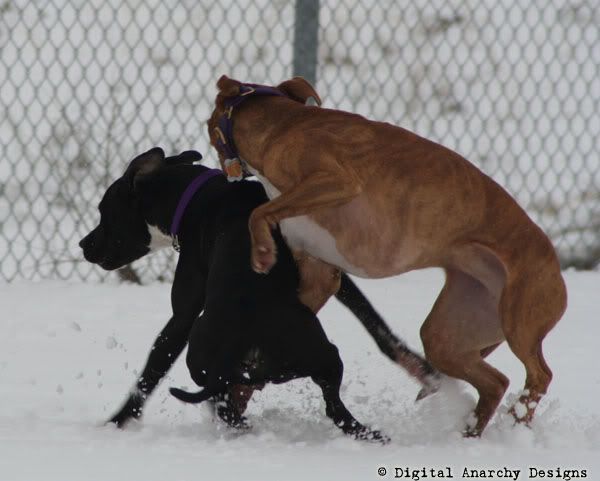 Lyric is good at making faces like her dorky Poppa.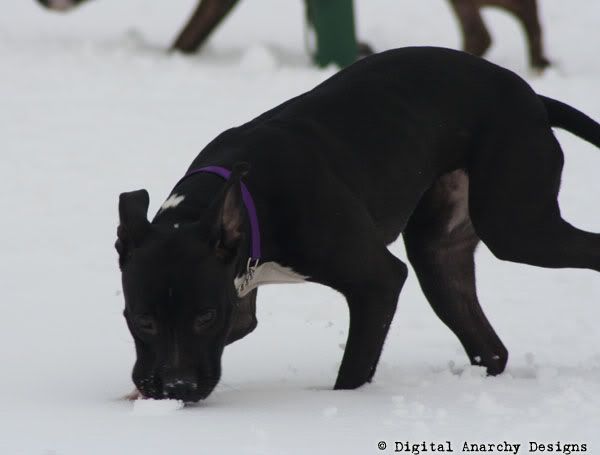 Yoda ears!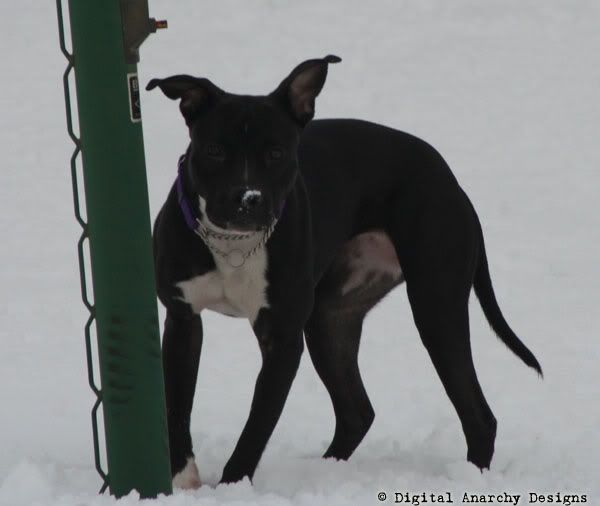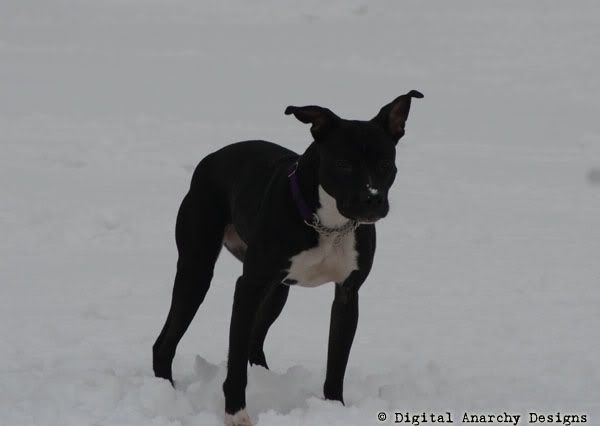 Super bitch...to the rescue!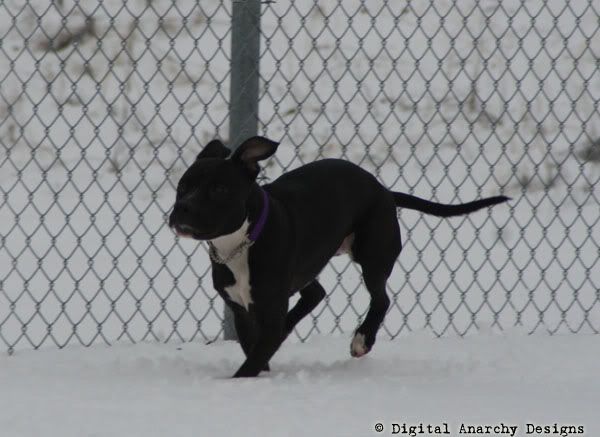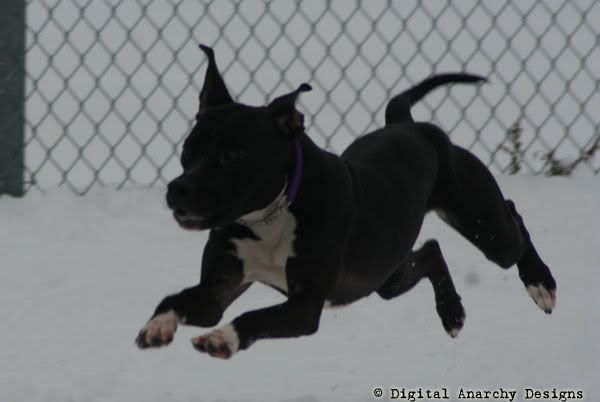 And then the chase games ensued again...starting with Luna taking off...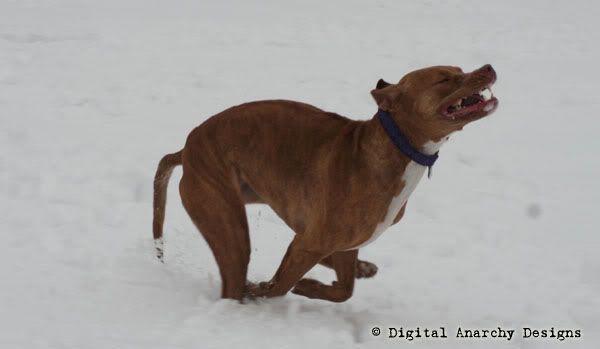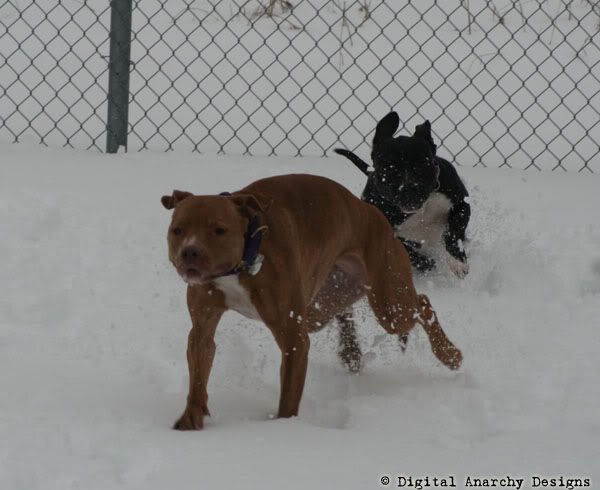 Lyric gave up and Ryker continued...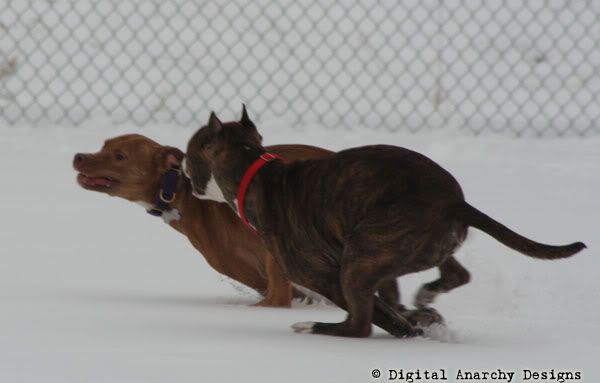 Finally...they started to slow down after an hour of freezing weather...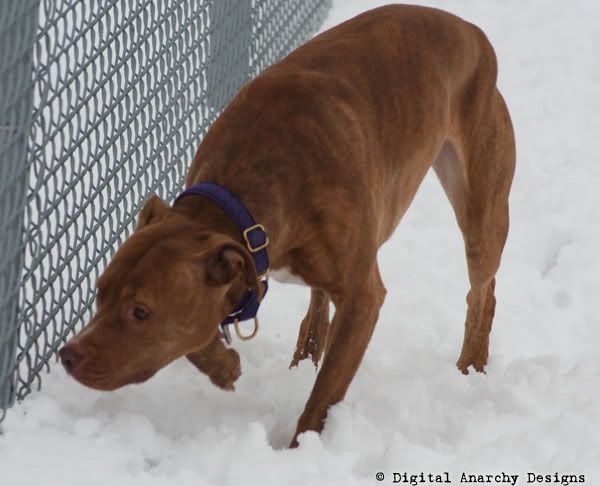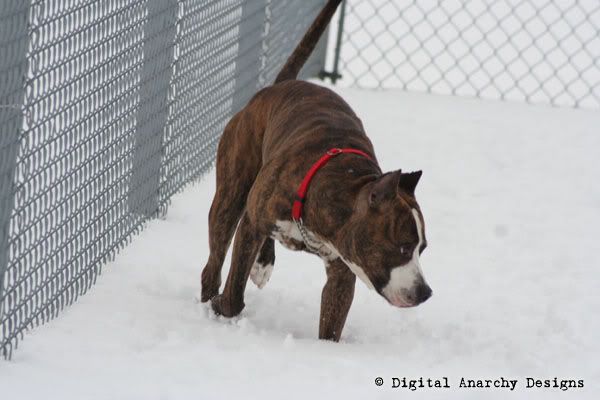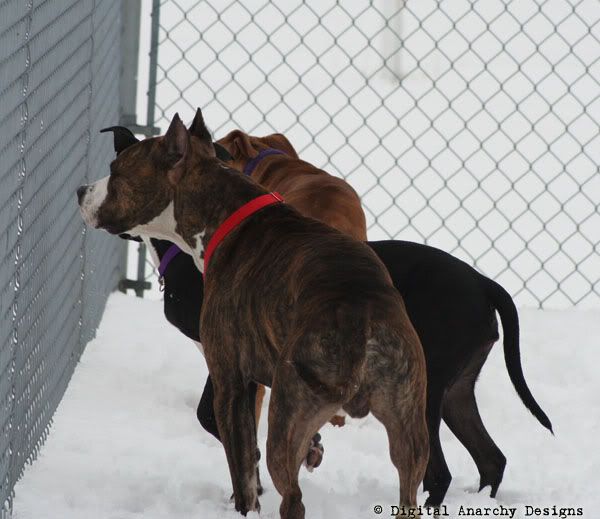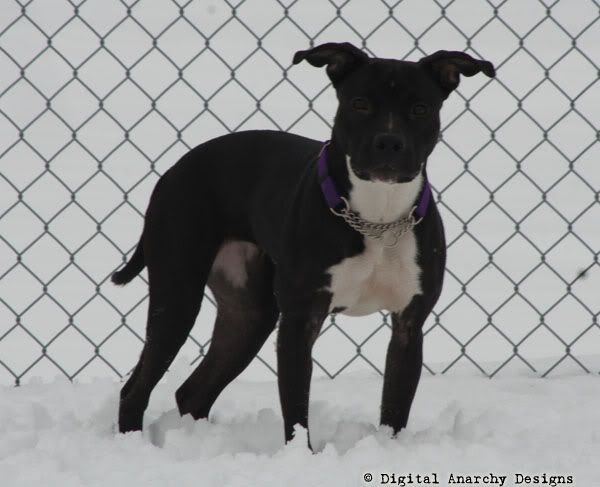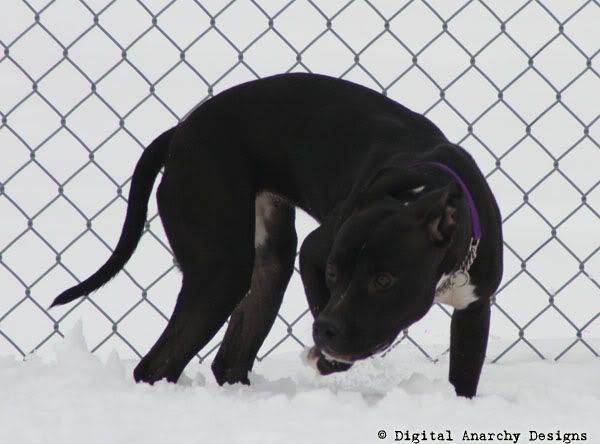 And then found something that smelled good...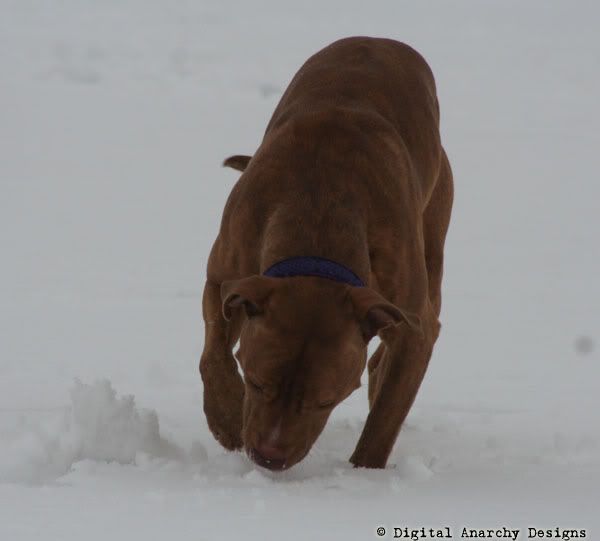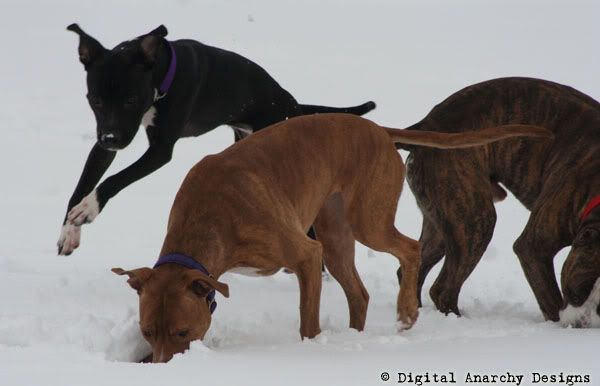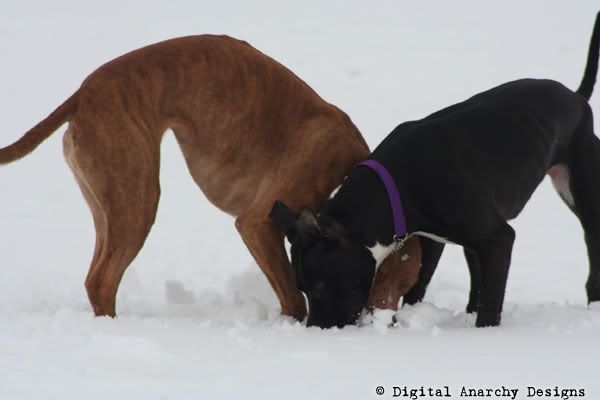 And then finally the last bit of wandering before I told them I was ready to go home.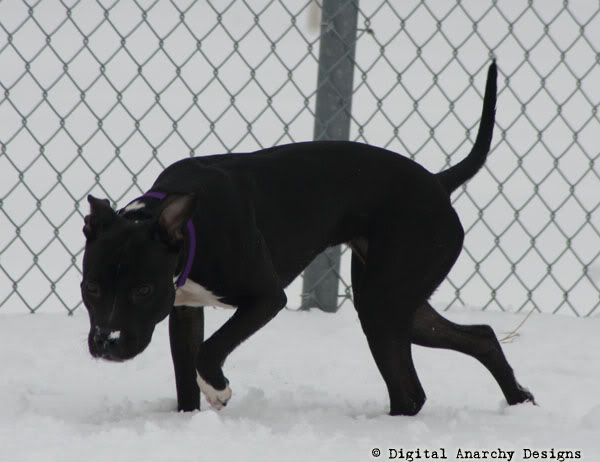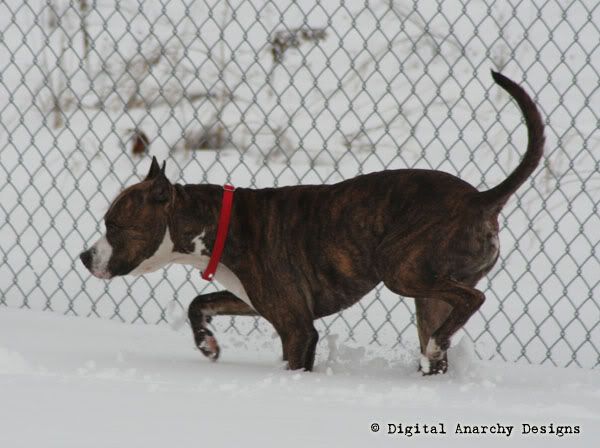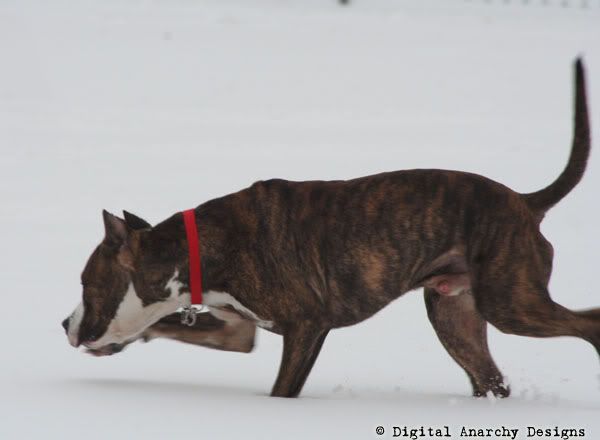 "But I dun wanna go home!"
"Pfft on you, mom-lady."