my surprise b-day present
---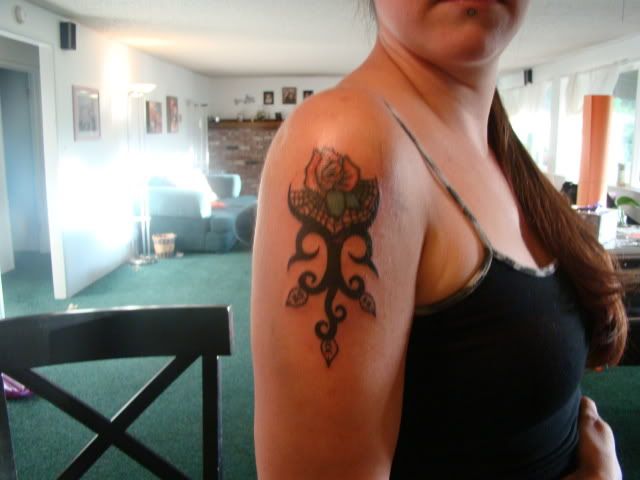 the start - the ten year old rose and webs...
my sister and husband sprang for it and it was a total surprise. we touched up some of the webs after this pic was taken and i am going to be adding on to it in the near future.
my kids initials are in the leaves
__________________
Trouble always seems to find me.
Then again, i've never been good at hide-n-seek.