and it wasn't even from me
so Brady is a die hard steelers fan and this is what my sister and her boyfriend(or whatever he is now) got him...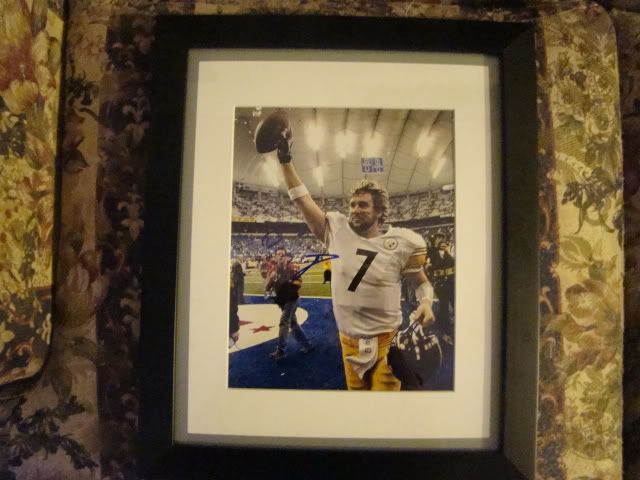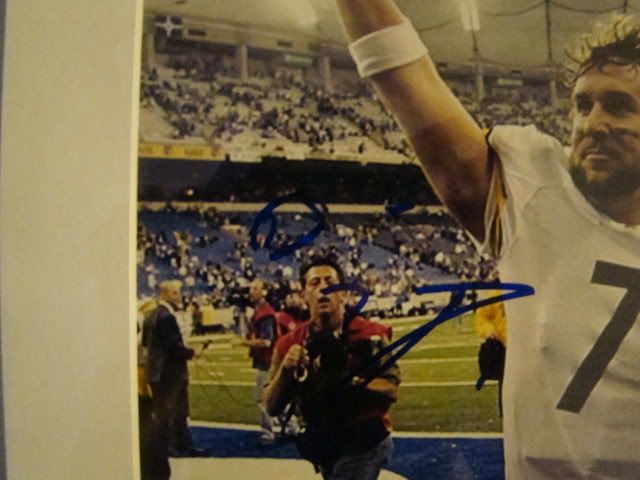 yeah, he was happy
and i'm the ass who is trying to look and prove the authenticity. even if it's not real, i still wouldn't tell him
now we are trying to find a place for it on the wall, we already have a few other frames of steelers cards, most of which are jersey cards, i haven't put up yet. maybe that will be my gift to him is find a place in the front room to hang them up.