Discussion Starter
•
#1
•
I'm an assistant trainer at the local animal shelter (Haven Humane Society), so I get to work with a huge variety of dogs. Today I took out a very nice, fun, zesty gal named Callie and got some fun pictures so I thought I'd share.
I have a thread on another forum and I post about the dogs that come through. I've been debating posting one on here, but didn't know if y'all would like it. It won't be purely Pit Bulls, and it won't be totally happy as shelter work isn't always. Not all dogs make it out, and usually it's the Pit Bulls that don't. But if you guys wouldn't mind, I will. Could be a helpful reminder for those who want to breed because their dogs are "such good family dogs" , as the vast majority of dogs that go through here are perfectly suitable family dogs. :/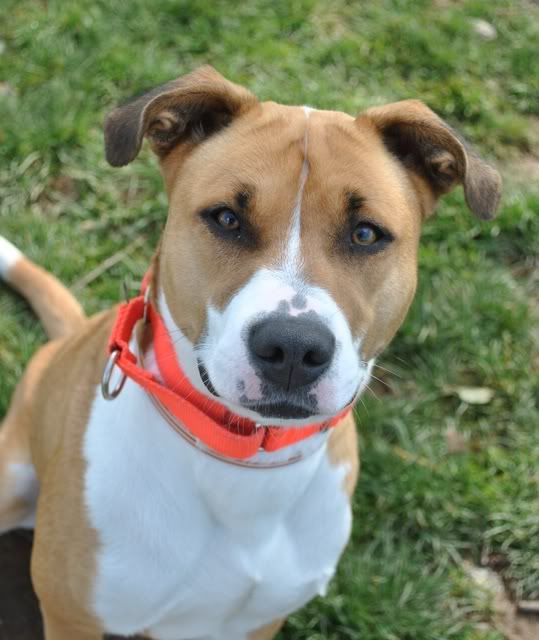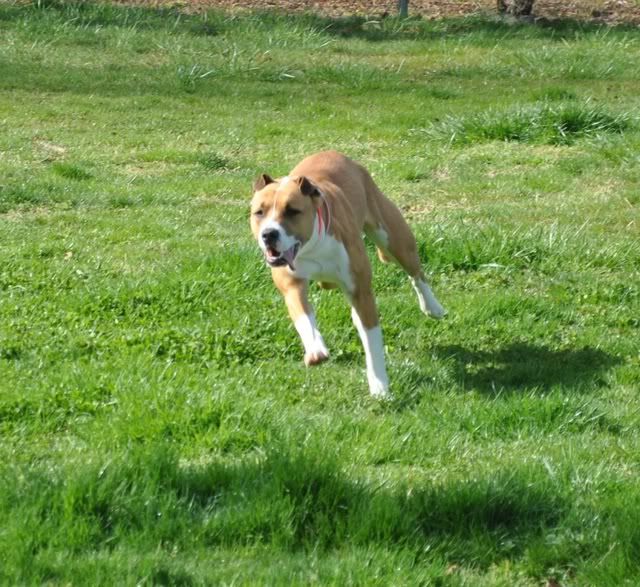 As we all know, a tired dog is a happy dog. :tongue: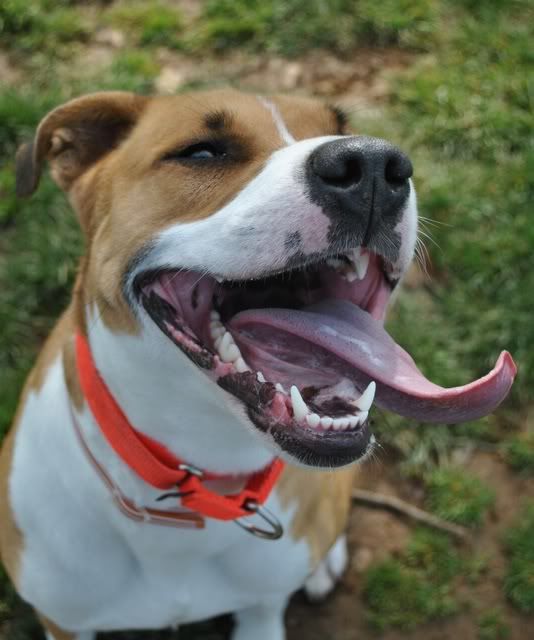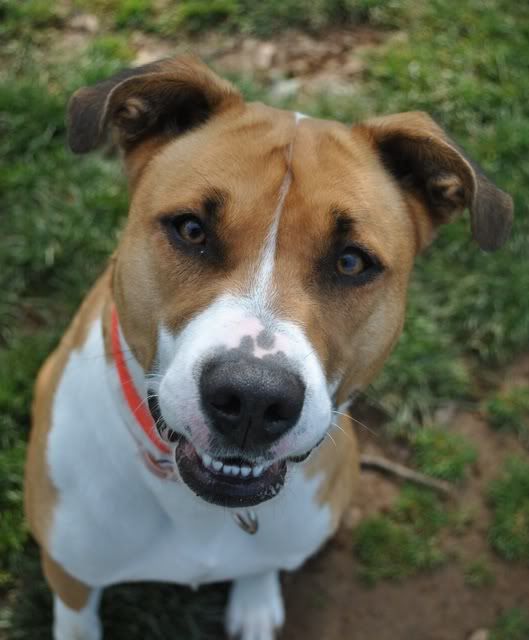 Play? (I have no clue what she was looking at, or if she was even looking at anything. lol )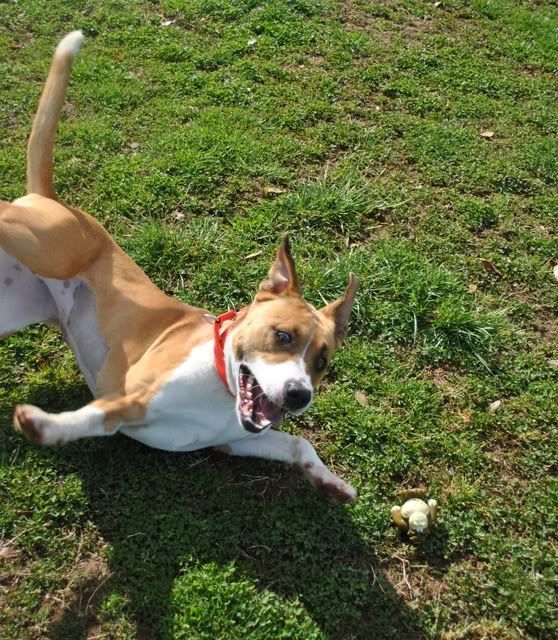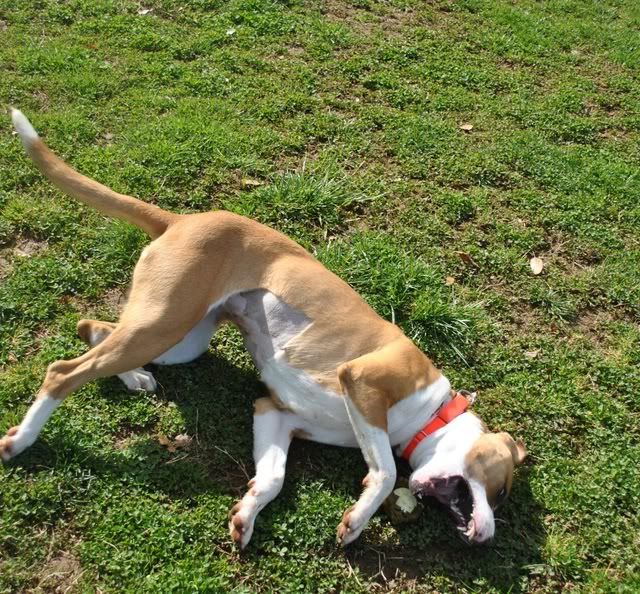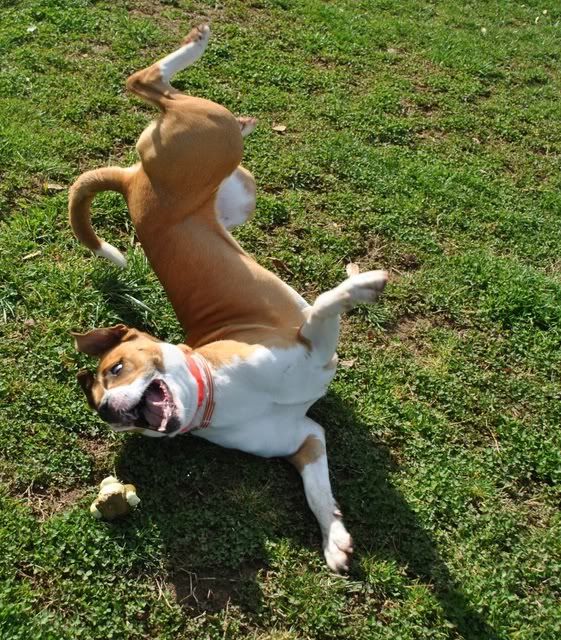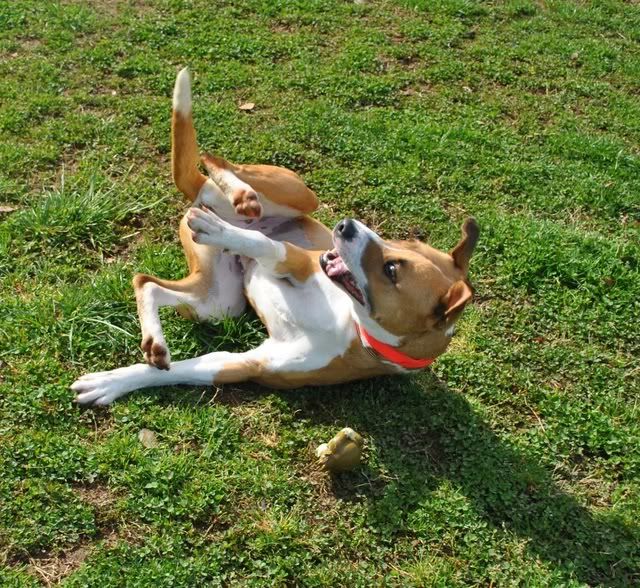 Doesn't she just look so unhappy?