Discussion Starter
·
#1
·
I took some pictures today while we were at Haven Humane Society. I brought her in today to talk to the kids in the shelter's Camp Love-A-Pet program about Pit Bulls. We touched on on the breed's characteristics, why people shouldn't own them (not having time, not being able to contain them, etc.), and how some people do the darnest things. Talked about myths, like lock-jaw and snapping. She was a very good girl!
Took her outside to go potty before we left, look at our poor grass.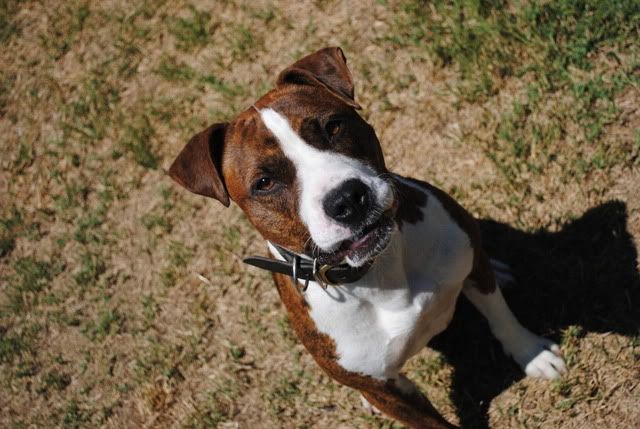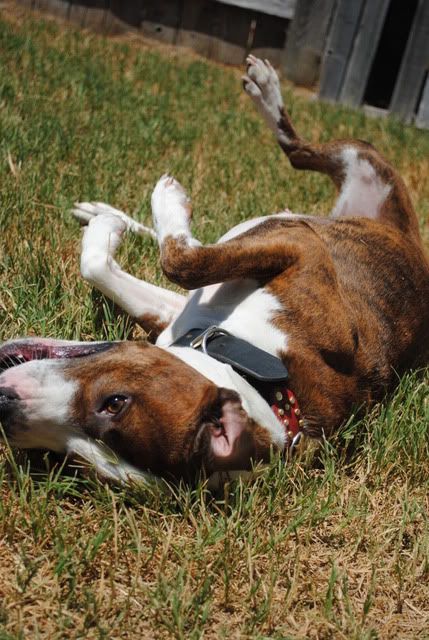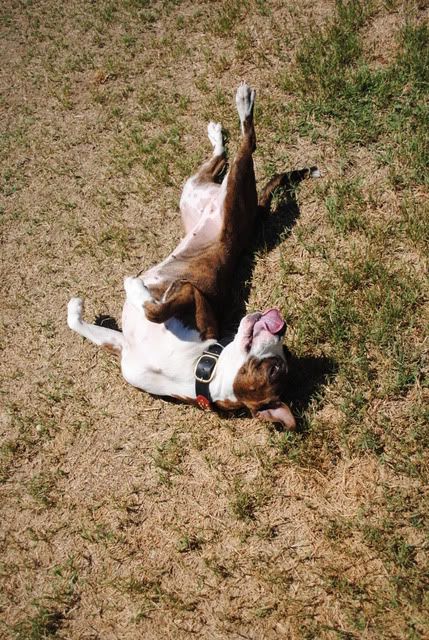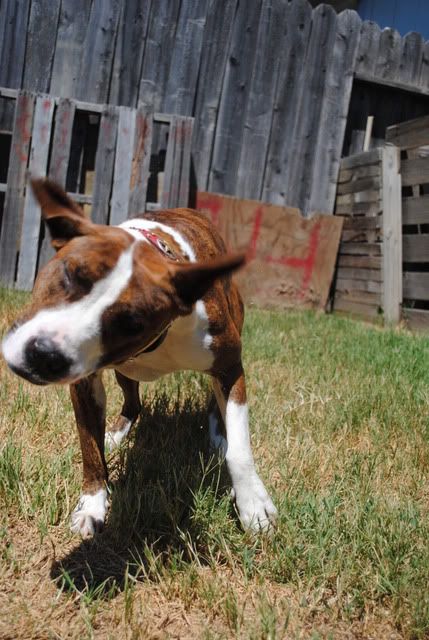 And then we got there and did our talk, I forgot to have someone take pictures while I spoke and she greeted the kids.
Here she is saying hi to a counselor after the kids went home.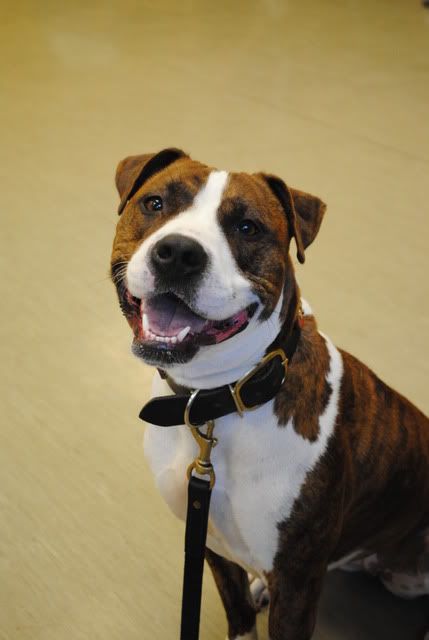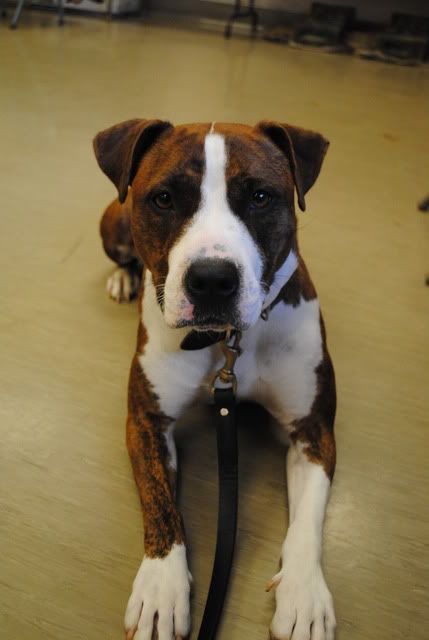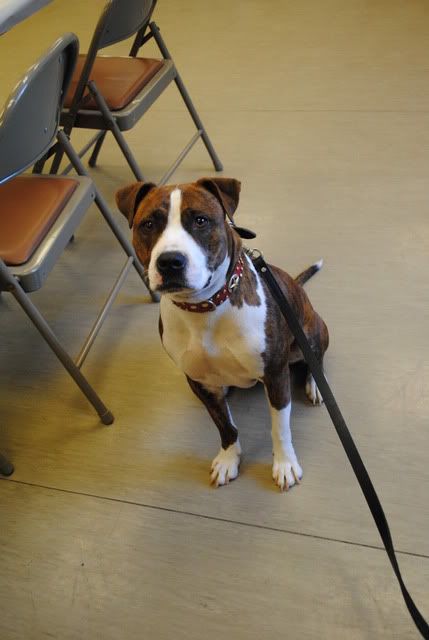 After that I took her out into the big yard that the Humane Society uses to exercise some of the dogs and meet up dogs with the other dogs owner by potential adopters.
She ran quite a few laps around and then stopped to listen to the geese.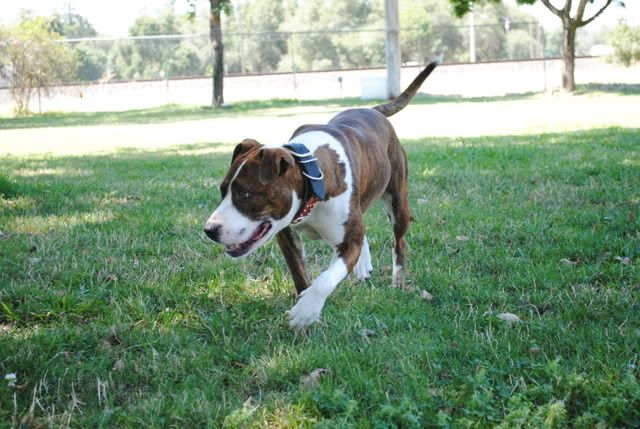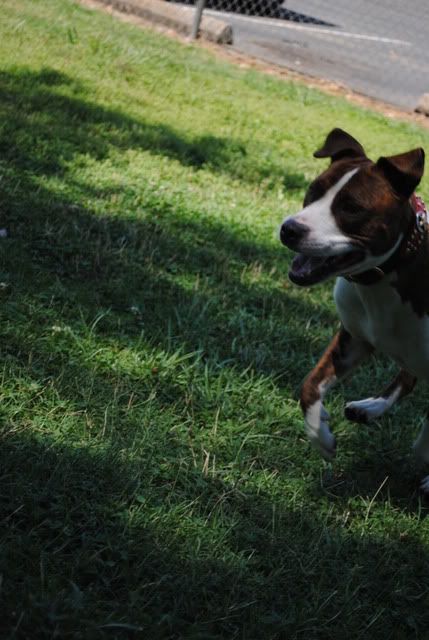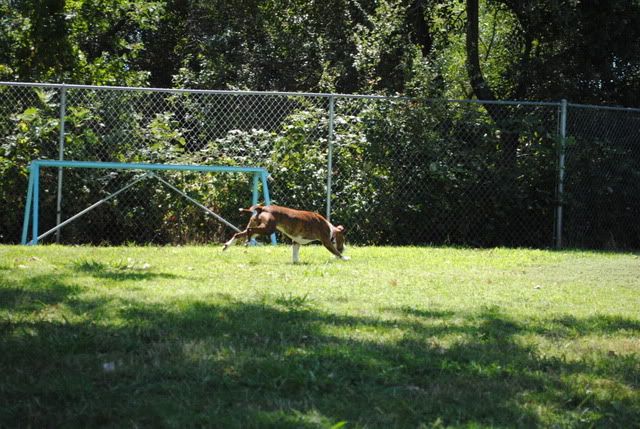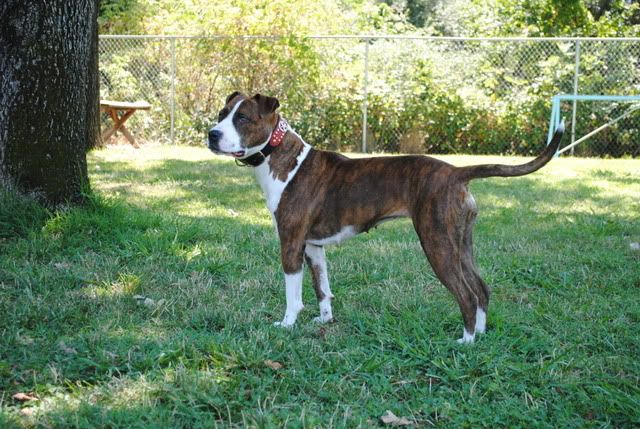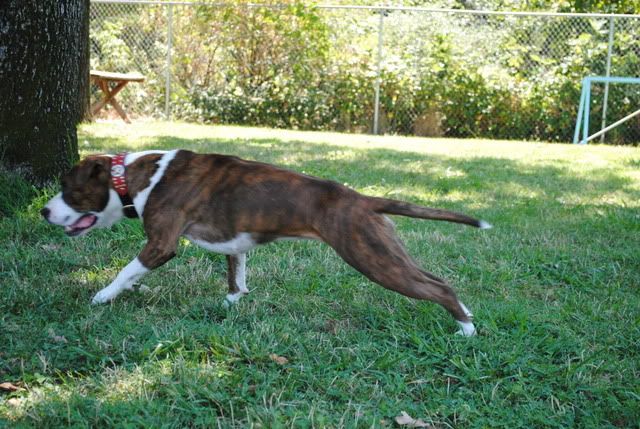 Such hard work.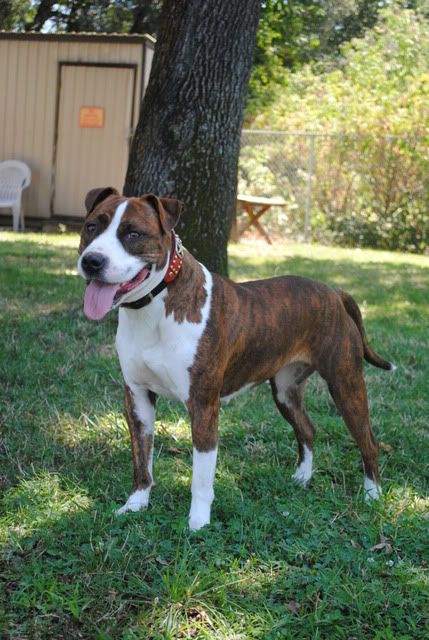 Something in the chair kept getting her attention.