Discussion Starter
•
#1
•
Introducing .... JUBILEE. Also known as Jubi, Juju, and Jujubean.
Here she is in her ex-pen (which I have to fix to put piddle pads underneath the entire thing):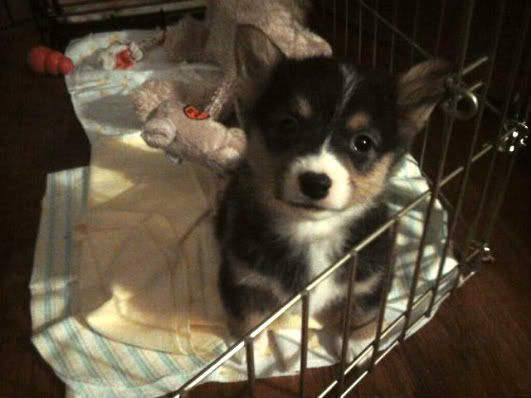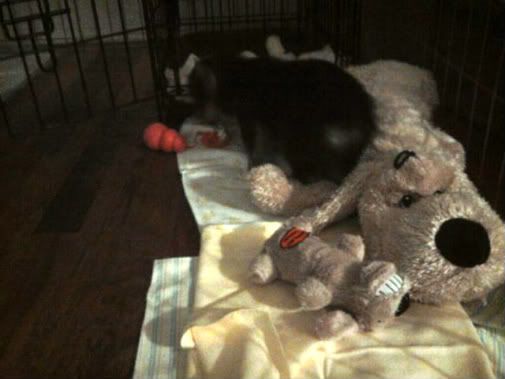 Here she is wandering the house under close supervision of me and Kane: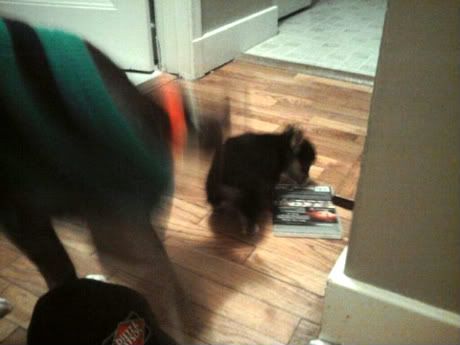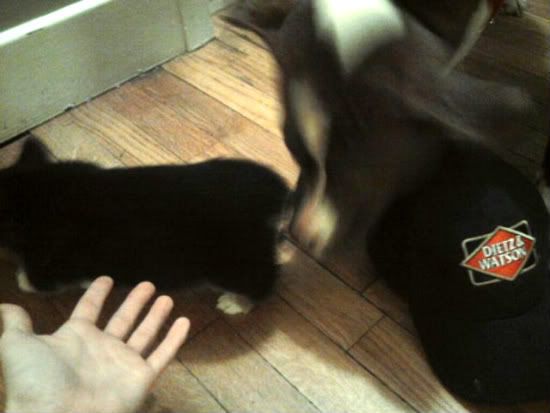 And no, I don't know what my hand is doing in that pic. The hat was supposed to be there for visual comparison on size, but ... you know. Puppies don't stay still for long, lol.
The last one of her sleeping in my lap as I'm typing this: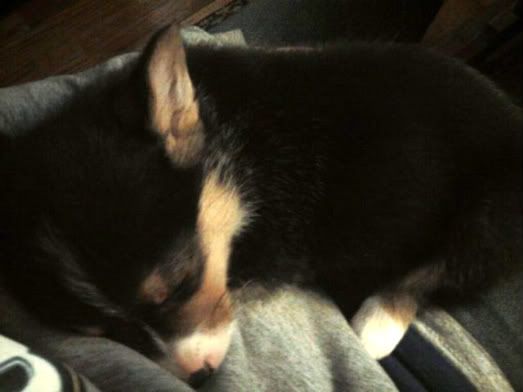 Everything has gone great so far (I know that can't last, lol) and I really think I've fallen in love with her. Barring anything major happening in the next week or so, I think I'm going to keep her. It's weird to have a puppy-puppy in the house again.