Discussion Starter
·
#1
·
As some of you may know, I had recently acquired Remy from a former landlord. Well, after spending roughly $80.00 on necessities for her, the landlord called me and informed me that his son wanted the dog back. Turns out the son was never informed of his dog being given away after years of neglect. :/ After refusing and telling him that Remy was already getting settled with me and my kids, Hank (the landlord), took it upon himself to get the cops involved. Needless to say, I was being threatened to be taken to court. Half of me was wanting to keep Remy and hope that the lawsuit didn't come to fruition, while the other morale half felt bad for the son and his situation, while at the same time concerned that Remy would be put back in the same situation she was taken out of; backyard 24/7 with 5 min. of attention a day, maximum. I decided to avoid the problems with the law, and returned Remy to her previous owner with a heavy heart, stressing to her son that the breed needs to be exercised and fed right, as well as loved day in and out. The son was happy to have his dog back, and hopefully learned his lesson.
After a few days of debating on how I should proceed, I discovered a lady online getting rid of the last few pups from her litter of 13. The lil guy was still a baby, trainable, and caught my eye right away. So with an uplifted heart, (and a receipt and copy of shots), I introduce Duke of Earl.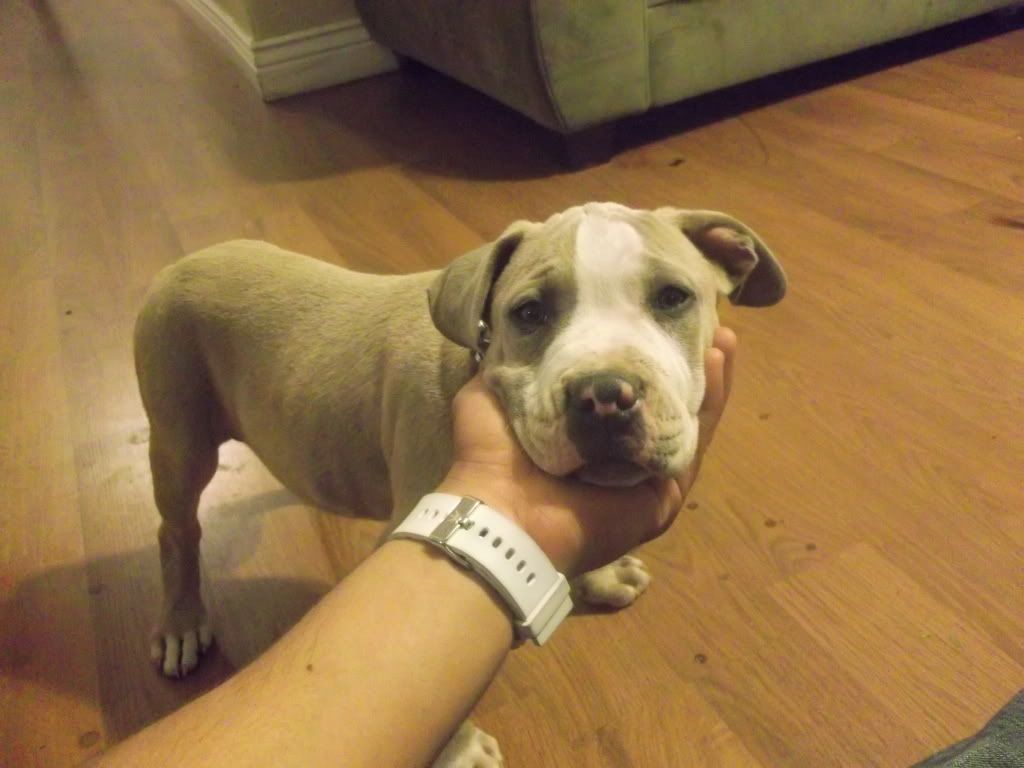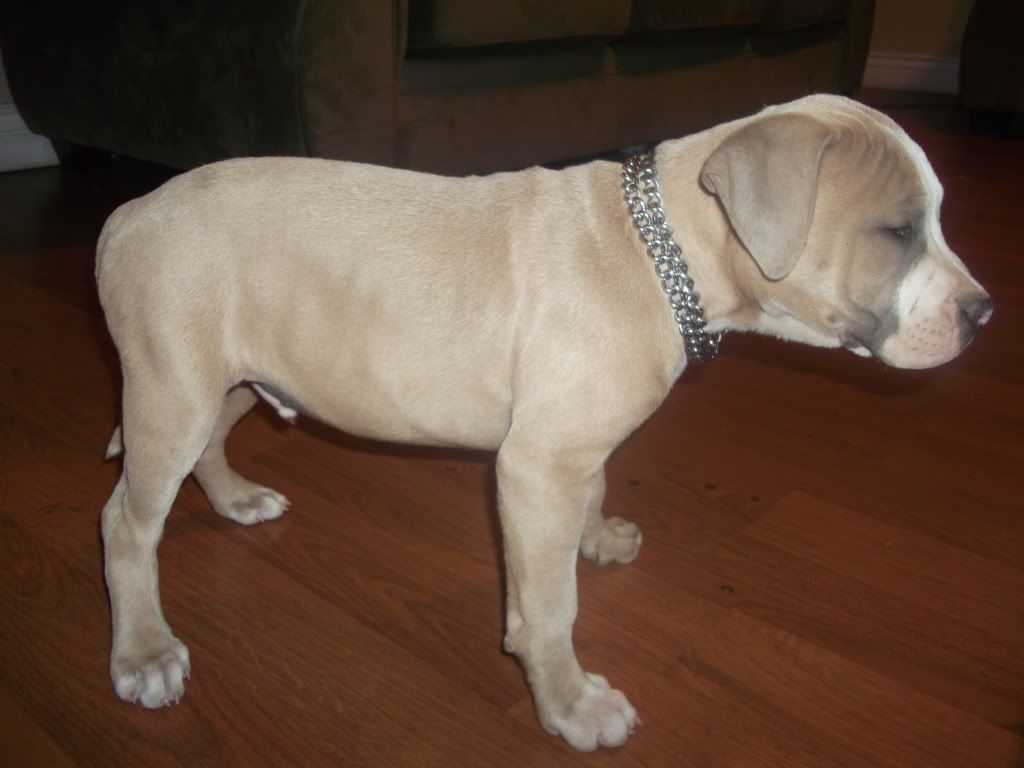 Mom and Dad were on site, both were blue in color and in great condition. He came out a fawn color along with a few others from the litter. The owner said he's pure, though I didn't ask for papers as I'm mainly looking for a companion. So far the little guy's doing great. I'm more than ecstatic for this lil' guys future in the family, while learning a valuable lesson at the same time. God will have to strike me down before I give this guy up, as he's here to stay.
So....lesson learned. Whenever acquiring a new family member, ask for documentation showing new ownership. That way you can avoid the drama.