Well I dont know who is more depressed, me, my sister or Gargamel. We just got back from 86 degrees in paradise to a chilly 35 in Beantown. No fun and a system shock. Since I am not ready to forget the warmth I figured I would go through some pictures of our trip. Hope you have fun looking I sure had fun taking them!
We started the 27 hour drive around midnight, Mel was confused at first but after the 8th hour he gave up trying to get on my lap and hunkered down. He was the most comfortable on the trip, I was jealous lol
Was extremely lucky to meet one of my favorite pups on here on the way down, SUCKER FOR A RED NOSE's O'Malley. Brittany and O'Malley met us off the highway so we could say a quick hello
He is just as handsome in real life, picture sucked cell phone pic in the dark, and I was stupid and didn't get one of me and Brittany, I was all about O'Malley (thanks again girl for meeting us it was a pleasure)
By the time we got to the cottage Mel forgot all about the ride and didn't understand why I had to sleep since he had just for pretty much the whole trip and was ready to PLAY!!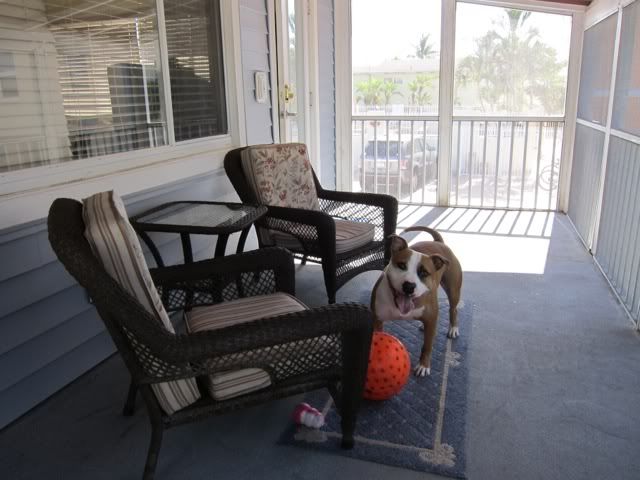 What do you mean you're going to bed?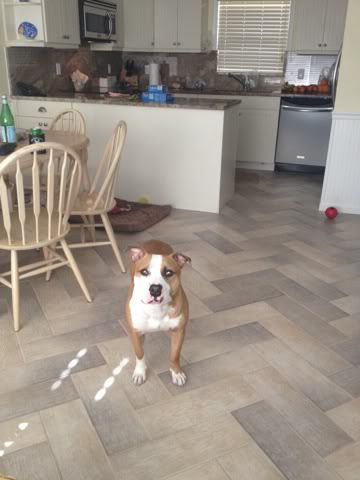 Fine I will go sit in the sun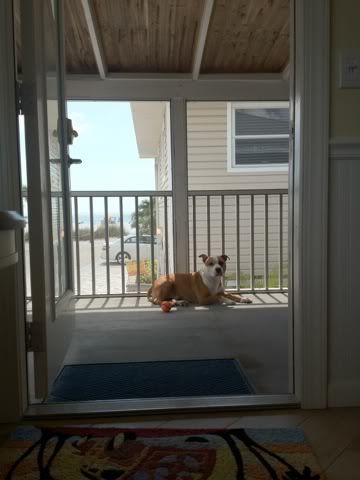 First walk on the gulf of Mexico
Making plans for attacking the buoy, I had to explain it was too far out, but he would still try for it, lol
Beach Day!
YAY DIGGING IS ALLOWED
gotta stay hydrated (he hated the umbrella, blocked his vision)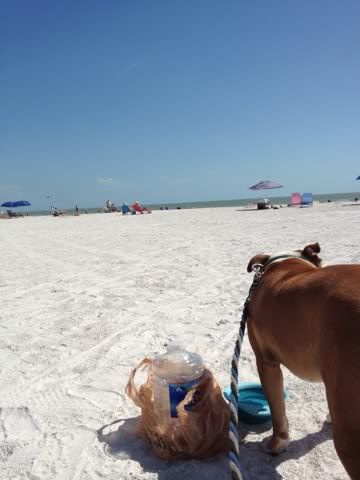 Oil change....
We only had the cottage for a week and after that we moved into my folks place with them and their 2 cats. Mel was OK about it, he never tried to pee in the lanai which was my worry, who has plants they cant pee on?!! But he was great and just used them for shade like a good boy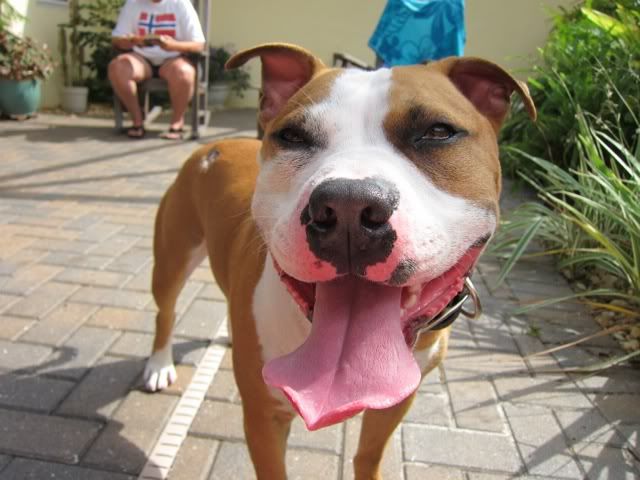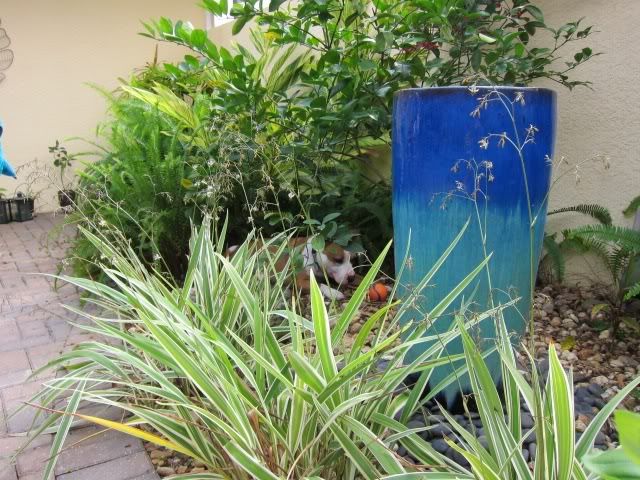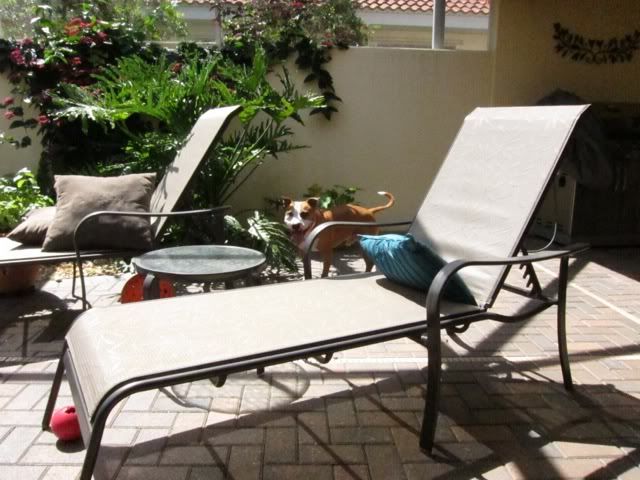 chilling on his new bed
"You didnt tell me their were cats here"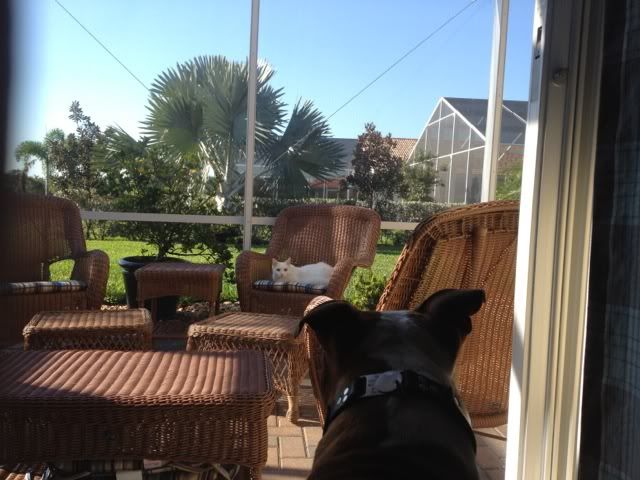 Shortly after this picture Mel charged when Boo moved and ran head on smack into the hurricane proof sliding glass doors with a horrible yelp. Served him right. (thank goodness they didn't break) poor Boo pissed herself, but Mel never went after them again, lol.
Guess the pool isn't THAT bad, but I still miss the beach... (dogs were not allowed on the beach near my folks, just by our cottage)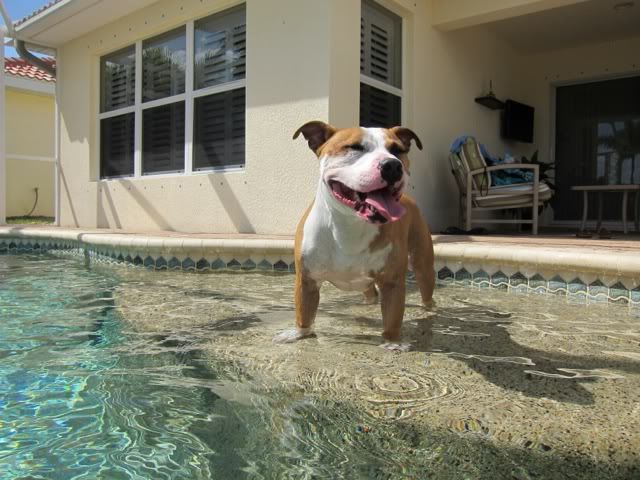 We went bike riding
and Mel thought he was a pig, YUK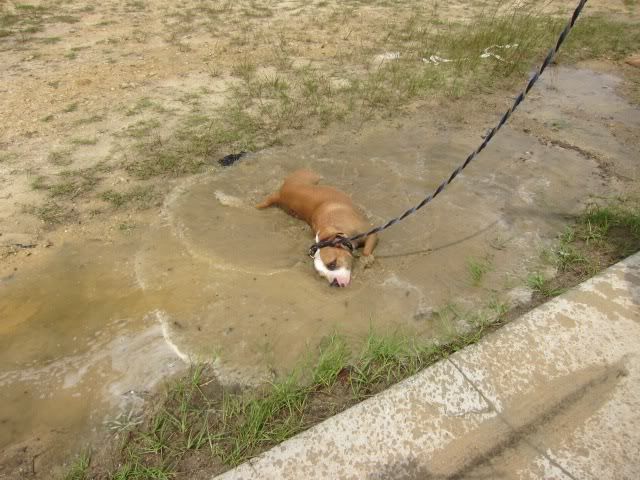 Looking for Alligators
We went to the mall, so cool everyone loved Mel. So many people coming up to us wanting to share stories. I head sooooo many good pit stories, they outweighed the few bad I was told. I kept my northern tongue in check and just went with it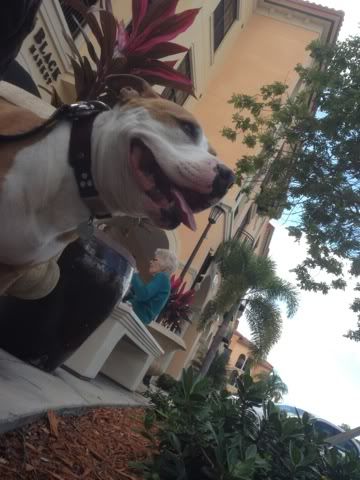 Weird grass... VERY weird grass
On the way home we stopped to visit a friend outside of Orlando for the night
No swimming fun though
My mom had special M&M's made, lol freaking riot to eat Mel's face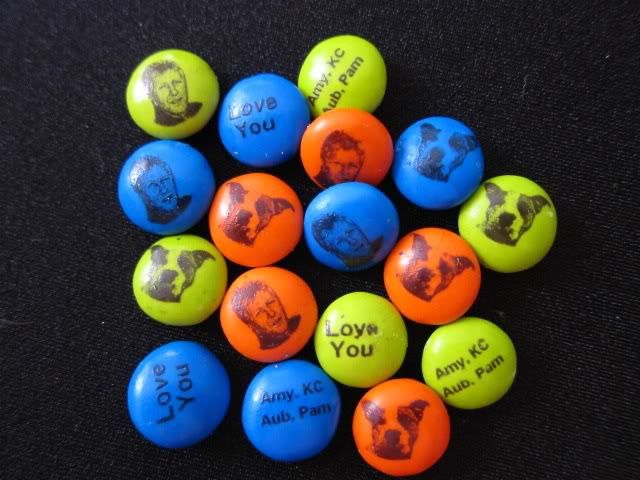 and of COURSE I saw my real boy's at their new home: Jet Blue Park at Fenway South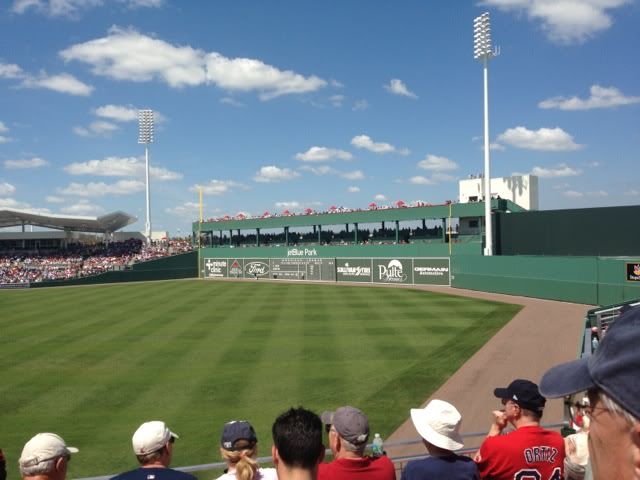 Monster seats,
nice baseball butt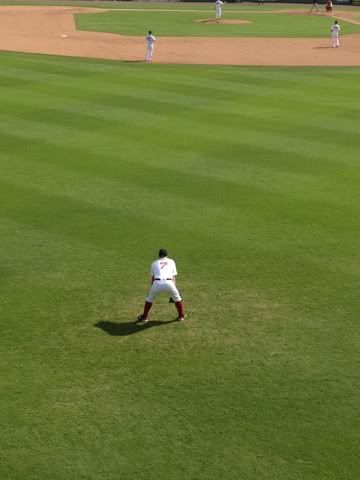 What do you mean my fur was shed and its still freezing out??!!!???
Thanks for looking we had a wonderful time, we are already counting down to next year!!