Discussion Starter
·
#1
·
First of let me introduce myself and my dog. My name is JayCee and my dog is Jenna.
This when I first got her a 3 monthes...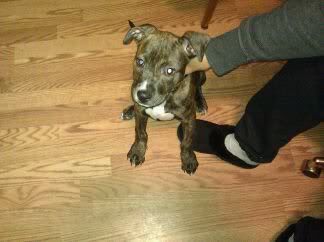 this is her now at a year...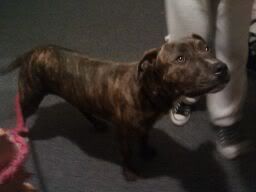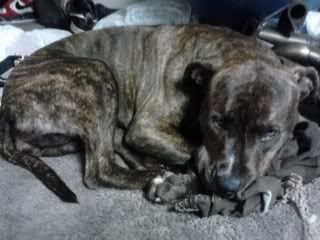 So this is the reason I joined the forum. A few days ago, Jenna came in from outside and was not walking on her leg. Her hine leg was swollen as if she bumped it or fell off of something. My dad and I looked over it and didnt see any cuts or blood. We just assumed it was swollen from the impact. I felt her leg and she didnt really react as if it was broken. I let her sleep it off and checked up on her in the morning. The swelling went down a good amount and she started walking on it but lightly. When the afternoon came around she was walking and running around normally, so I didn't think much of it and thought she was fine.
Today, i come out of work and her leg, in size, looked normal until I seen this...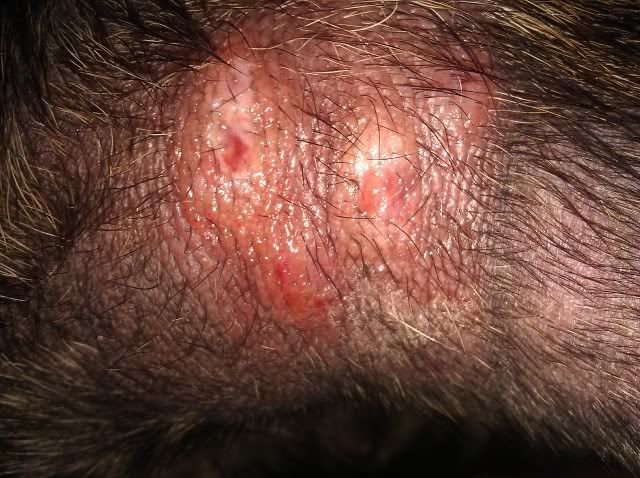 An opinions or ideas on what could of happened here? I'll be bringing her to the vet tomorrow after work. Has anyone seen something like this before?
sorry for the long 1st post:hammer: