Discussion Starter
·
#1
·
This little guy was actually dumped at a local vets office after hours (sadly not a surprising thing) he is about 12 weeks old.
He is ALL Pit Bull awesomeness! He loves his rope toy, and it actually keeps this little mouther from chewing on you.
He spent the morning running crazy zoomies through my office, only taking a break for a bit of tug-o-war, and occasionally a moment for me to give pets and teaching time to stop the biting.
Super quick learner, "if i bite, she doesn't pet me???"
i wish i would have had my video going to show his "okay, i done" moments where he just went from standng to lying down in a not so gracefull motion.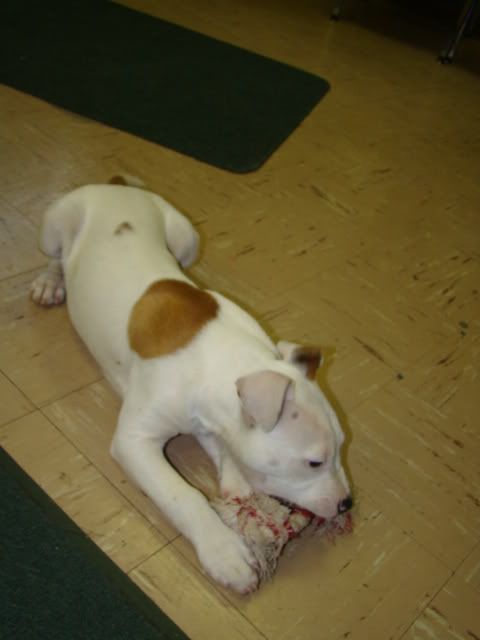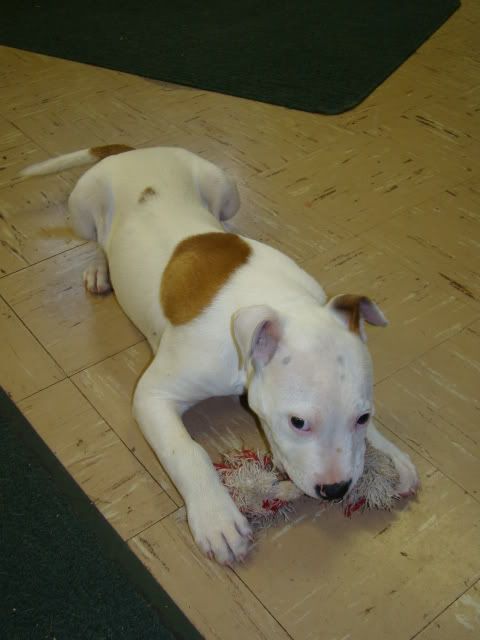 i am on the rampage to keep this little guy safe from our new supervisor who, in the best way to put it, "is not a not bull fan". She sees his biting/mouthing as a reason to put him down. I see it as a reason for an experiensed family to adopt him.