Discussion Starter
·
#1
·
Hey all,
Definitely been a long time since I've posted any updates of my boys. Here are couple pictures. I don't have a camera anymore. It decided to stop working for whatever reason. So its really hard to get a decent picture with my slow iPhone.. lol
Anyway, pictures!
Bud man showing off his favorite toy. Every time we come home, the first thing he does is grab his favorite toy at the moment, and prance around with it in his mouth. He's so silly. He will be 3 years old in July.. I can't believe how time has gone by so quickly already! He's already got a touch of gray in his muzzle.. so sad!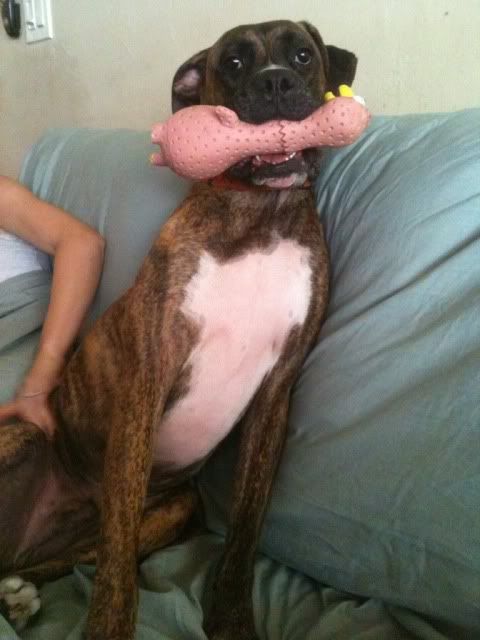 Here's Bonez, at 14 months old. He weighed in at 154 lbs. on his 14 month birthday. He seems to be on the smaller side for a male English Mastiff.. which I'm ok with, because 150+ lbs. of dog is a LOT! haha but he does still have another couple years left of growing.. he'll probably top out at 170'ish. His mom and dad were 185'ish at 18-20 months.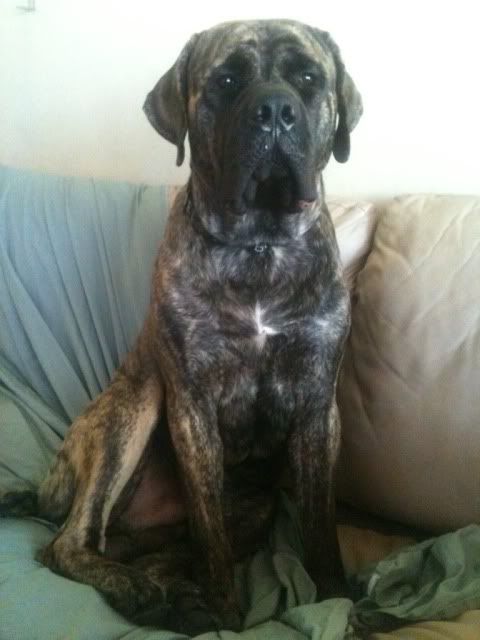 Cheers,
Adrian