Discussion Starter
·
#1
·
Life's been crazy busy, so I haven't had a whole lot of time for the internet world, lol. Bullet is doing great, we've been working a lot on his focus and attention to me, and he's doing very well with that. We've been working on losing the winter weight and toning up, also doing a little bit of weight pull, starting with a tire, and he really seems to like it. I've been walking him almost every night, hiking up the mountain behind my house. It's a great walk for the both of us, and I even found an old, destroyed buoy swing on one of the side trails, so we always make a pit-stop there so he can play with it. Of course, he goes absolutely nuts for it, but hey it's good exercise.
We're preparing to bring our new puppy home in about a month, I couldn't be more excited! She will be our hunting dog, and I'm hoping to maybe eventually do some dock diving with her. Anyway, here's some pictures of Bullet, and one of our little Sophie too.
This is Bullet about 3 months ago, before we started his workouts, you can see how he was pretty chubby with practically no muscle tone (that's what the Alaskan winters will do to anyone, lol) this was the best pic I could find...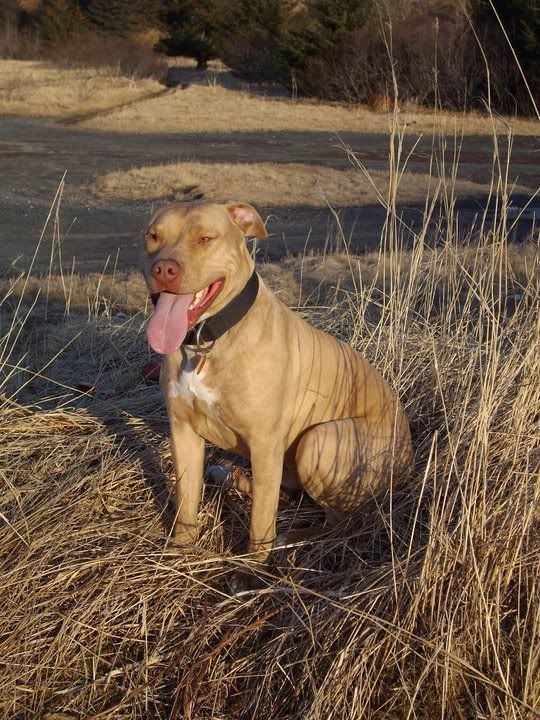 And here's a few recent ones, he's lost quite a bit of the chub and is starting to tone up nicely. I'm not trying to get him ripped or anything, but don't want a chubby dog either. lol
Pulling the tire. He had just stuck his head in his water bowl, so that's why he looks kinda scruffy... lol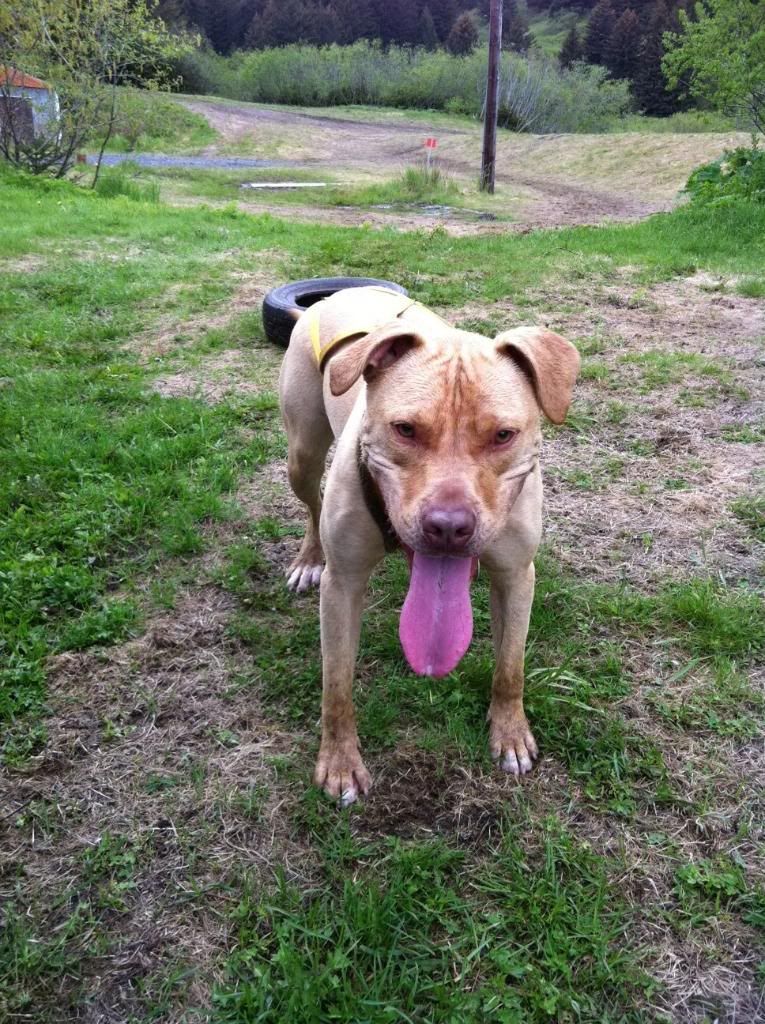 On one of our hikes. He heard a squirrel... lol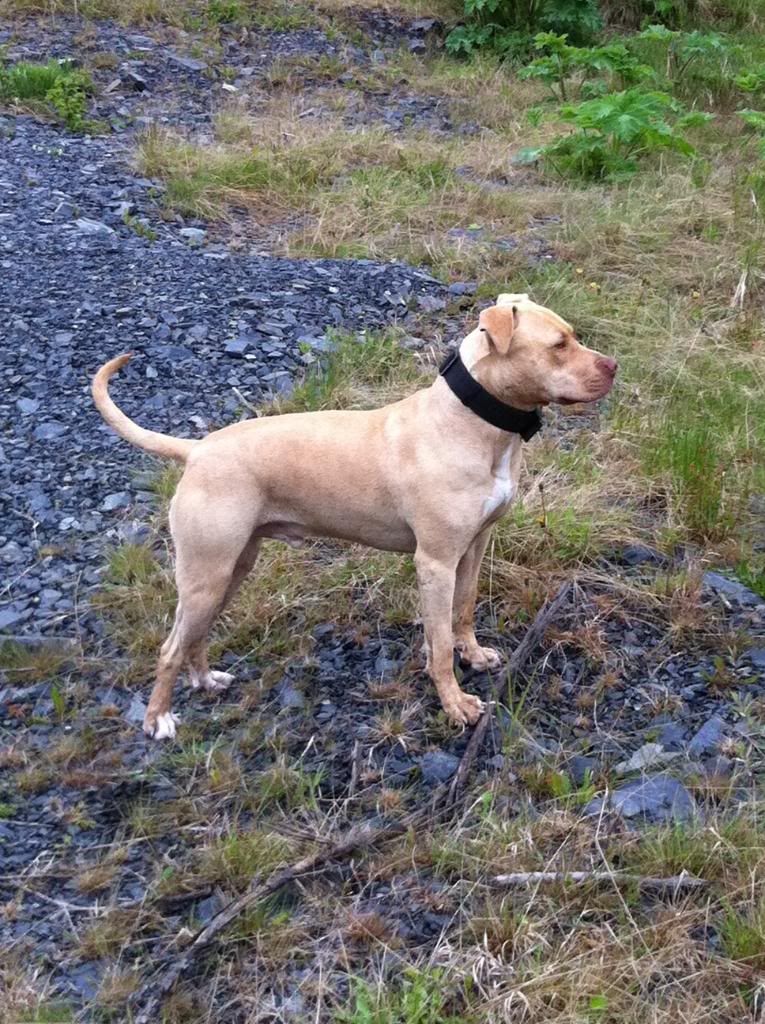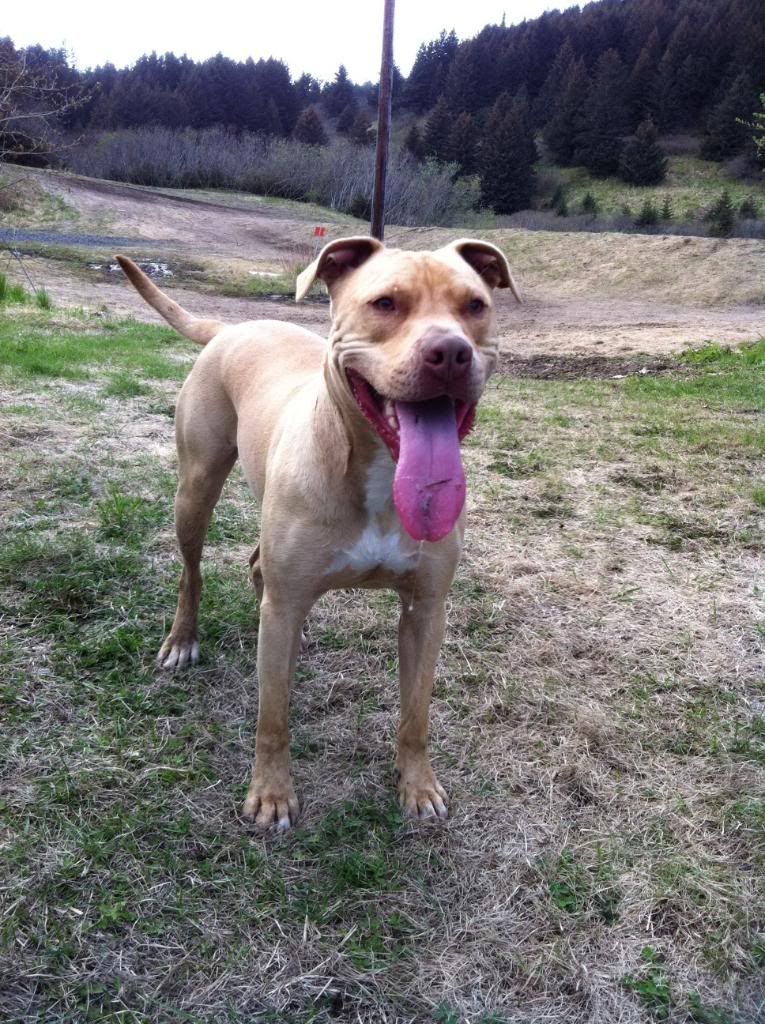 And a super happy boy smile!
And here's our new baby, Sophie! Purebred AKC Chocolate Lab, we will be bringing her home next month!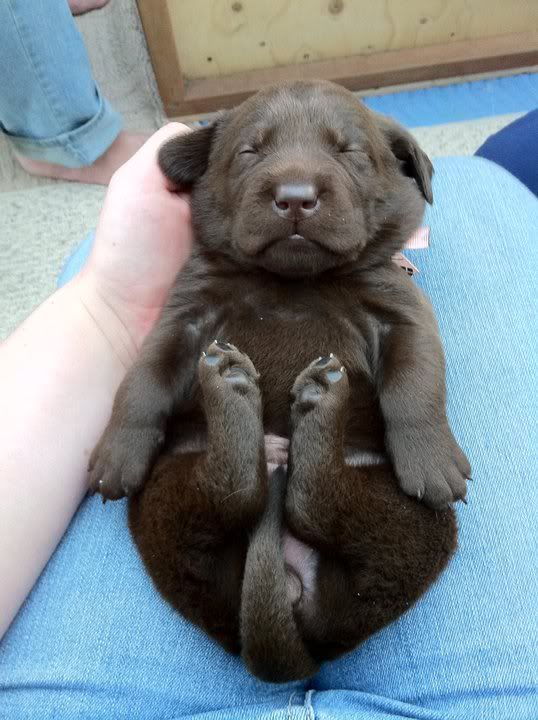 Thanks for looking!