Discussion Starter
·
#1
·
Dun dun dunnnnnnnnnnnn!!!!!!!!!!!!!!!!!
BIG and Buddy fighting off, and protecting us from that MEAN, MEAN hose!! Ahhhhh!
Oh, and by the way.. BIG weighed in at 63.3 lbs. as of today. He gained 9 lbs. this week!! How crazy is that?!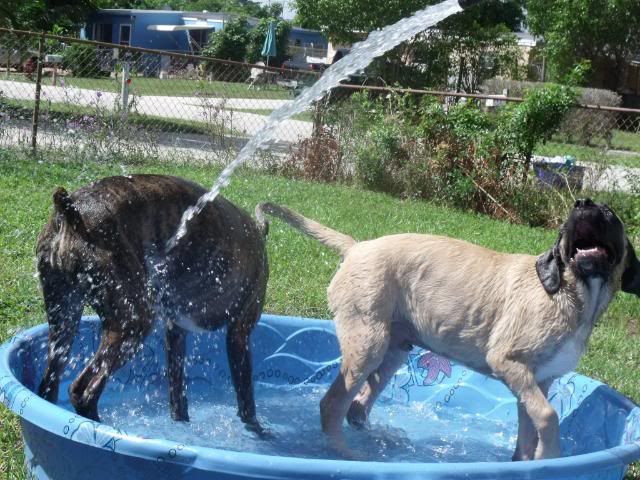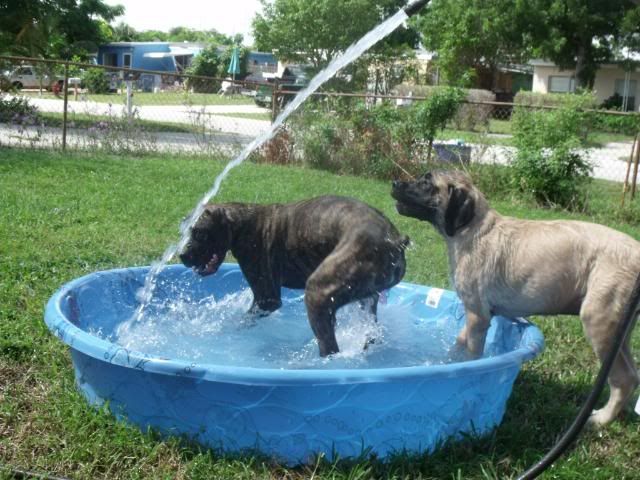 We got to watch Titus for the weekend. He's my parents boxer. My sister watched Odin, there German Shepherd pup. Thank God, cause it would have been chaos having all four in the house. LOL.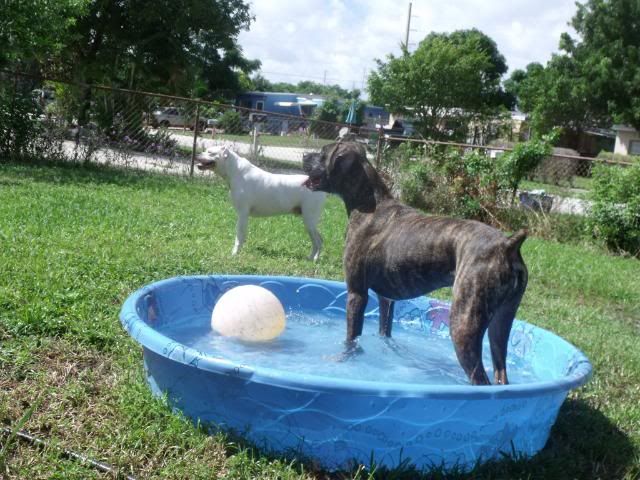 Meh namez' iz' BIG!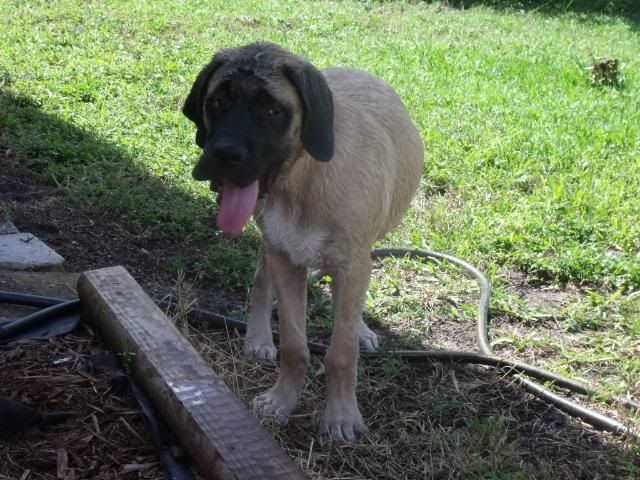 Just jump on in!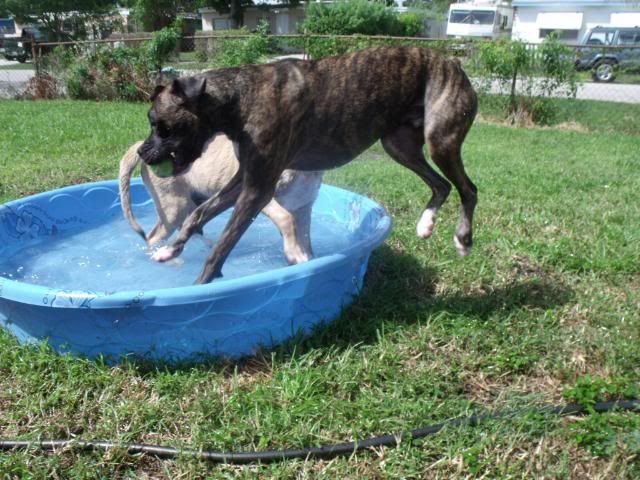 BIG says "My turn!" - he nearly drained ALL the water with this jump! LMAO.
My sweet, sweet little boo boo! (that's my nick name for him).
He's 8 years old and sooooo overweight. I feel terrible for him.
I'z squish u'z!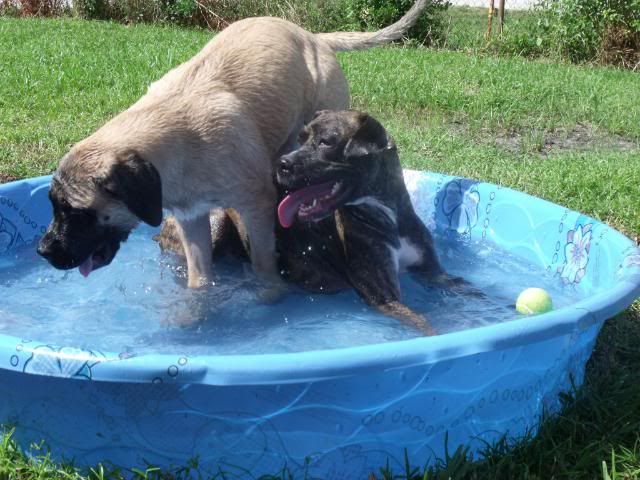 "QUICK! Letz' look goofiez' at da samez tyme!"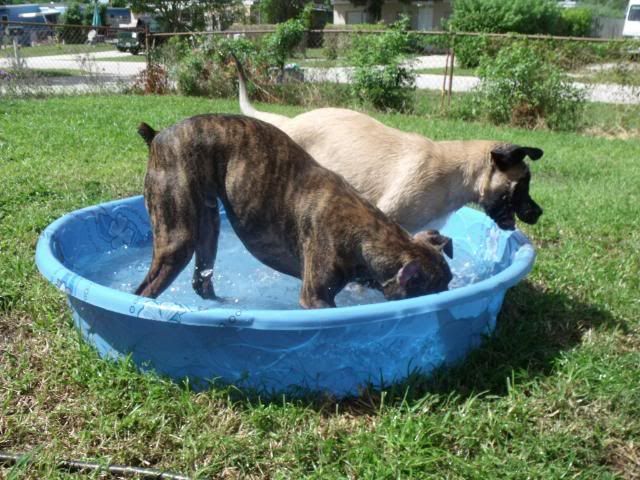 Mid shake! LOL.