Discussion Starter
·
#1
·
Hey all,
Finally got some new pictures up!
I had family come over my house Friday night to grill out. It was a nice day. We got to hang out. Good times! BIG and Buddy were as happy as can be!
BIG weighs 72.4 lbs. as of Saturday, and he turned 21 weeks on Saturday.
He's gaining a consistent 5 lbs. a week.
OK, pics!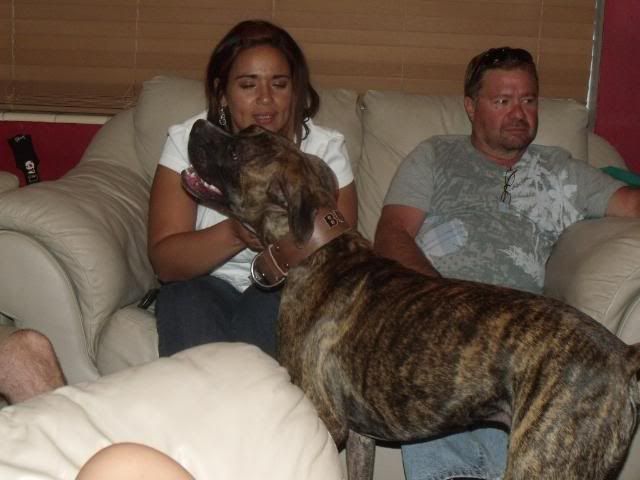 Buddy just LOVES my parents. And my parents love him equally as much.. LOL.
The Bud Man has to have all the attention in the world!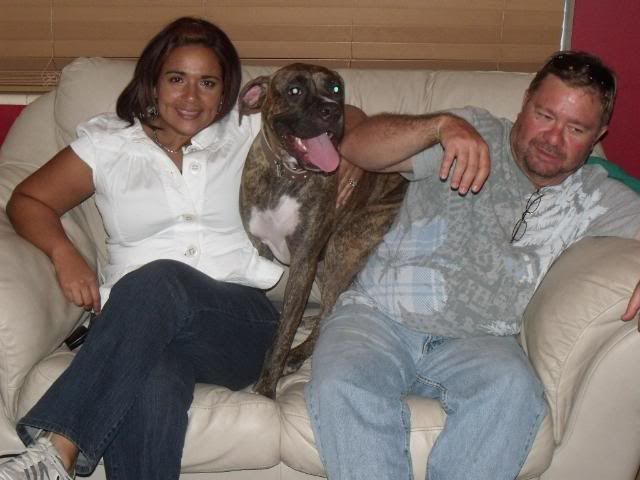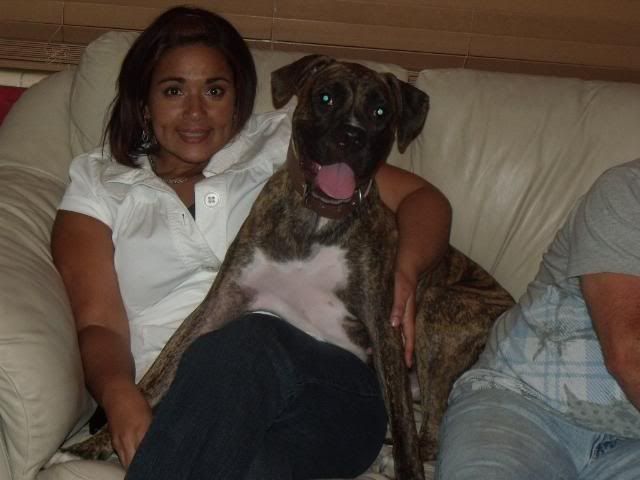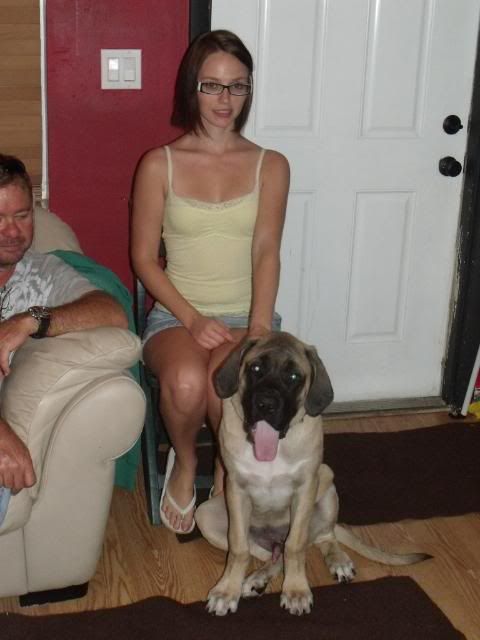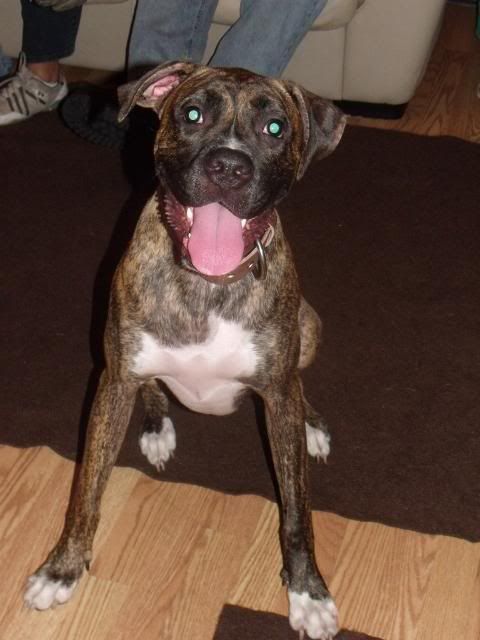 And look what my mom did to my BIG!
Poor little boy.. he was NOT thrilled about having to wear this bandana, especially being pink!