Discussion Starter
·
#1
·
Hi Everyone. My puppy is not a puppy anymore, but sure still acts like one. Brown grew up to be a loving and very relaxed dog! He does a lot of "speaking" honestly I've heard him make so many different noises, from a whine to the sound a monkey would make. and I kid you not, the "gah" sound.
In any case. I am not 100% sure on what his breed is. I adopted him when he was about 5 months old. He is now 3 years old.
He looks very very much like an american bulldog as you will see. but he is only 47 lbs. My next guess was apbt and boxer mix. but the 47lbs still does not make sense. So Help me out. What I do know is that he is awesome, and strangers always comment on how good lookin' he is!
Here are some pictures. (yes his muzzle is really short, it's not the light or the angle)
1- Brown as a 5 month pup
2- Brown at about 1 years old
3- Brown at about 1 years old
4- Brown at about 1 years old, cracking me up
5- Brown at 1.5 years old
6- Brown at about 3 years old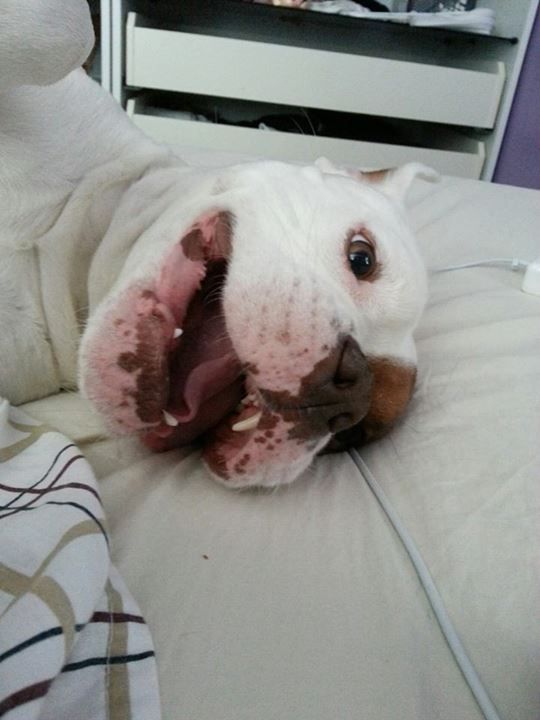 7- Brown at about 3 years old, side view of his face. craving some fish fillet
Thanks for checking these out, and suggesting what breed mix you think he may be! It really does not matter to me what breed it is, I just want to be able to answer people when they ask me with a better guess given your wonderful people's opinions!
Best,
Ed