So my best friend has been trying to find a good fit for her family for about 6 months. When she was looking this poor pup fell into her lap but actually went back to the original owner, who moved to a new place and was able to take him. Thank goodness the middle man was out of the equation. Here is that back story:
http://www.gopitbull.com/health-nutrition/42265-friends-new-puppy-need-help.html
ANYWAY!!!!! They finally found a great fit for their family, a beautiful rescued, spayed 3 month old name Brownie. We wanted to introduce Mel to her slowly so there would not be any problems since we all hang out so much. It went great. Mel did try to hump, which he has not done since his last girlfriend, preneuter. Trying to dominate at its finest, bad pup. They did not play just sniffing and a nice walk up the street. It went great. Mel kept looking back to wait for her to catch up to us. It was super cute. He taught her how to whine and how to bark. Hopefully he will teach her manners as well
Here is Brownie, shelter said she is pure, but we all know the drill. She is a great bull dog and we all love her even if she isn't. and to me, her legs look super long but who knows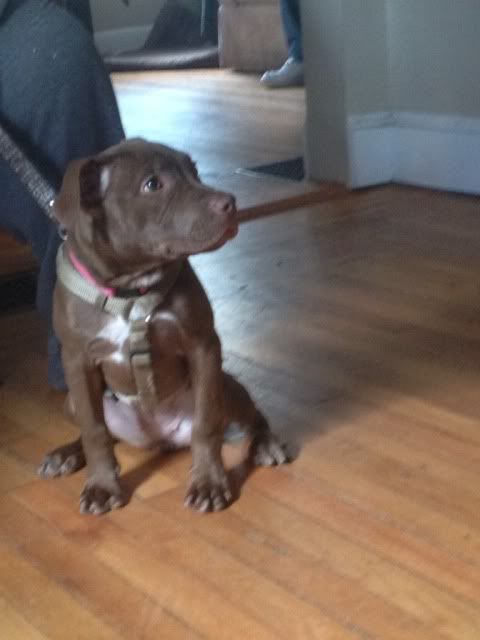 Kinda close to my treadmill room, ma...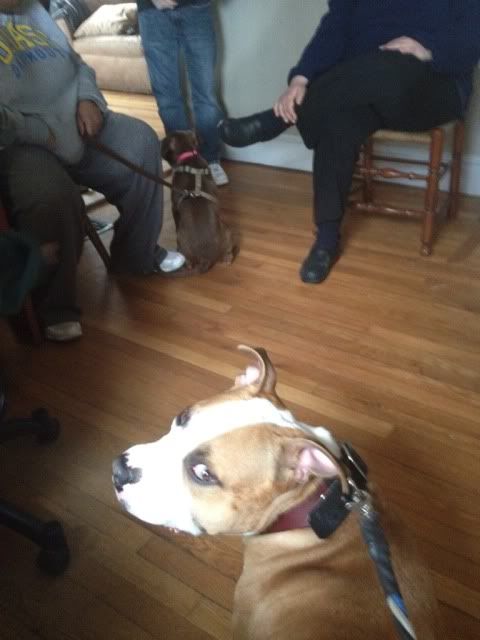 such great pups!!