Discussion Starter
·
#1
·
I was cleaning up around the house, and found an old, deflated basketball under our porch, and Bullet decided it was his. lol. I wish I could have captured all the goofy faces he was making at me, playing keep-away and just being his normal, dorky self. I was taking pics with my phone, so couldn't capture any action shots, but he was so excited over this darn ball, I've never seen him be as much of a dope as he was last night! lol I'm surprised the thing held up the way it did, he played with it for a good hour until I had to make him come inside beacuse it was getting cold. Anyway, here's the good pics I was able to get. Enjoy!
Waiting for me to throw it again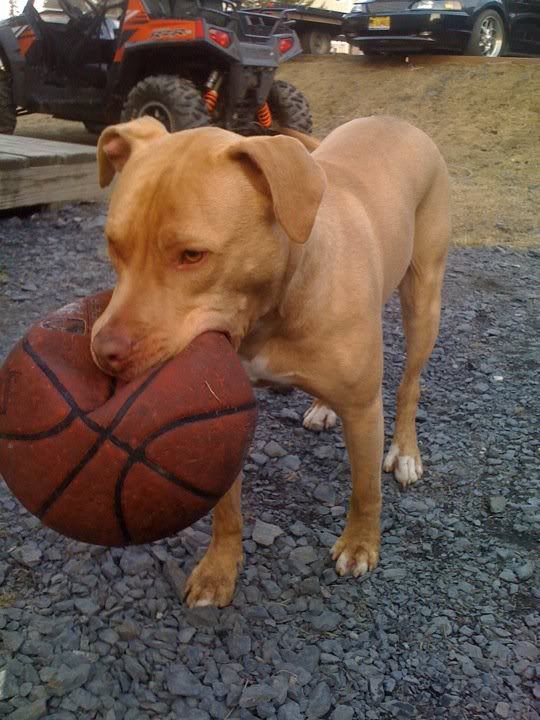 Come on, throw it pleeeeeazze??
Nom nom nom!
Take it from me, I dare ya!
And taking a break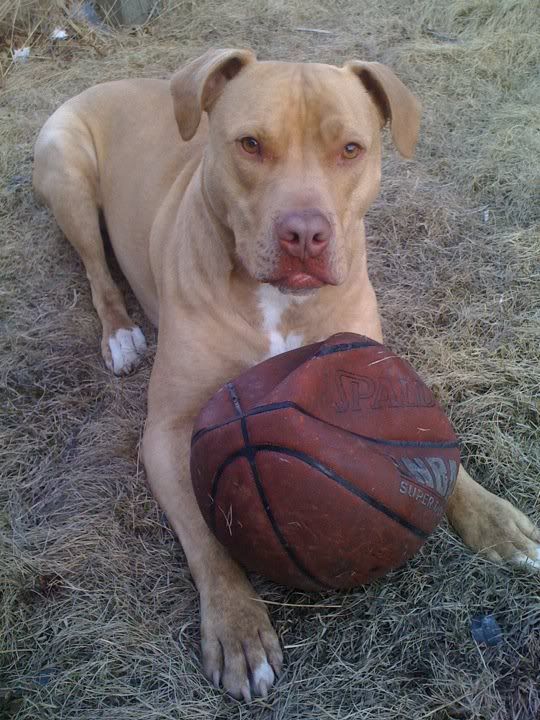 Thanks for looking!