Discussion Starter
·
#1
·
as most of you know I have been anticipating a litter from a breeding with bunny and kannon (planned for 3 years)
bunny was due sunday, was showing a few signs but didnt give birth that day... monday at 4am she woke me up to take her outside to potty, she looked very uncomfortable, I knew she was going to be having them soon.
at 6 am I took her to potty again, within a half an hour she started to push.
I was getting a little nervous when I didnt see a pup come out within an hour... soon after I got nervous some fluid come out and it was a little greenish tinge to it. I knew this was a warning sign. so by 8:30 I was on the phone with my work (a vet) and I had rushed bunny to the vet!
the doc examined bunny, he said there was a pup that was out of his sack.
he gave bunny a couple shots to help her contract some more. within half an hour still no pup
the doc and the vet tech and myself layed bunny on her side and began encouraging her pushing while the doc reached up her birth canal to grab the puppy.
the puppy ended up being a breach, out of his sack, cord wrapped around him, and also every time bunny pushed he would crawl back down! lol.
so by the time the doc got the puppy to the pelvis the pup was poking out his elbows trying real hard to stay in! LOL.
it was VERY hard, the doc got some forceps and grabbed the pup and got him down further. when he finally popped out he had a string of mucus hangin off his muzzle the size of his head! im surprised he survived being that long out of his sack. (he is a buckskin)
the doc gave the lil boy some oxygen to perk him up.
soon after I noticed some greenish fluid again from bunny.
and not long after with about 3 or 4 pushes bunnys second pup was born! it was a black female, she was out of her sack as well, but she was coming out the right way, she was nice and perky and started nursing right away.
and then the last pup was born, she was the only one in her sack lol.
she is a buckskin too. like her daddy
the first night with the pups was fun, I got woke up a few times in the middle of the night by bunny crying because one of her pups ventured out of her whelping crate! these pups are very strong already, the pup ended up near my bathroom about 15 feet from her crate! no more excape attempts yet,.. so far lol. I have put a wooden board up.
im very happy with how things ended up! all the pups lived and momma is doing great!
here are some pics I have taken on monday and today! i hope you enjoy.
and it looks like ill be keeping the whole litter! you all will be watching them grow up
here is the little trouble maker... my buckskin male that caused all the problems lol.
hes sort of a dark redish buckskin.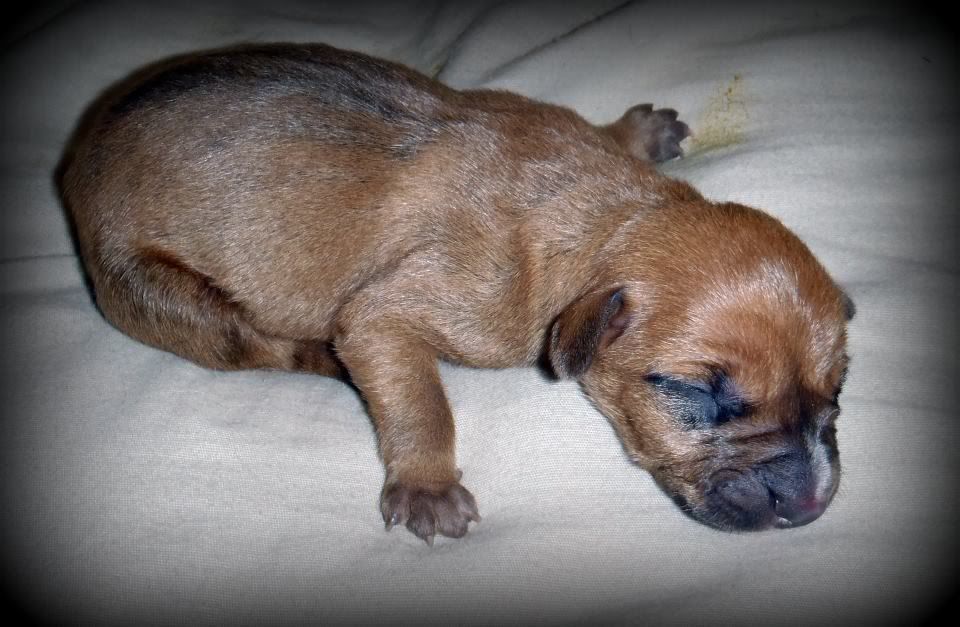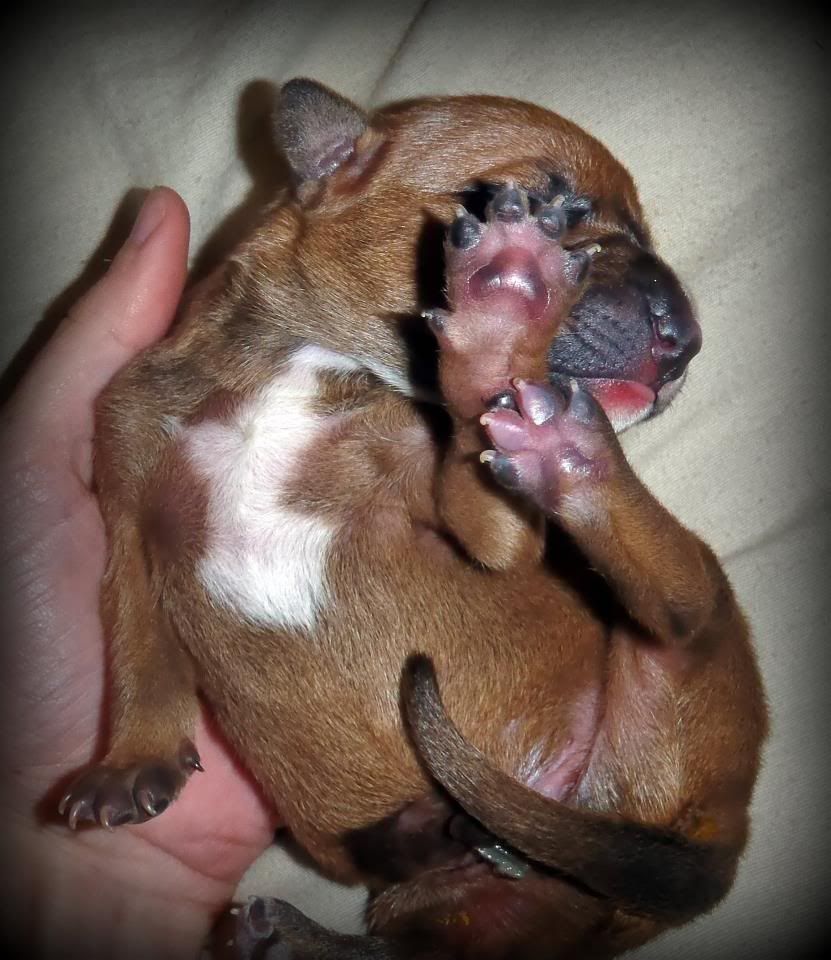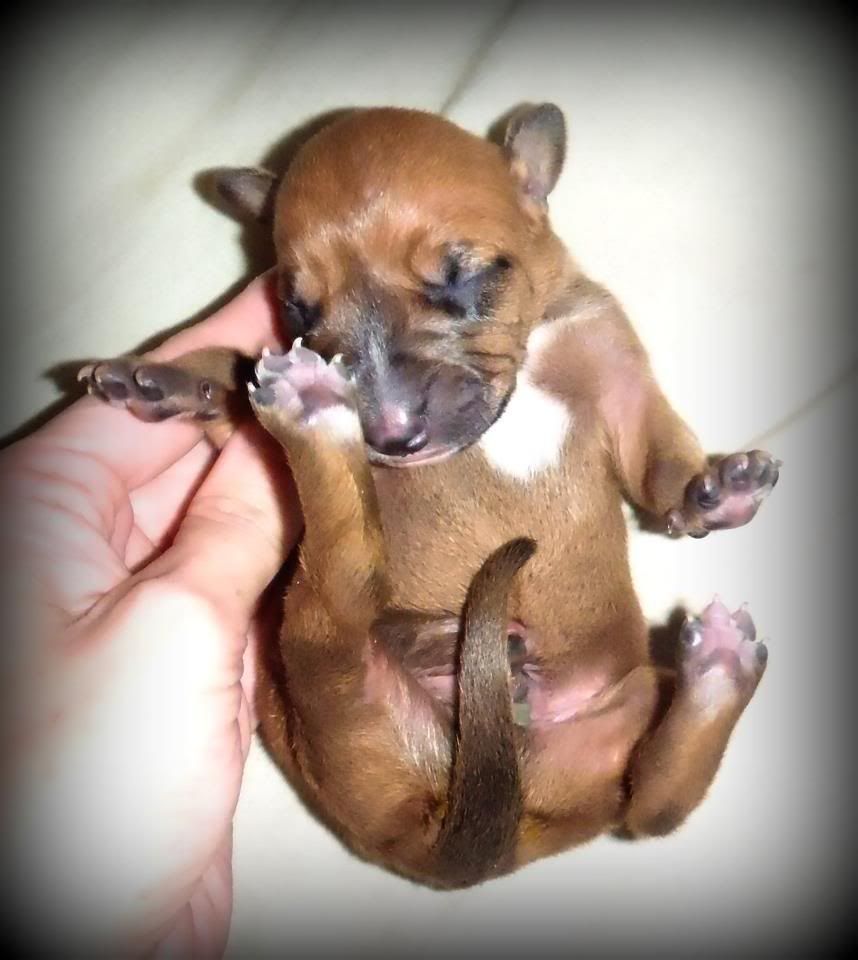 here is the second born, the black female, she is the runt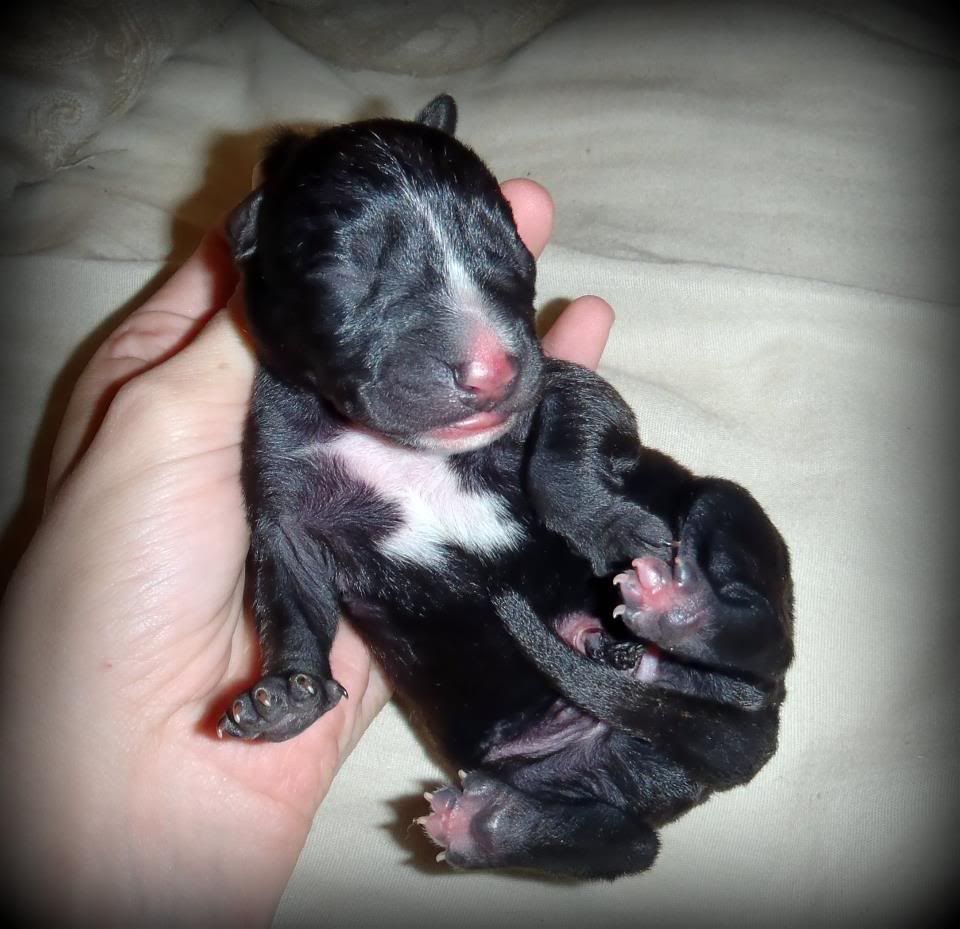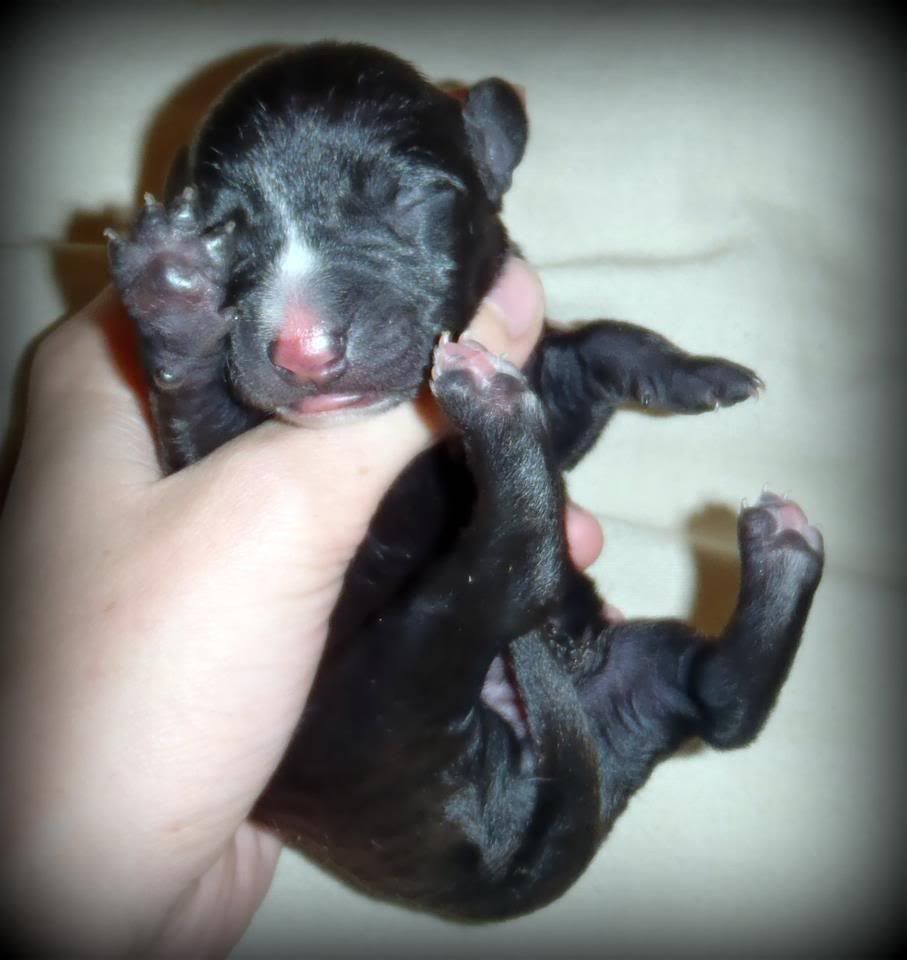 and the last born was the buckskin female, she is just a little smaller then her brother, with a bit more dark on her face and a little less red.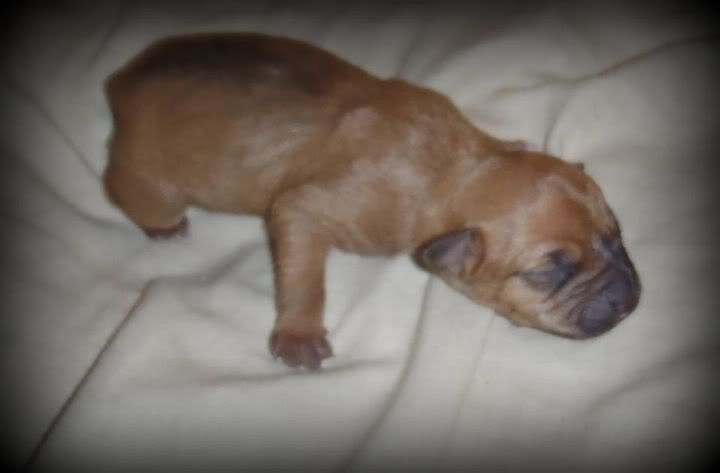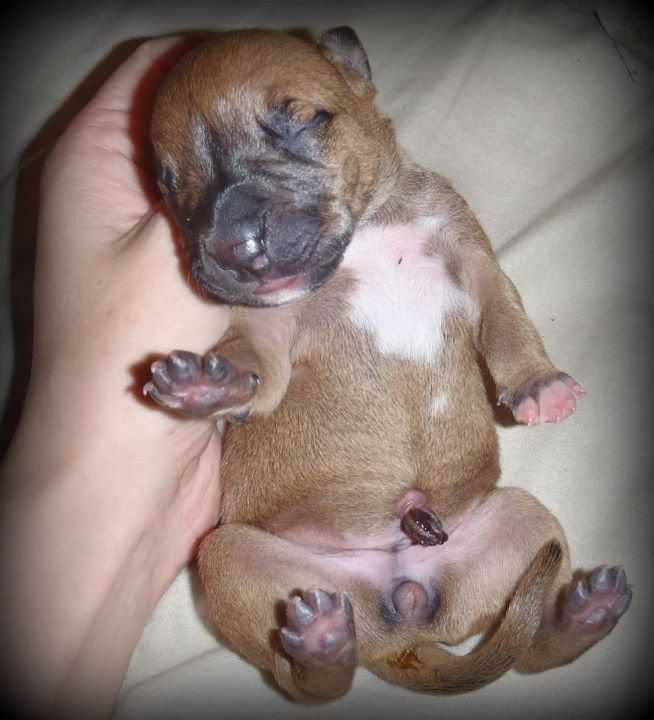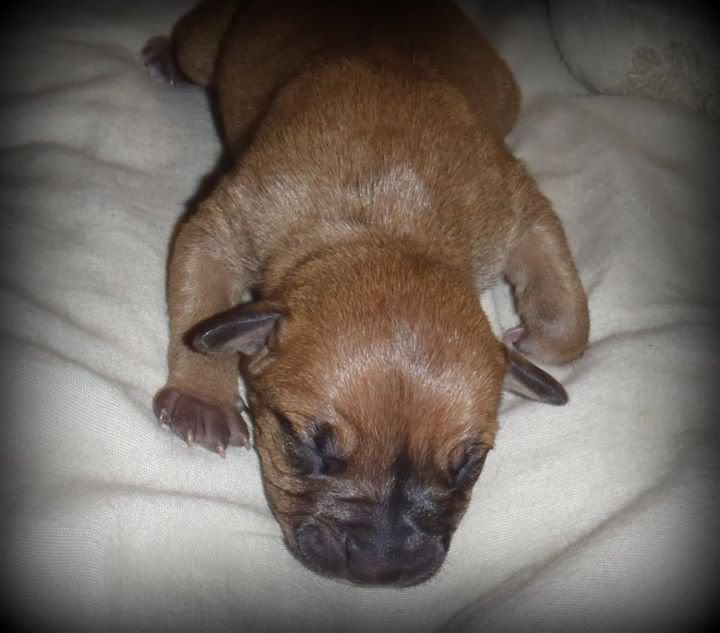 and heres some group shots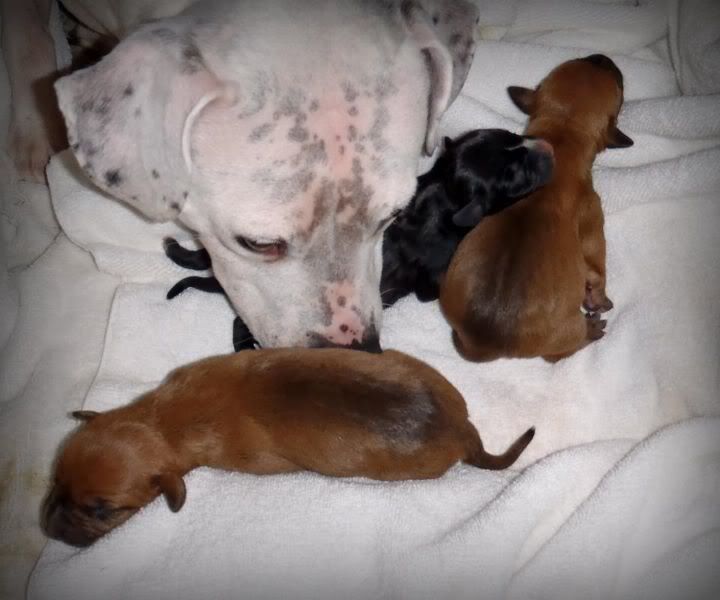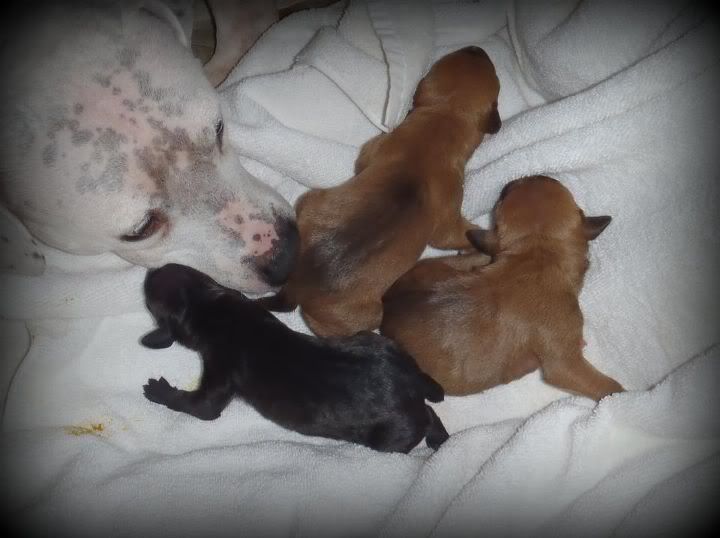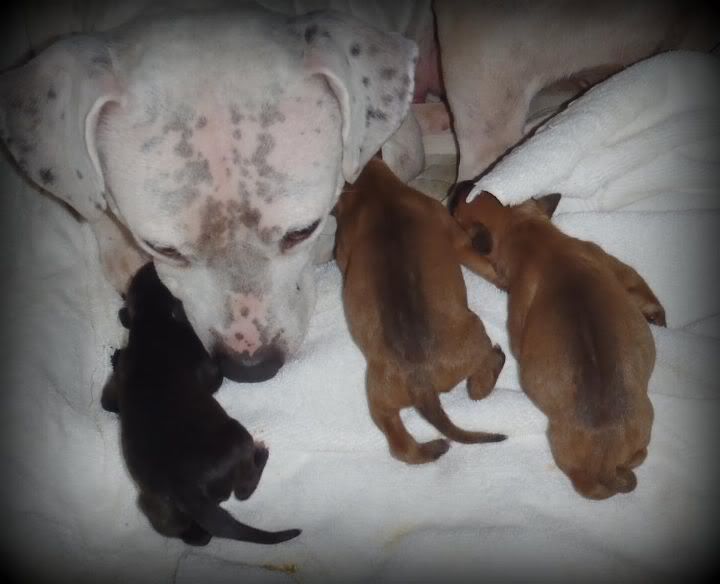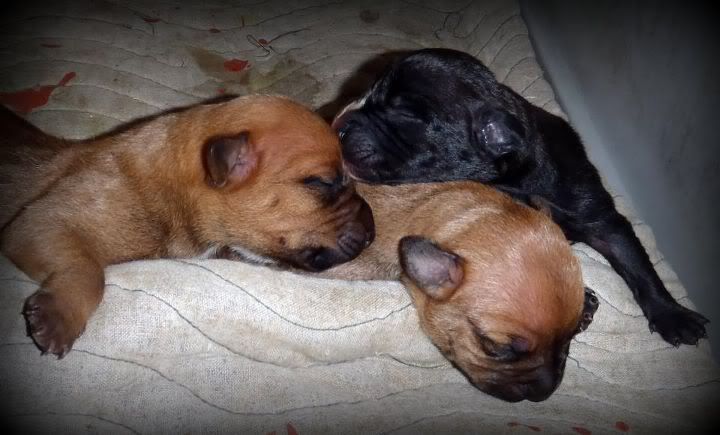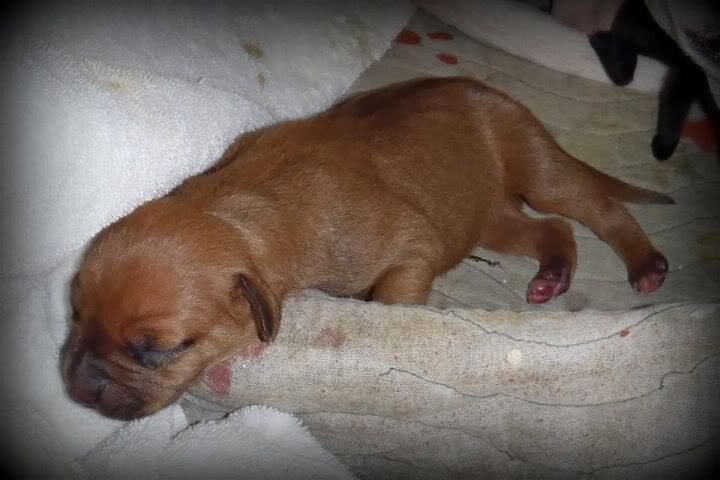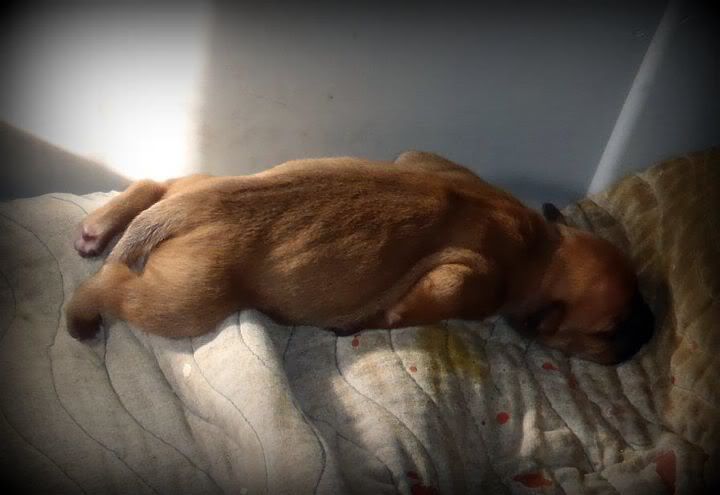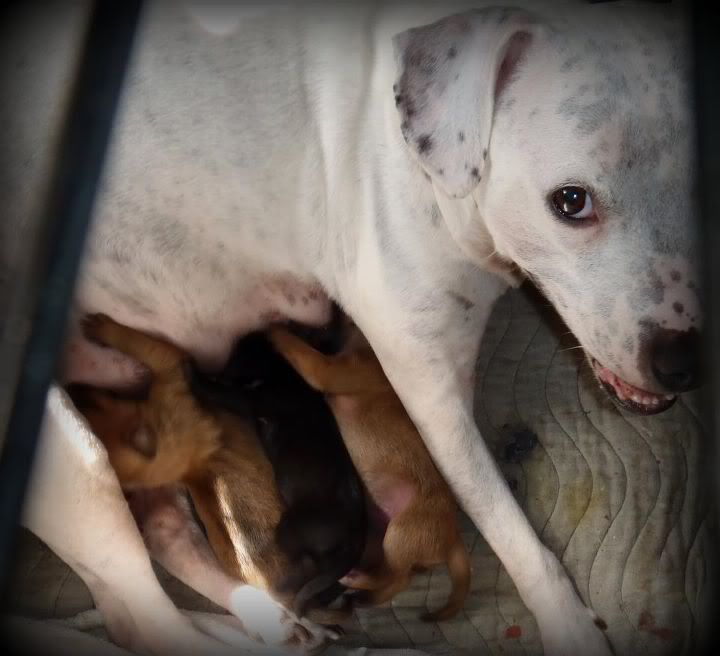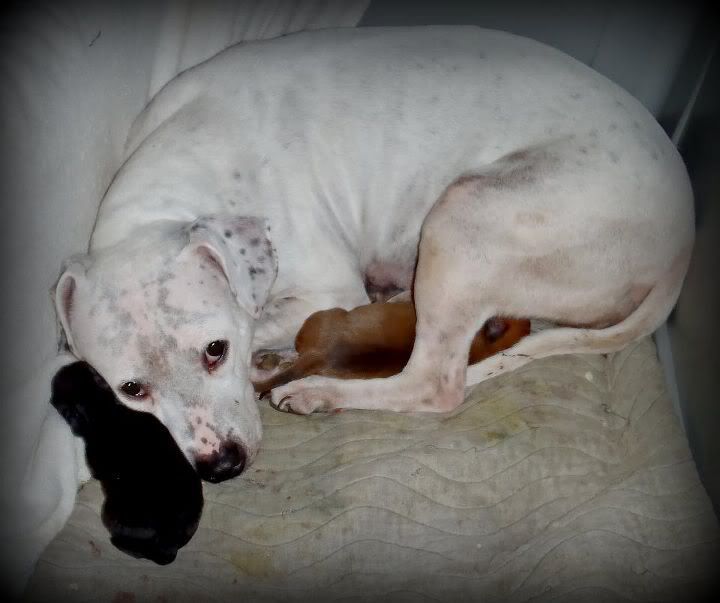 :roll: