Say a huge company is told they are paying for ad space on a website known for wanting to ban or restrict "targeted" dogs and that advocates for Breed Specific Legislation world wide releases a statement and decides to stay neutral in the argument. For me, its not a debate that you can remain impartial to. You either think dogs should be banned by appearance alone and not their behavior or you do not.
Whats your take on their reply? Good answer or tap dancing the issue? Can companies remain neutral about such an important issue and you not care one way or the other? Many people who own targeted breeds feed their dogs blue buffalo and are essentially helping to support advertising on a webpage that is for banning their dogs.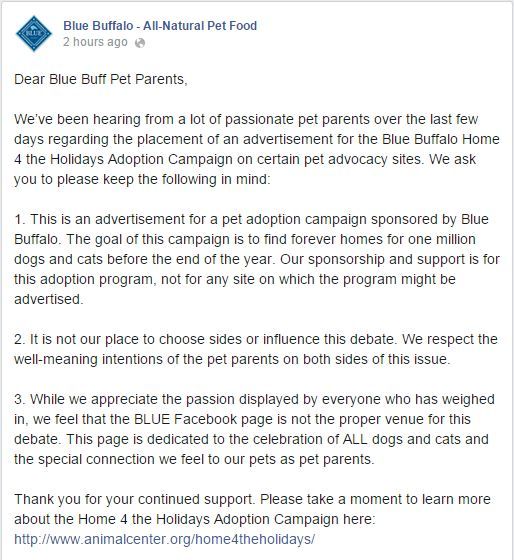 How can anyone claim killing or restricting 20+ breeds of dogs be from well-meaning people? your thoughts?
.