Discussion Starter
·
#1
·
...that breeds red/rednose APBTs that are registered that look similar to this boy: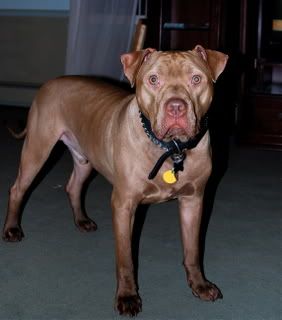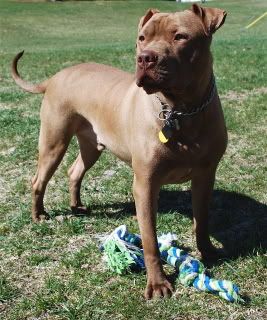 Or this one:
I am having a hard time finding a UKC registered one that isn't overly game-type or overly bully. And I want it to be a 'thicker' APBT, vs a Caragan-type dog. I see dogs pretty similar to these boys on CL in Detroit/Flint, MI areas here and there, so I am wondering if this is a specific line being bred on. I don't know what it is though, and was hoping some of you may have a better idea.
I lost my boy very suddenly and still miss him. He was a rescue from Detroit, so was neutered and unpapered, and I am hoping to one day find a papered version of him -- in looks, anyways.
Is there anything similar that any of you are aware of out there?
Sorry if this is a silly request. It's hard moving on without him. I am trying/hoping to find a responsible breeder for the future if there is one.
Thanks!