Discussion Starter
•
#1
•
Just thought I'd throw out a warning here.
I bought these for my dogs. They're made with real duck meat. However the pieces get easily caught in your dogs mouth and throat!
I just had to reach my hand down Bruno's throat and take out a lodged piece.
It was pretty scary. So just be careful if you buy these. Break them up into smaller pieces or something.
MODS if this should go in Health and Nutrition let me know.
EDIT: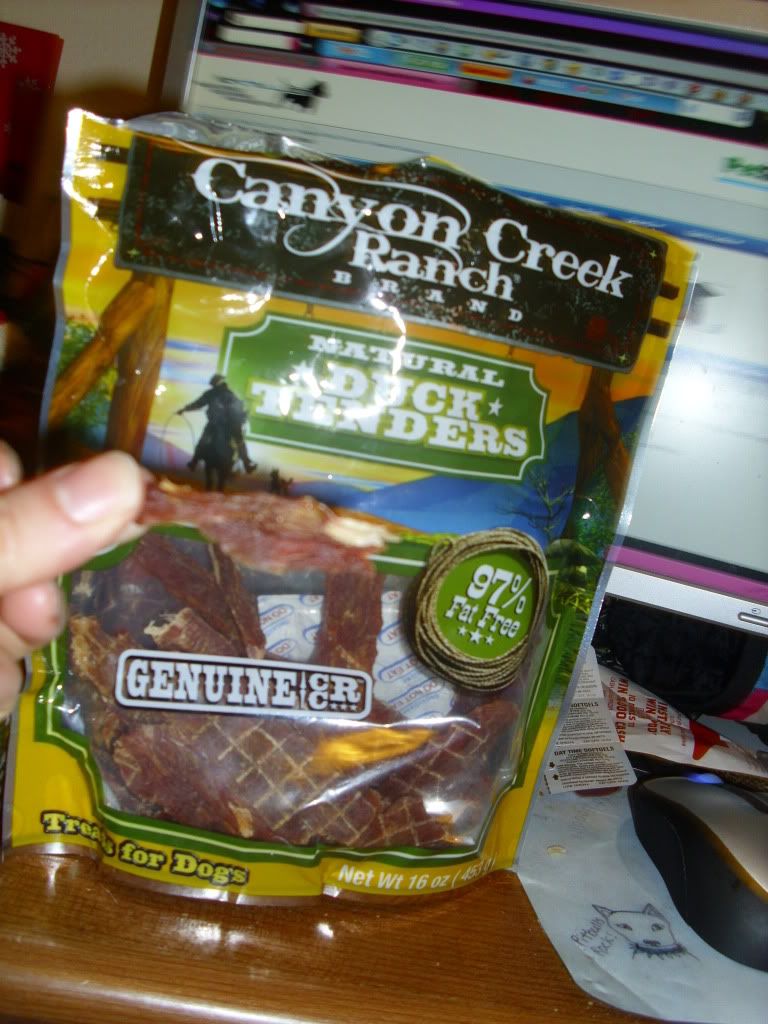 This is the piece that was caught in his throat. It lodged it's self vertically. The piece I had given him was larger,but this piece came off when he was chewing it.