Since Cap'n is the most photogenic little bastard I decided to make him a post so everybody could watch him grow. I'm super happy with him so far. I hope he grows into what I want him to be!!
Here's the first pic of him I saw. He's the big headed little shit on the left lol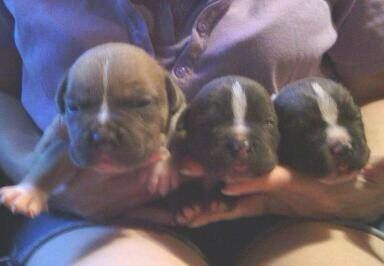 Watching tv with his momma. He LOVES tv.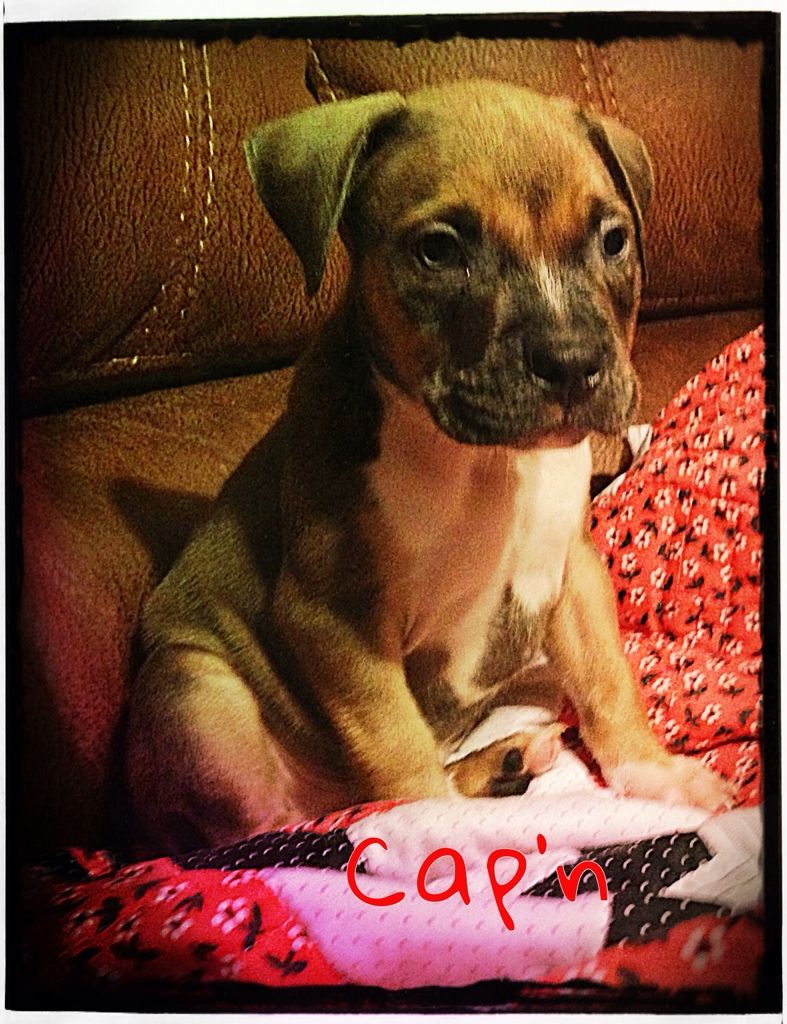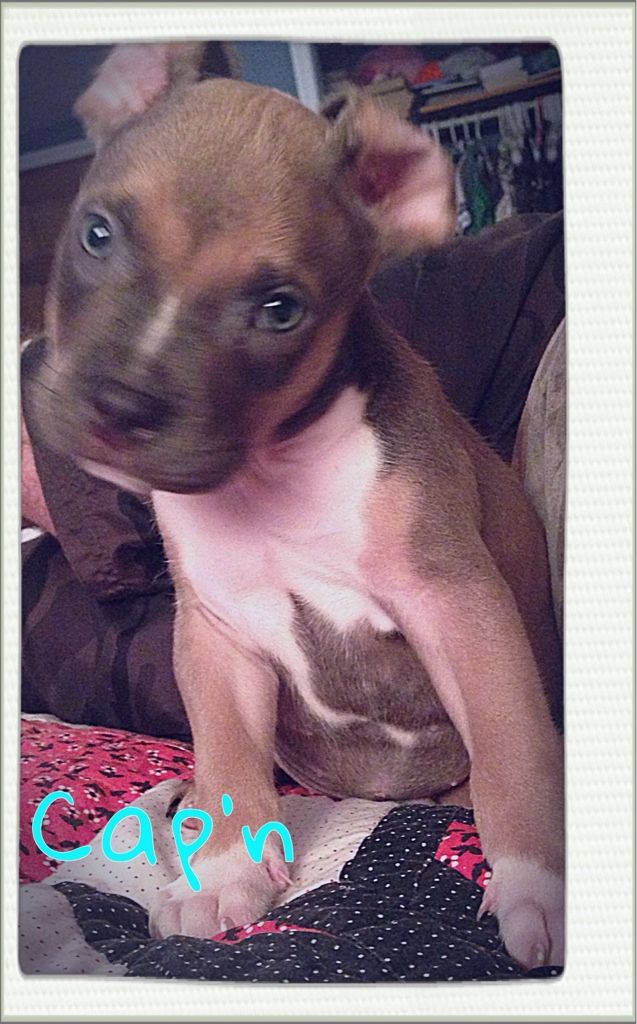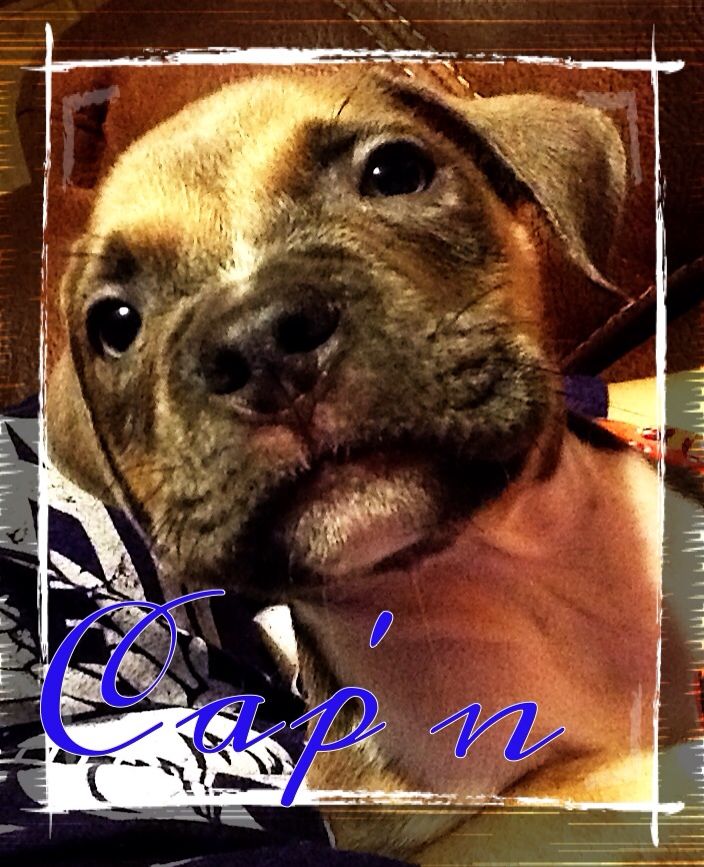 I love this pic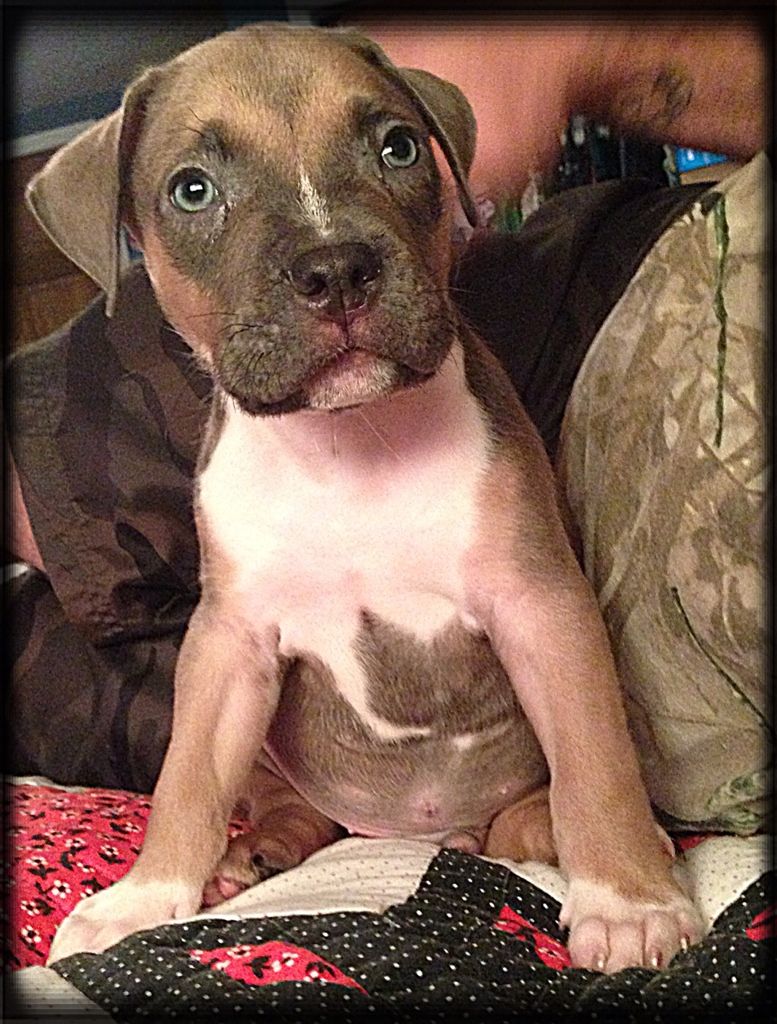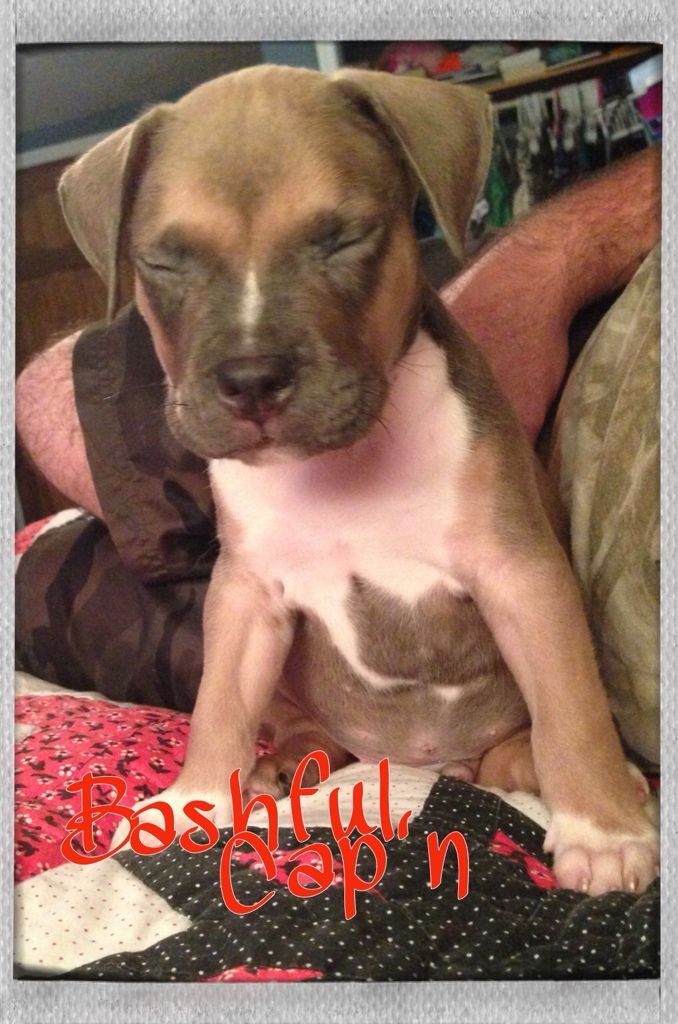 Sleeping in the truck.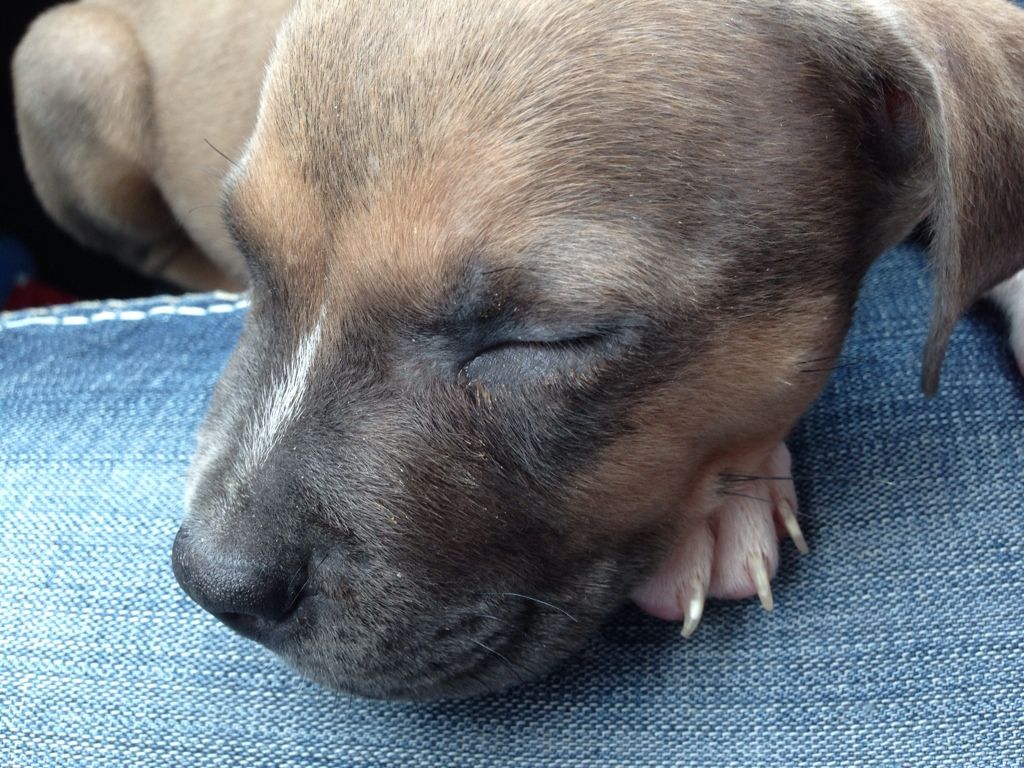 Watching Harry Potter with me lol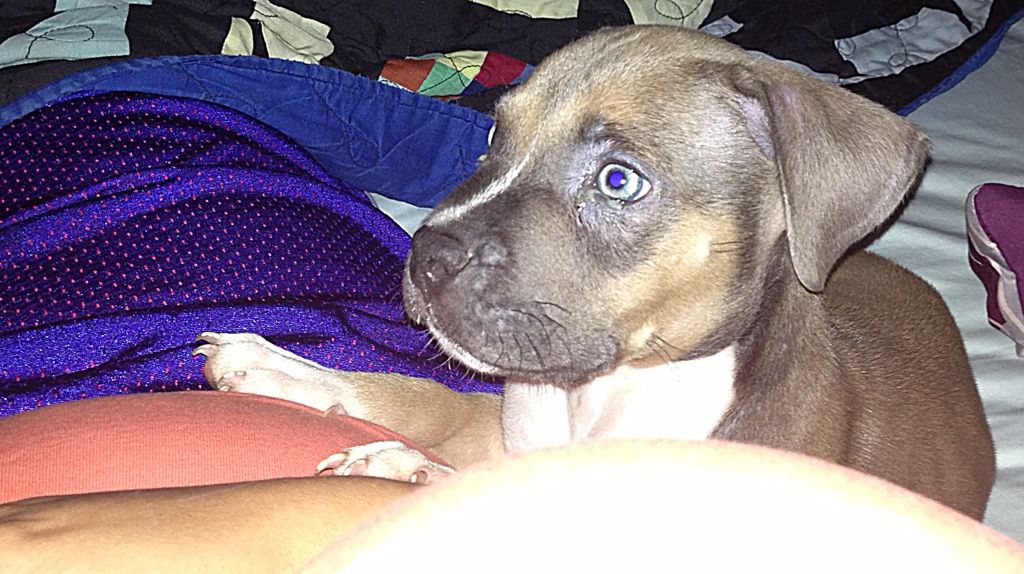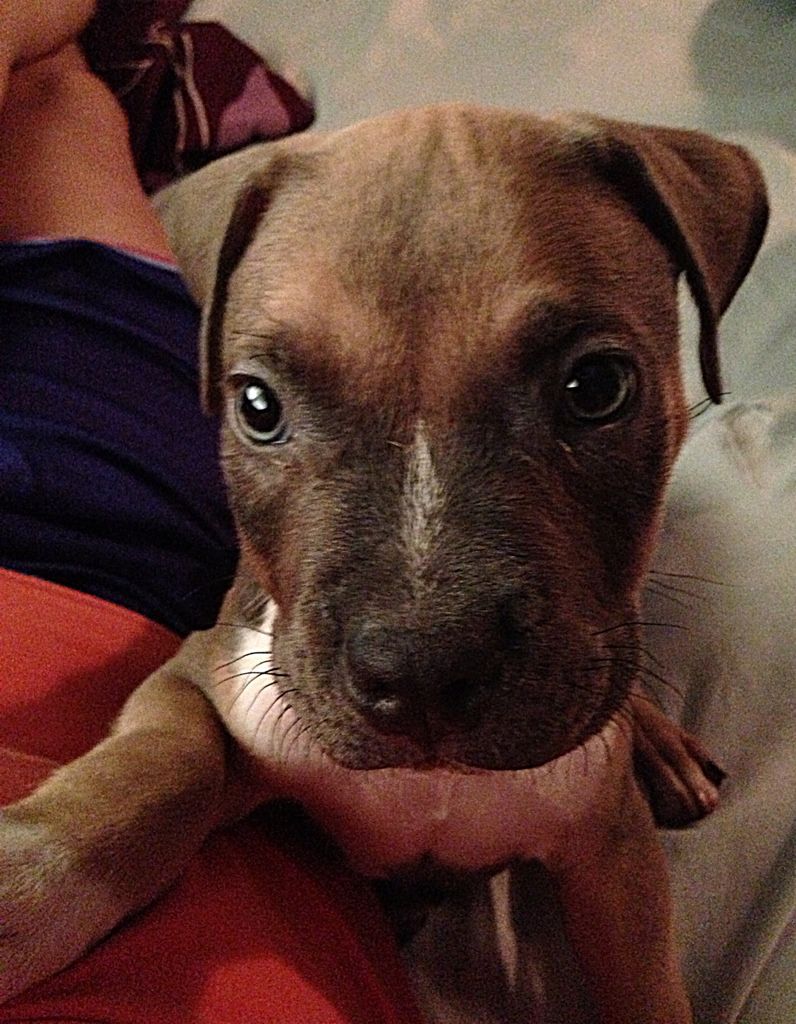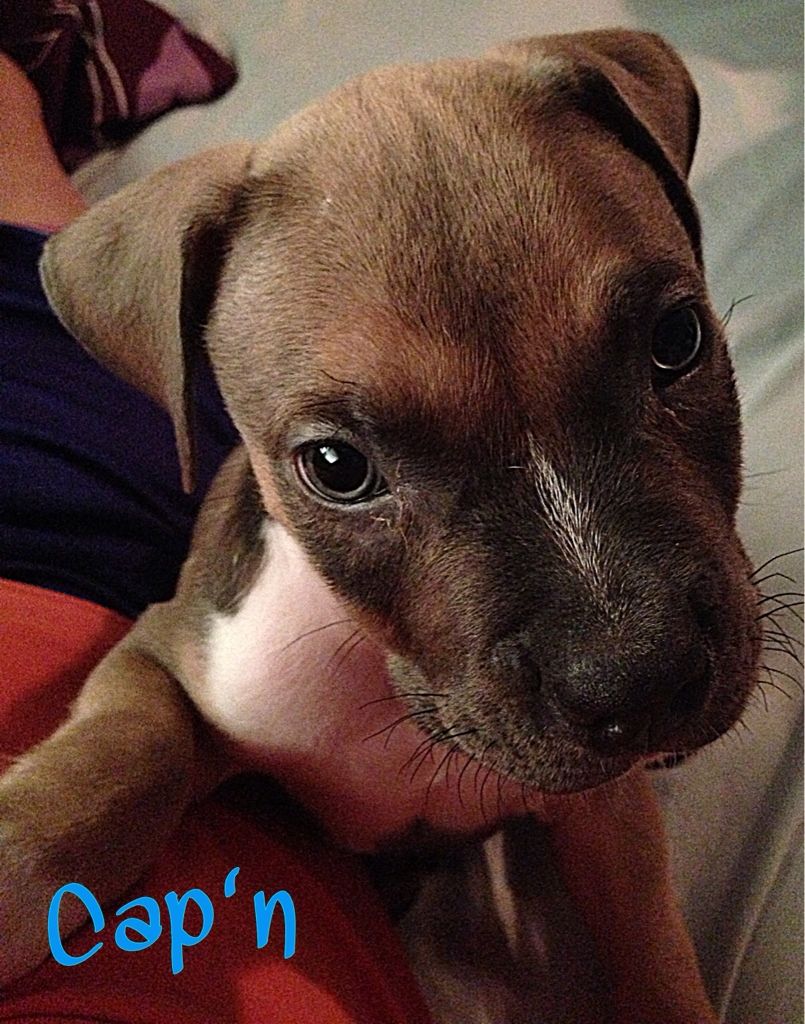 Roy says he's a boob man LOL.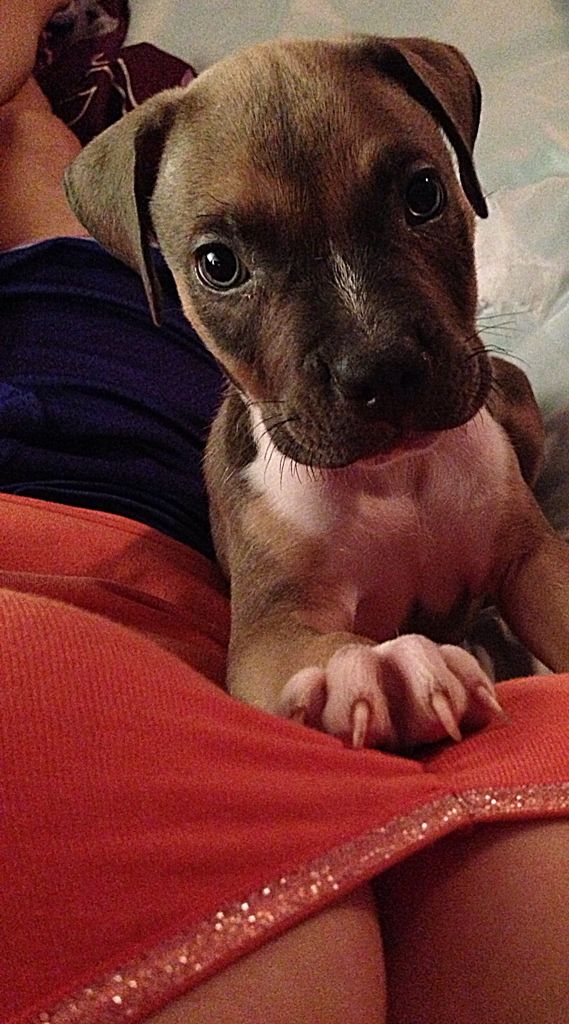 Sent from Petguide.com Free App