Ok so has any one else ever heard of santas evil brother Krampusnatch?
Legend has it that he rides around with santa and instead of handing out toys to good boys and girls he torments naughty ones. so all you bad boys and girls be on the look out for krampus this year. lol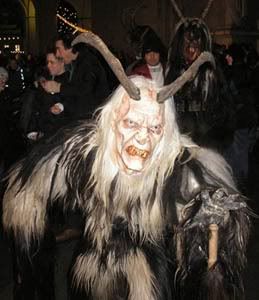 so remember boys and girls there is still time to be good and not have to have a run in with Krampus.