So I went down to SOCAL to meet and bring home Scorch. Well I was very happy with him, he is not quite the size you would expect from his pictures... Still a big solid guy though lol. He is very well mannered and went with me like he had known me forever. I had been up for 38 hours ( and drove most of the trip) so when I got home I was sooo tired. We got home at 3 am I took him with me to bed and he cuddled right next to me and slept away until noodle work at about 7am.
Noodle wakes up and start to softly cry (tired waking cry) and before either Jeremy or I have the chance to move, scorch has slid over me to the baby and was gently licking the side of her face. Being as she so loves dogs it was a great way for him to introduce himself lol. I then proceeded to sleep the day away with Scorch right by my side, other than when Jeremy came and stole him to go out and potty.
A huge huge thank you to Kienan or giving me this awesome guy!
UWP 'PR' NC-STYLES BRINGIN THE HEAT CGC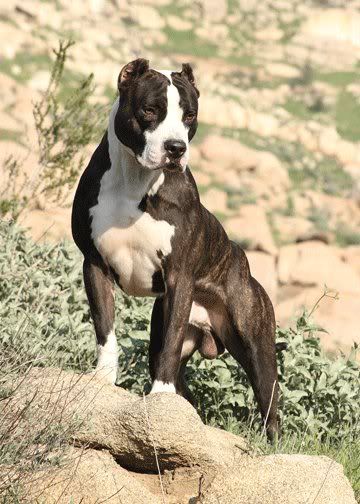 Pedigree
Viewing Pedigree Details for NC-STYLE''S BRINGING THE HEAT - Bully Breed Resource
I didn't get pictures of him on the trip, but these are from this evening after I got up and took him out to play and see his new house.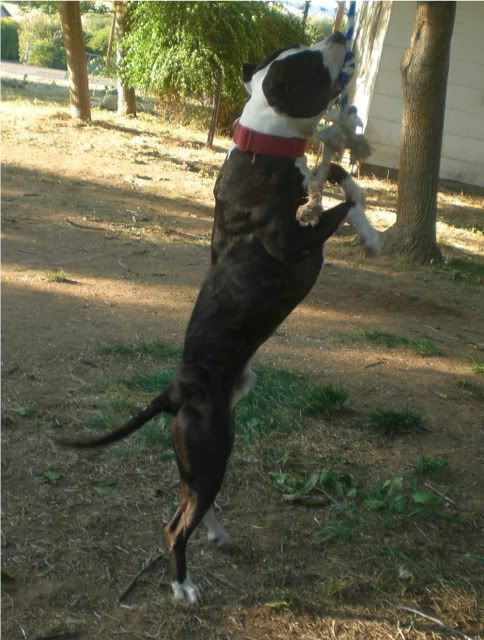 You can see him in the middle to the right . The Chihuahuas run around the inside of the kennels and the big dogs run around the outside giving everyone a fun run lol.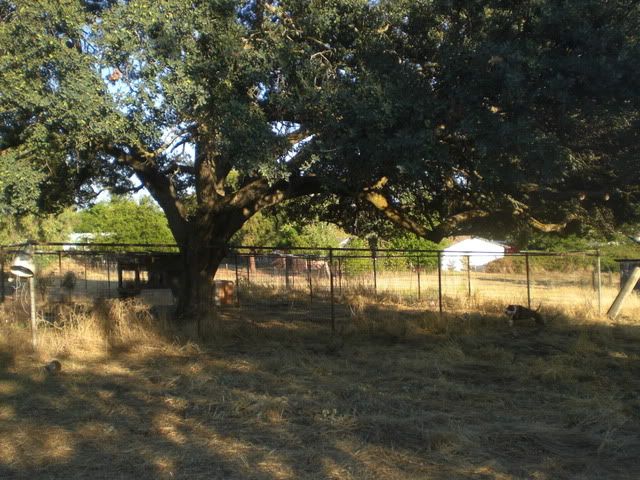 "Swimming" in the water bucket after a good 40 min run
So on the way home from picking up Scorch we went to got meet Clint and his dogs Daisy, Dre and Diesel. All 3 were very nice well mannered and friendly dogs! It was great to see dogs in such nice condition
Daisy is gorgeous and sweet as could be, and Diesel is spring pole crazy lmao. Dre is a great looking cool guy as well.
Dre do his thang lol He is very bonded with this toy.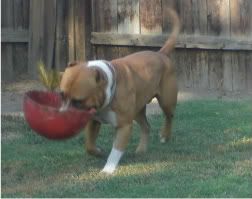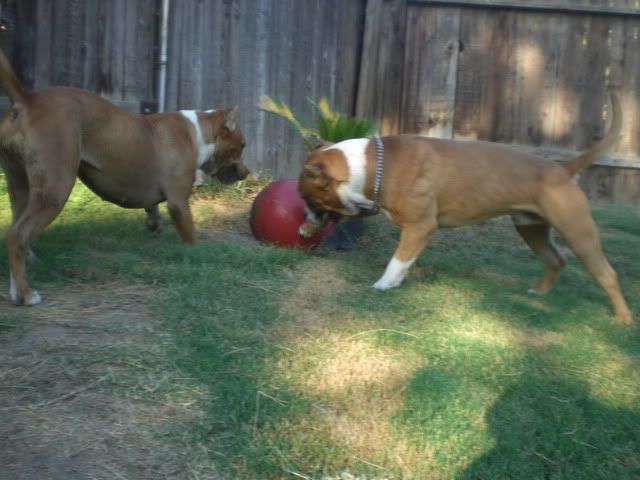 Sweet and beautiful Miss Daisy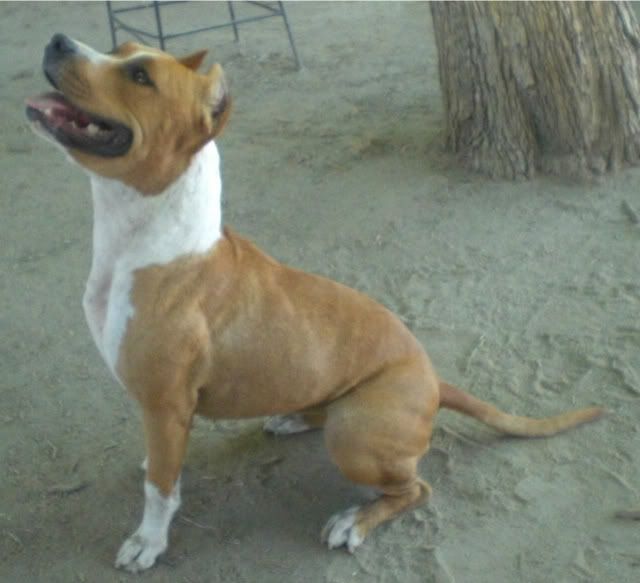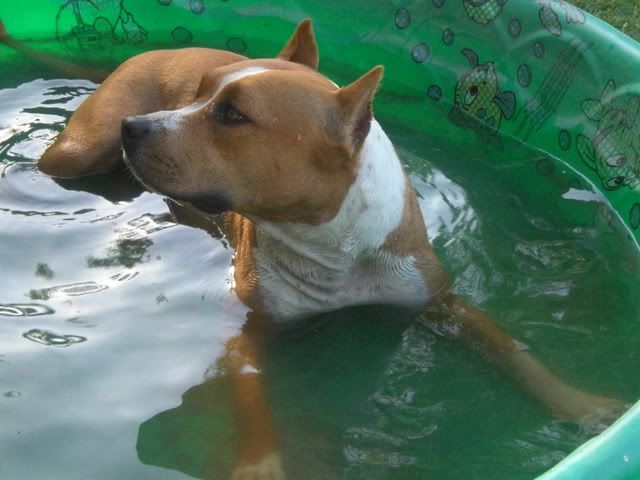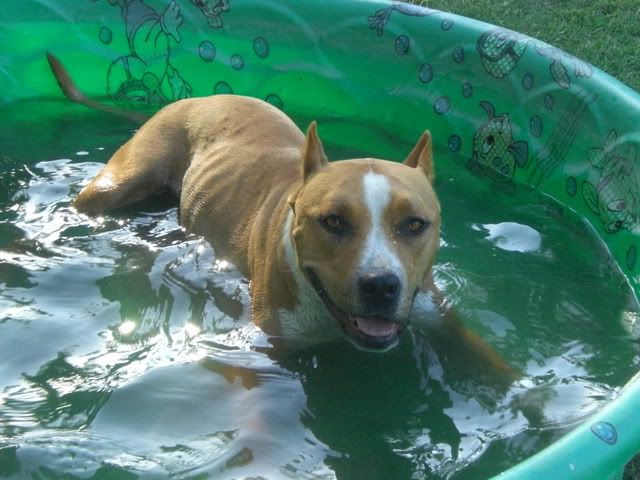 Diesel has spring pole drive like mad! It got put up and he ran up and tree and stole it back while Clints back was turned lol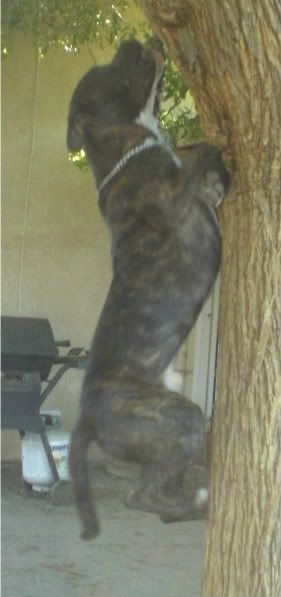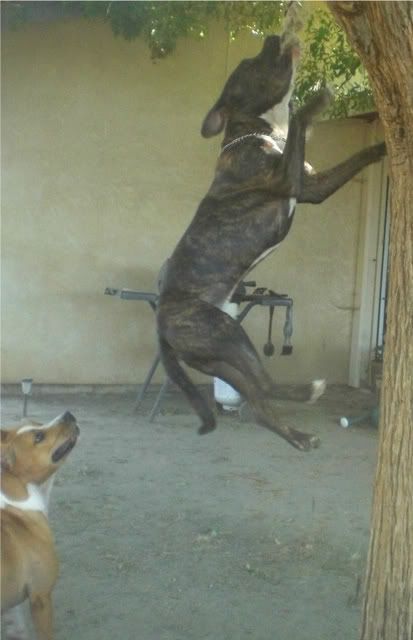 He then pried off again lmao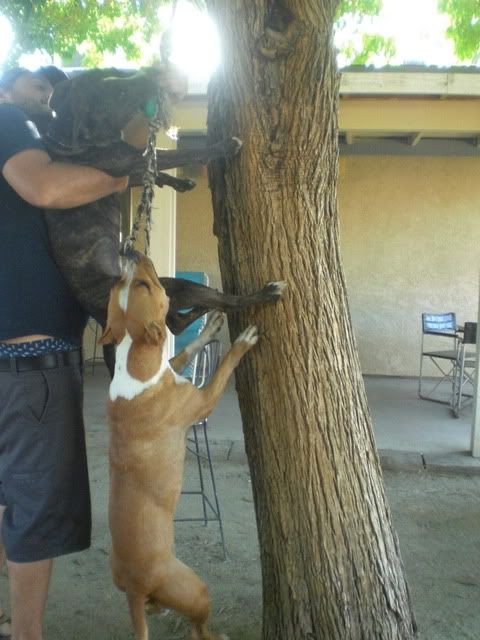 And sat like a good boy and waited patiently for the time to strike again lol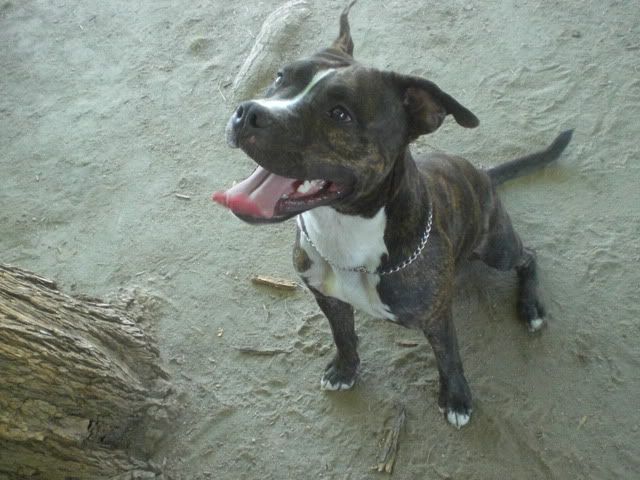 Lastly a couple attempts at pictures with Xena who came on the trip to get Scorch, as she saw me loading the van and was not being left behind.