Discussion Starter
·
#1
·
So much has happened in such a short time, it's odd to think he's 3 already. He's turned out to be more than I could ever ask for in a dog. Eager, versatile, confident, so much more, and gosh is he fun to train. He always ends up being the test dog when we do/try something new, and he has no quarrels with it at all. Always tries even when he hates it.
Gah, I feel that is so meager for Dakota but I'm at a loss for words! Other than I love every inch of him, even the freckles on the side of his head. I even have a particular fondness for his "Let's do something! I'm bored" antics.
We went to the field by our house, to the park, he had a lot of fun but the heat started getting to him so we had to cut it short. Now he's crashed on the floor.
But before we left home he got his birthday present from the local Barkery. A "pupcake" and some bacon cookies. (he was supposed to get a turkey neck too but they were out)
A little recap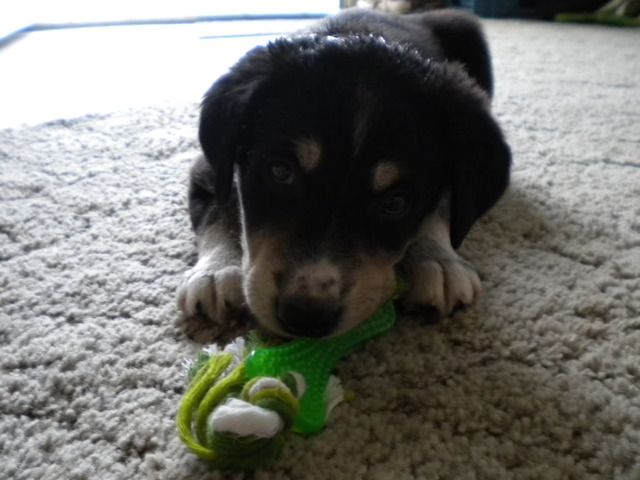 Still under a year, I'd say 10 months old here, maybe 8.
About 1 year old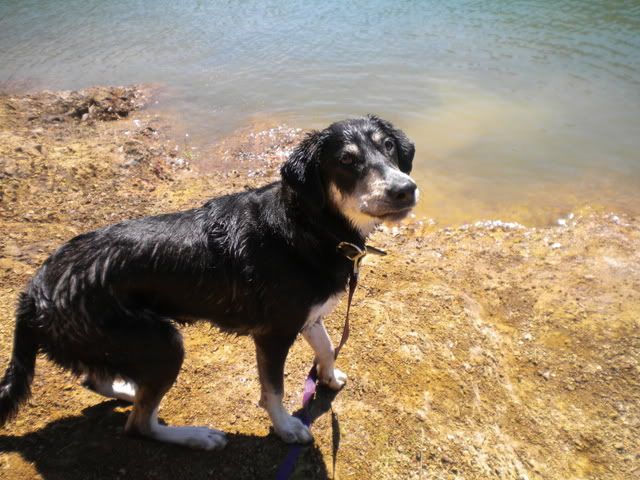 And oh muh goodness awkward stage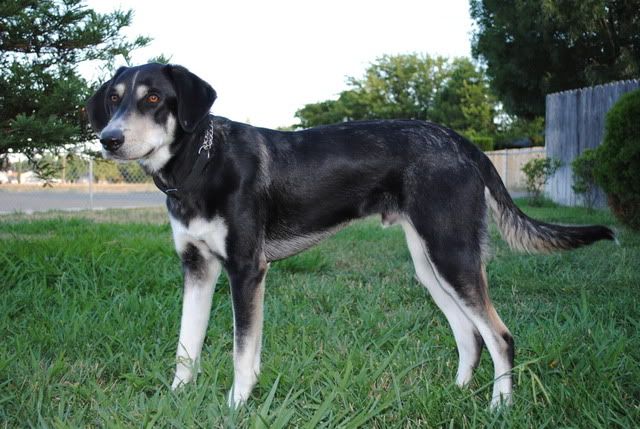 Getting better, about 1 3/4ish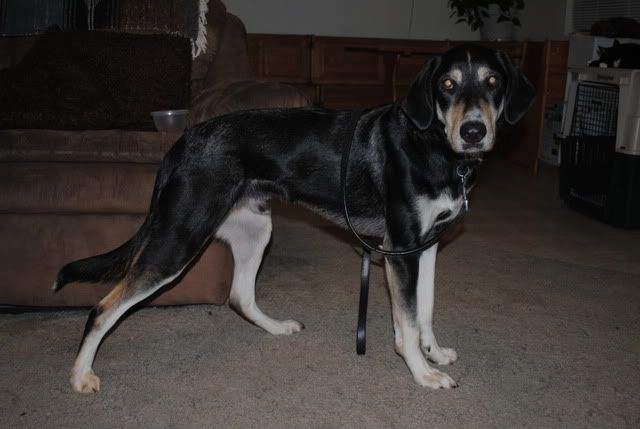 Around 2
And recent
From today
The cupcake
Mom! Enough with the pictures, sing your song so I can eat this thing.
He actually has a head now! It used to just be a twig engulfed by two ears.
He found a baby bird that fell from the nest, but it wasn't alive.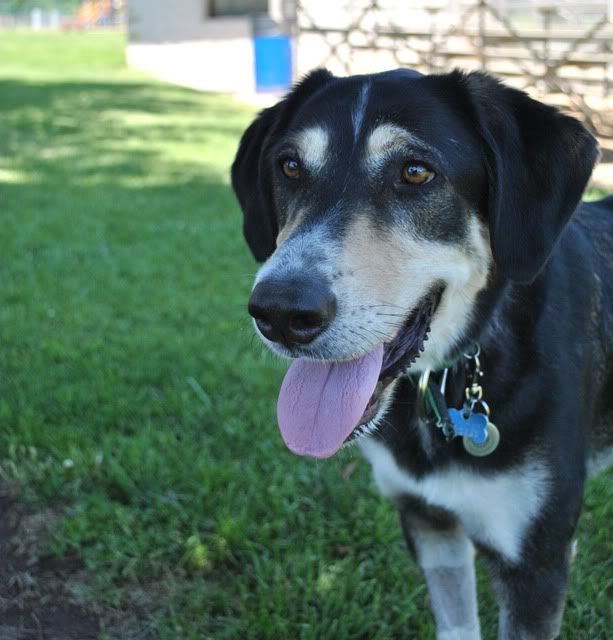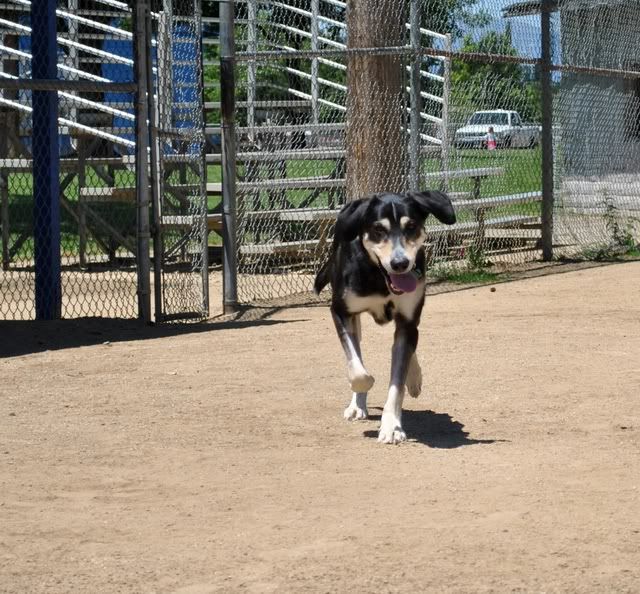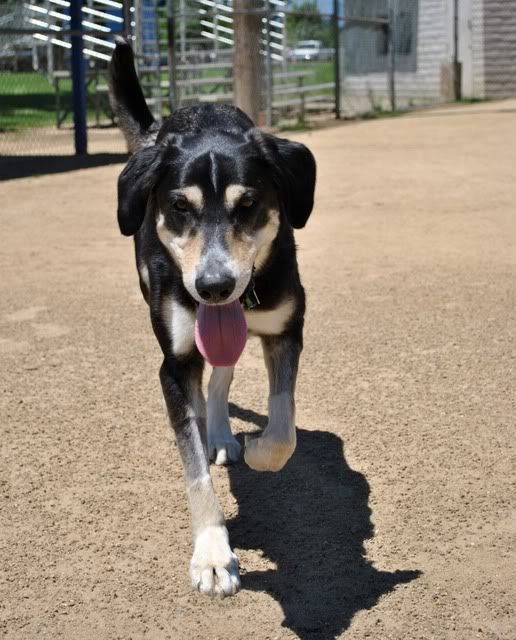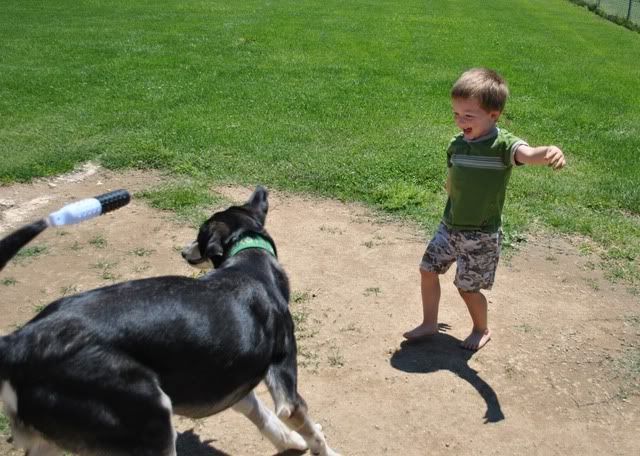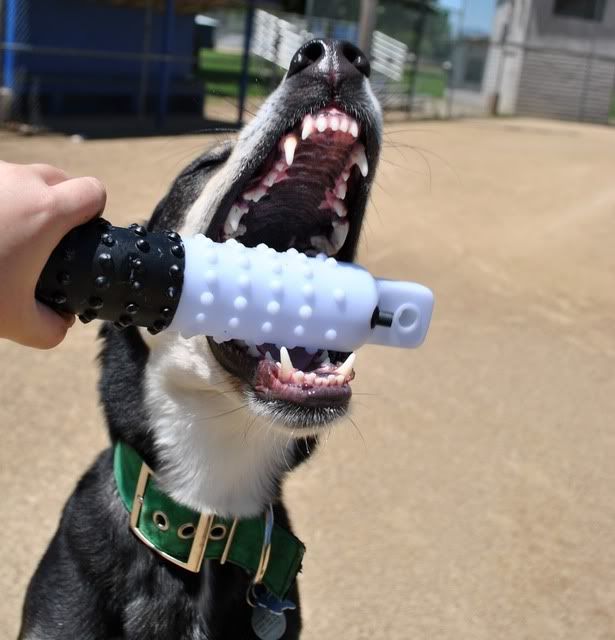 Sorry for the overkill :x