This is my female, SBT, Roxy.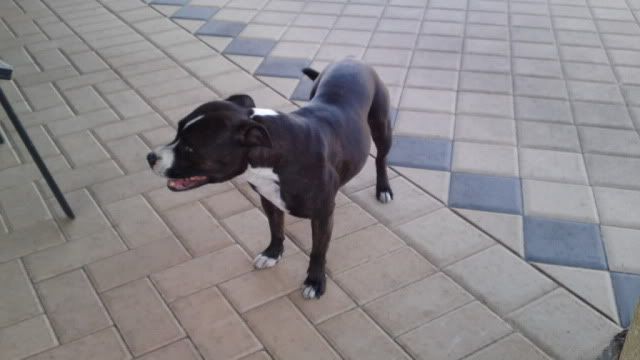 And this is the big boy, Nitro.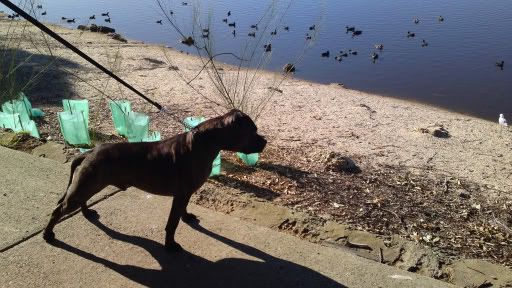 Nitro is actually oversize for the standard at about 18.5" tall (standard for males was revised down to 16" in the '50s) and around 60lbs.
This is a shot of them together to show the size difference.