Discussion Starter
·
#1
·
Day two of Dog Sports Expo
Max came in the morning before it got hot, he is quite the unique special needs boy. Some guy got him to be a guard dog, but it didn't work out so he got rid of him. He ended up in his current home, he was later diagnosed with Hip Dysplasia. One day when they came back from work they noticed something off with him and brought him to the vet. His retinas were detached. They don't know how, the vet thinks he might of ran into something or their other dog hit him while playing. He's blind now, shortly after his hair began to fall out and it grew back white. Their vet said it was the stress of being blind... He was a bicolor, black with tan points. People don't believe he's a papered GSD. I don't know if his story is true, but he sure is a unique boy. He's on meds for his HD, and the poor guy doesn't have the greatest structure.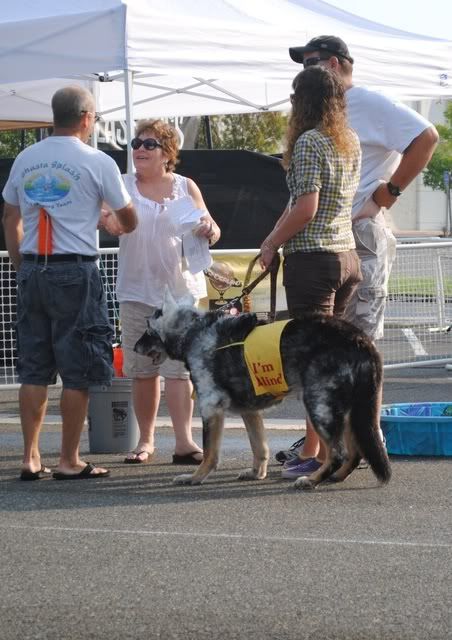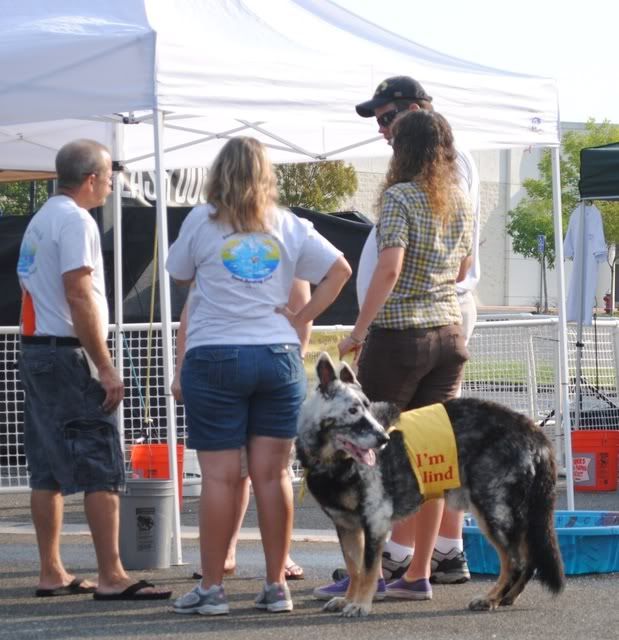 Dakota met him before, about a year and a half ago when Dakota was still a pup at a previous dog sport event.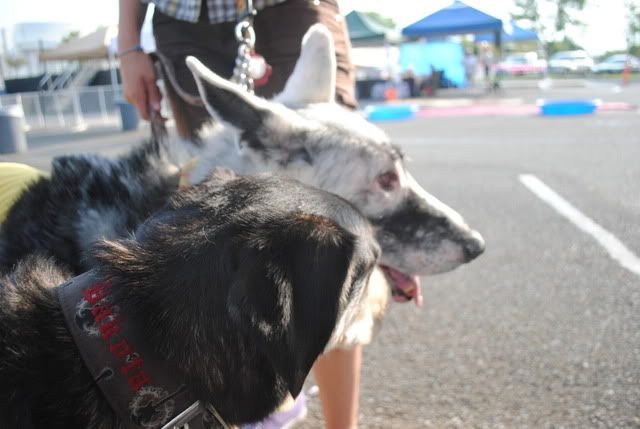 Someone needs to tell Dakota that he's blind...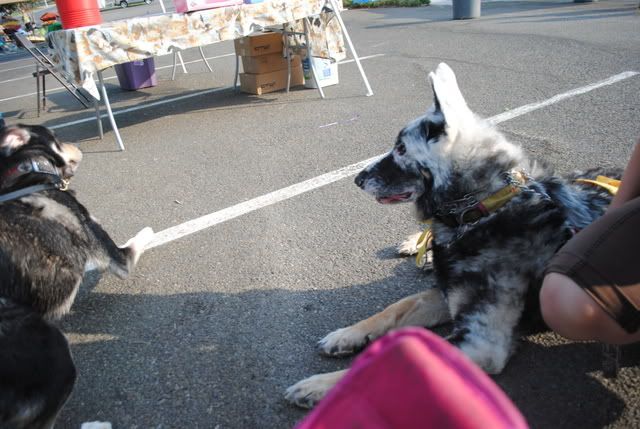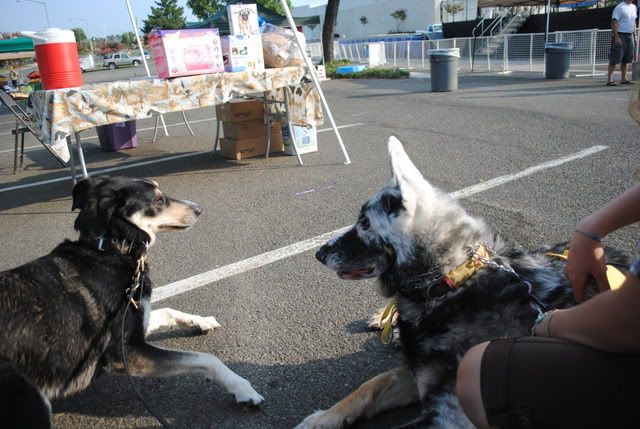 More of Dosia, lighting wasn't that great in this spot. But the good spot was closed off for demos. And stupid me realized... after this was all over... that being right next to the pool would've been the best spot for pictures.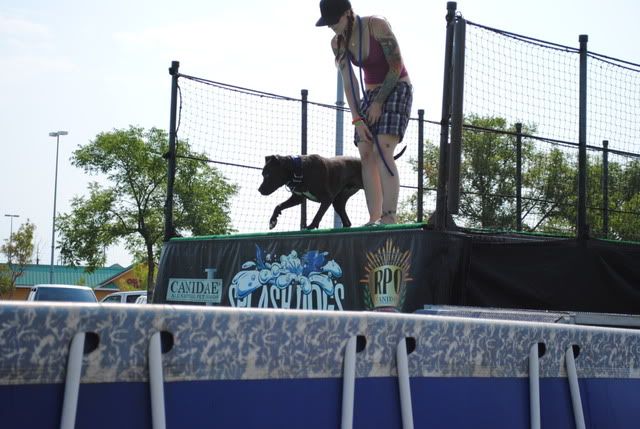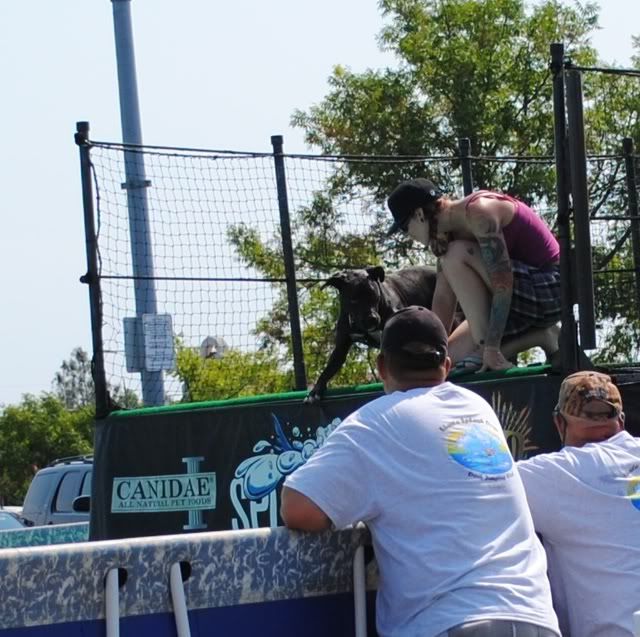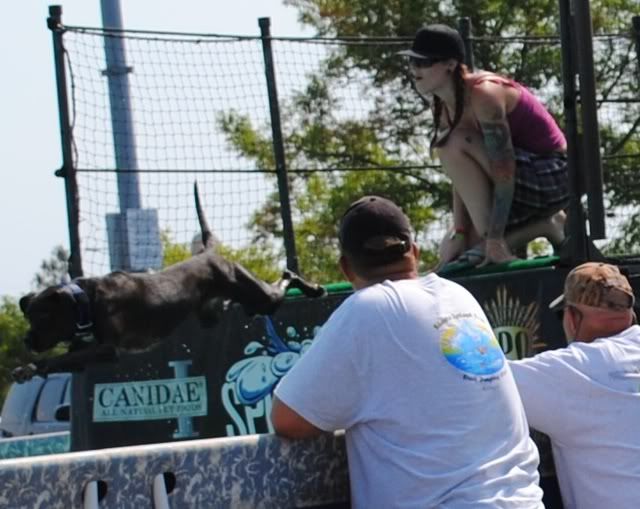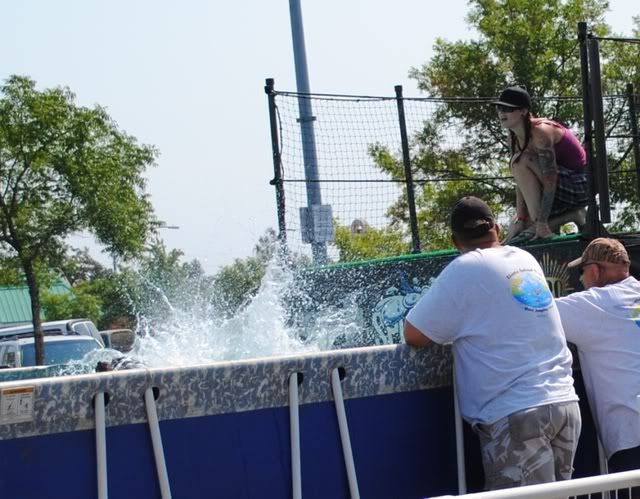 A Scottish Deerhound that was in our CGC preparation class, his name is Pagan. Such a awesome easy going dog.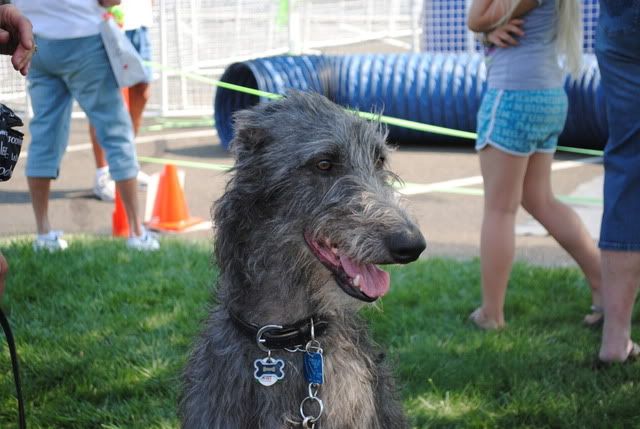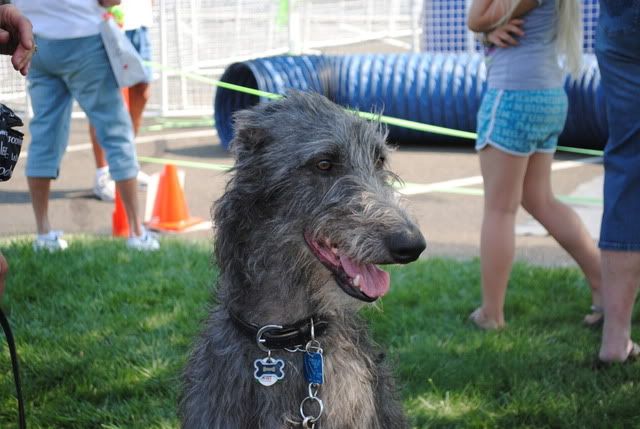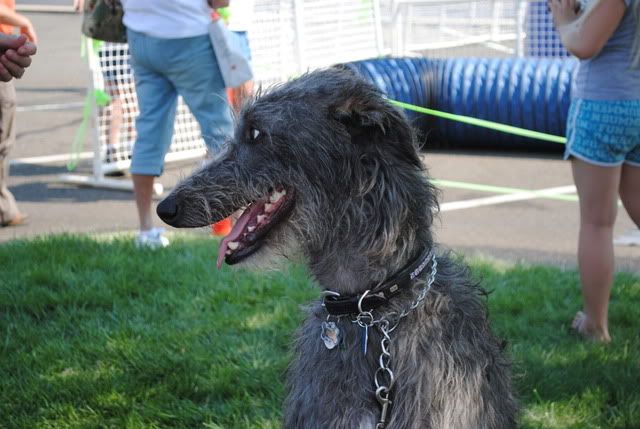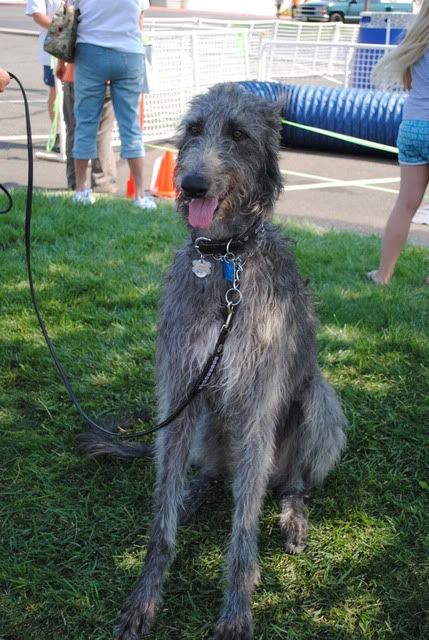 More jumping.. yes yes I have a horrible tan lol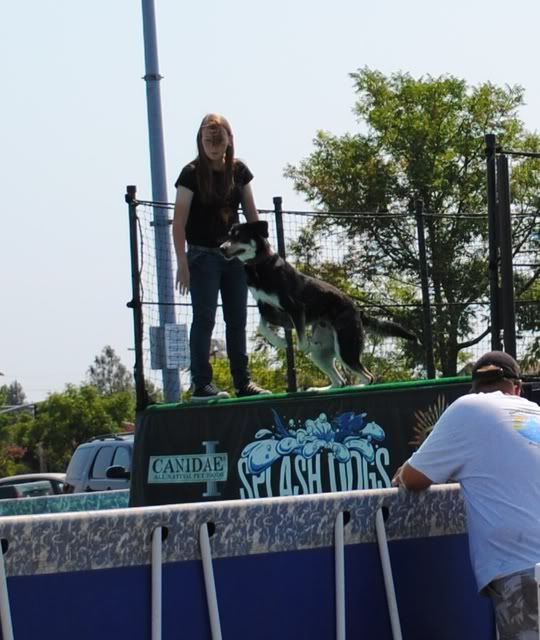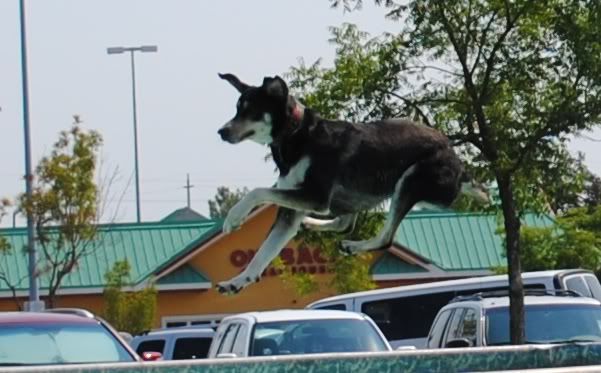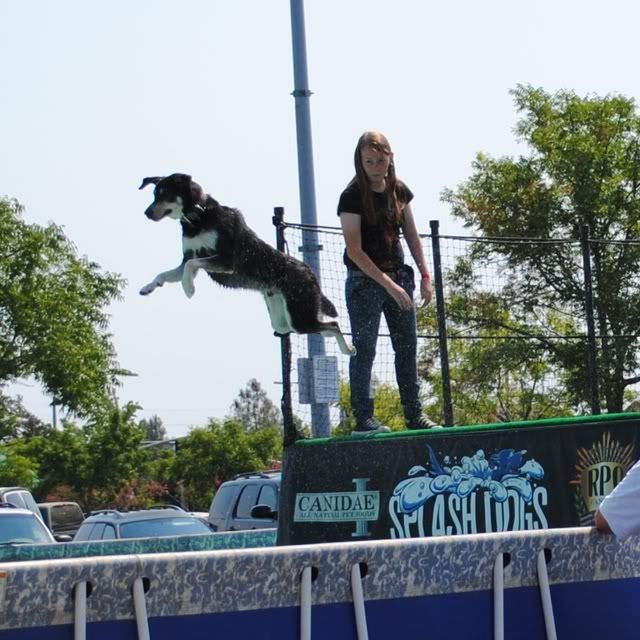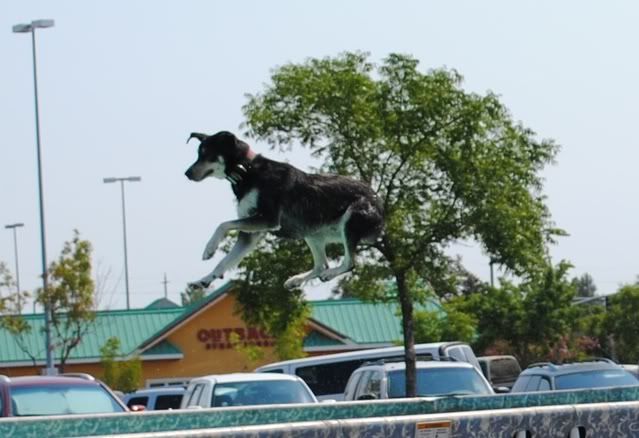 I love the white on his toes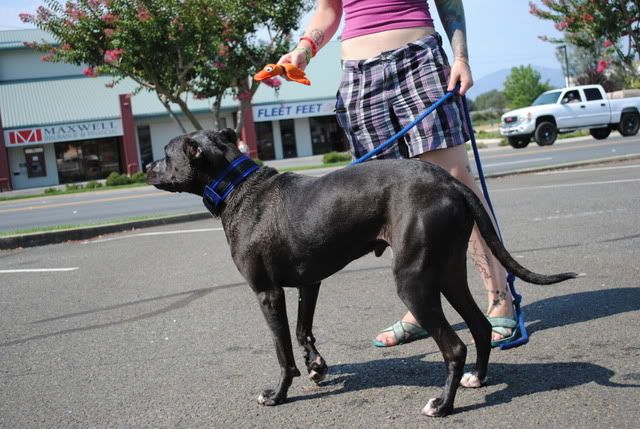 Dakota says hi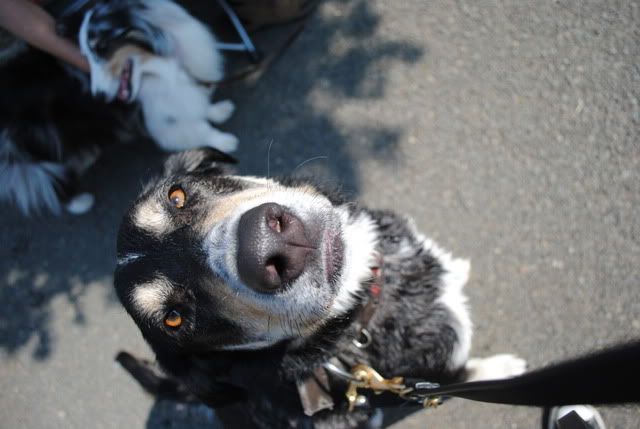 The CGC tester's dog, I believe her name is Danny. She's 8 years old and still leaping off the ground while getting ready for agility.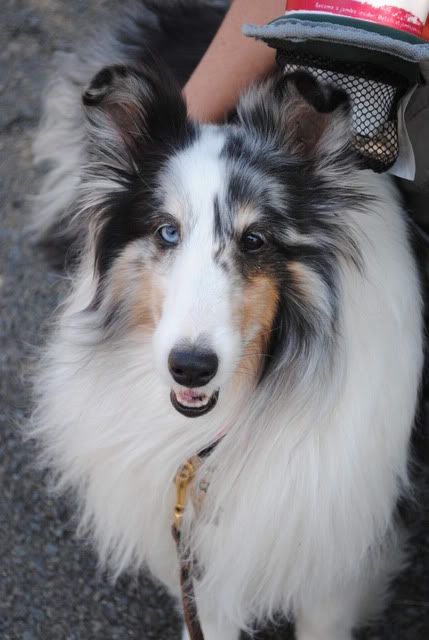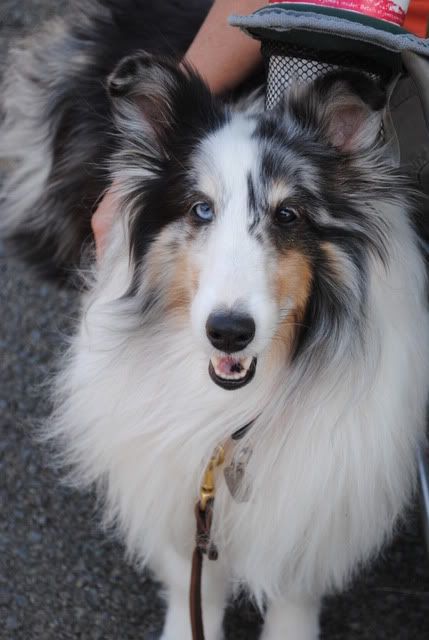 They were joking and saying the only reason Dakota's so good at jumping is that we do weight pulling.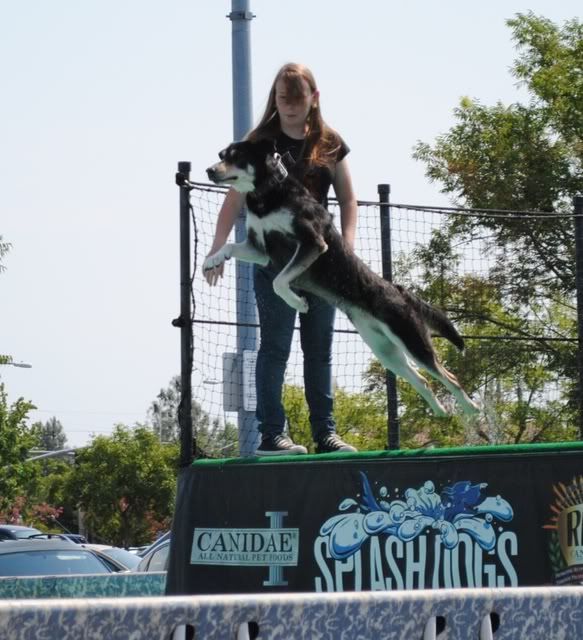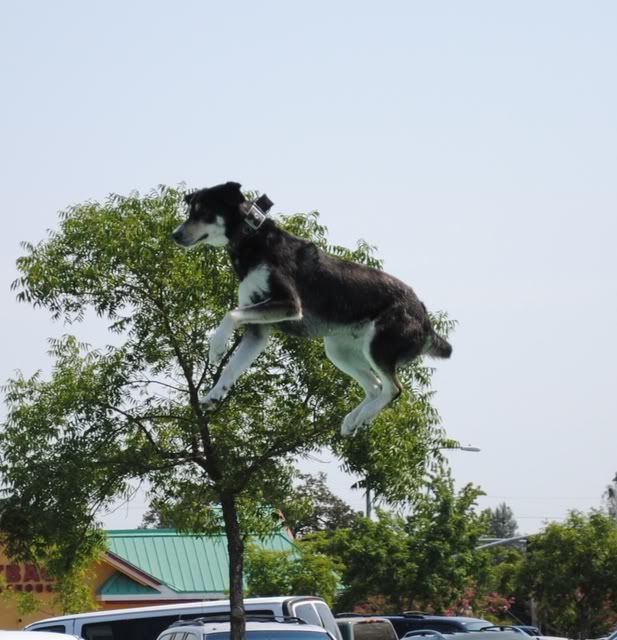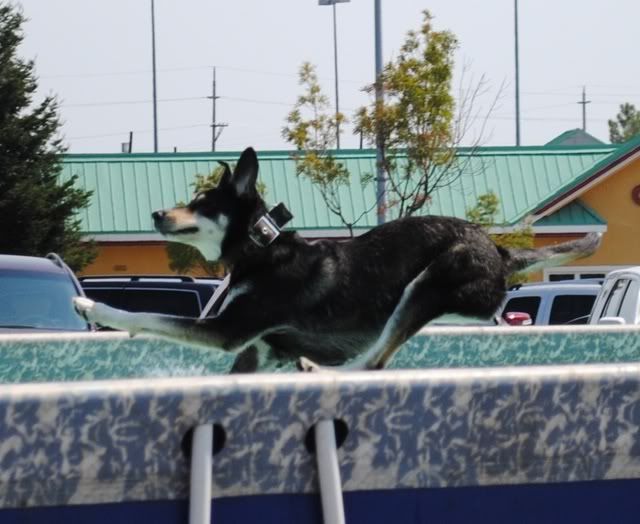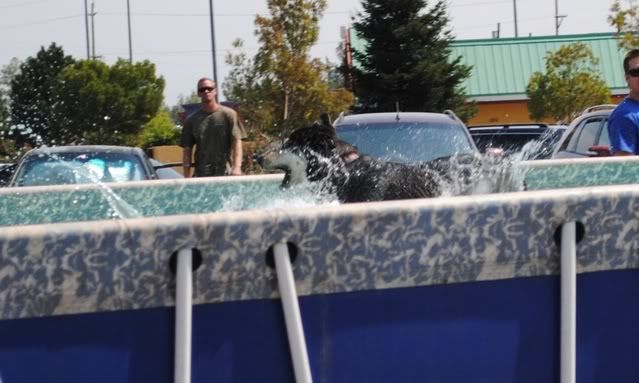 Another dog from Camp Love-A-Pet was there today! Jet, he is such an awesome boy. When he was in camp he was skin and bone, he looks much better. His coat is healthier too.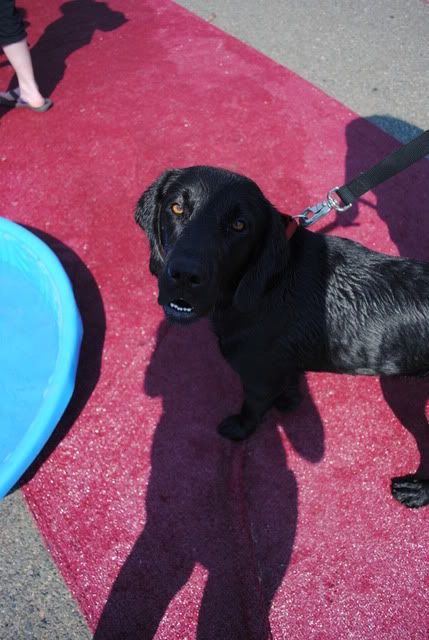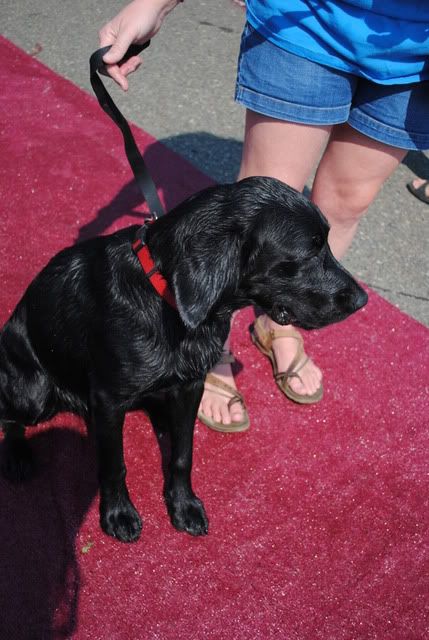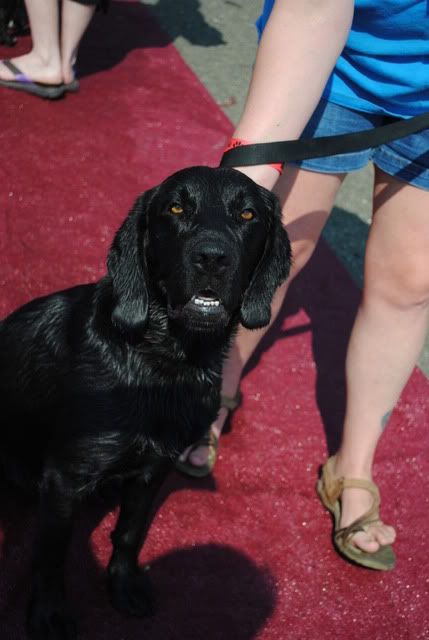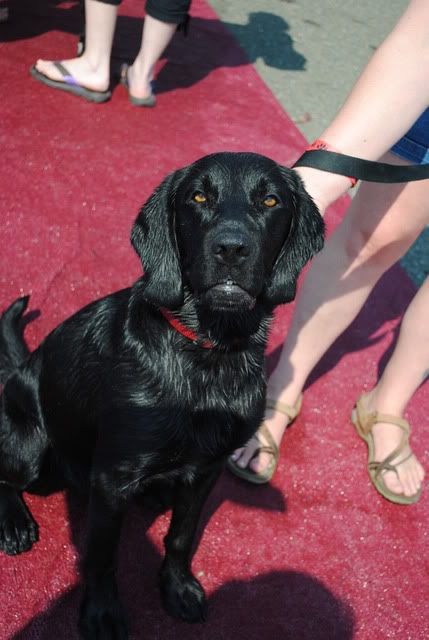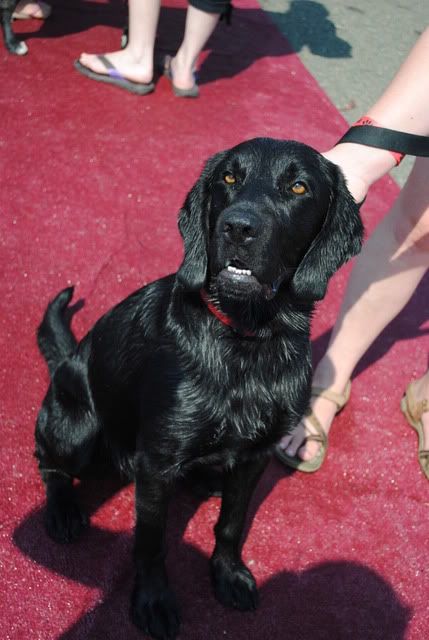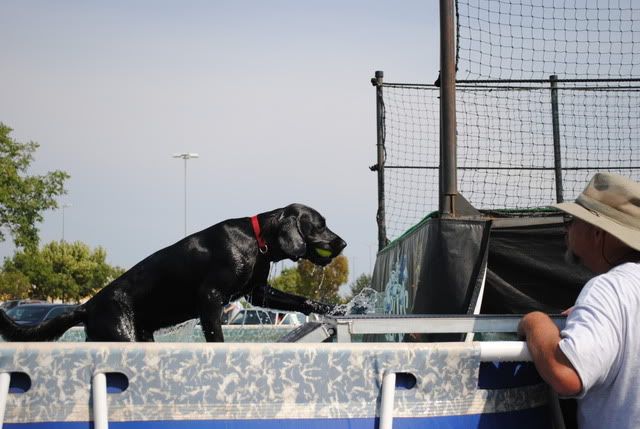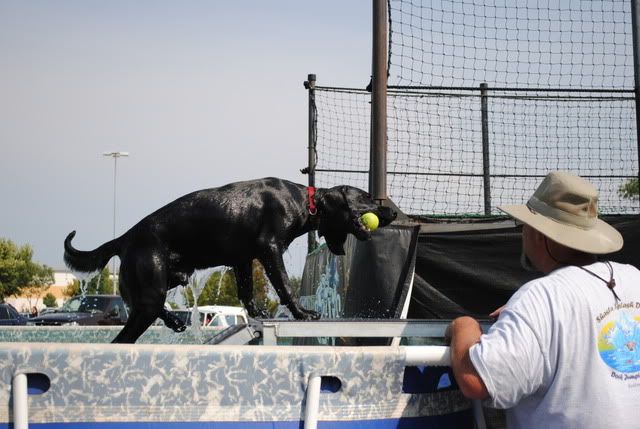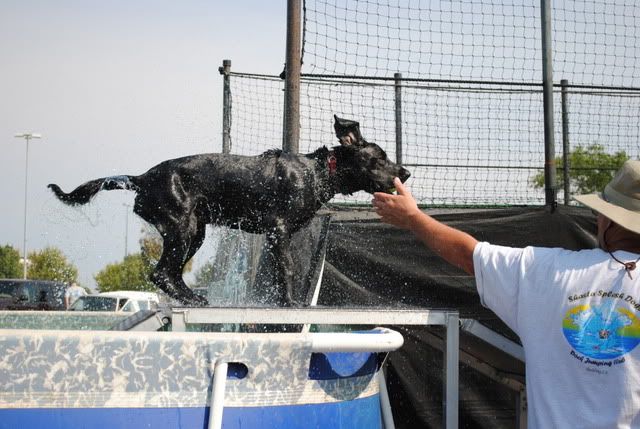 Random dogs, although that's a friend's Mal in the background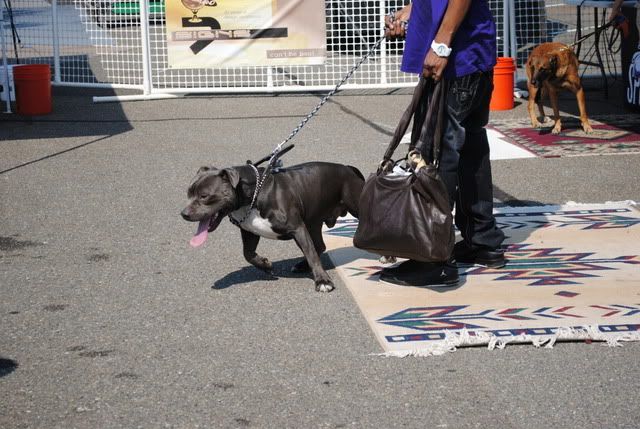 This poor guy was not doing well in the heat at all