Discussion Starter
·
#1
·
For those viewing this for the first time, I'm an assistant dog trainer for the local animal shelter, I help the "problem" dogs become more adoptable. Like the dog I'll be posting in this first post, he's been at the shelter for awhile and has developed behaviors due to being in the environment so long.
I'll be posting pictures of each of the dogs I work with.
I took out a young pup named Spartan, poor guy's been here since the beginning of February. Not a surprise that he's becoming easily excited and very mouthy, so I did a lot of work on lowering excited responses. Run a few steps stop, mark before he can jump, run a few steps ask for a sit, mark, repeat. At first he was using me to launch himself into the air, but by the end he stopped totally. I also rewarded him a lot for me petting him without him getting mouthy. So, a slight tug on his jowl, mark, reward. He improved a lot from one session, was extremely polite on the leash when I brought him back into the kennels. Automatically sitting when I ran across the room, and sat and watched intently as I messed with his face. If folks would just look past his pent up energy from the kennels, but that's not common.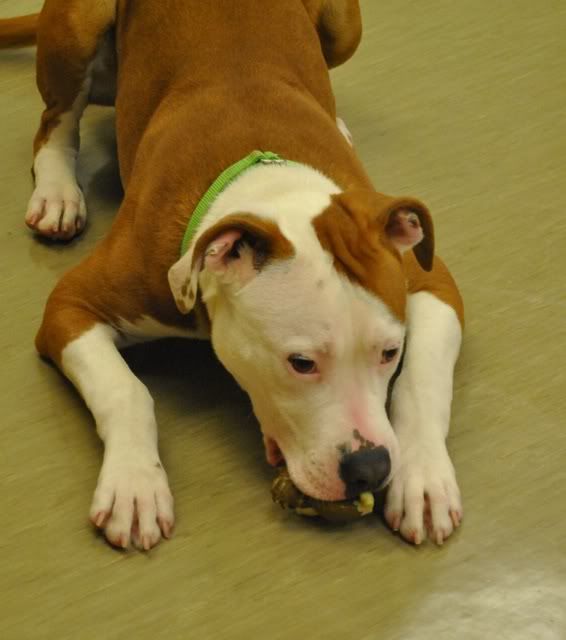 I'm sitting, you gonna throw it or not?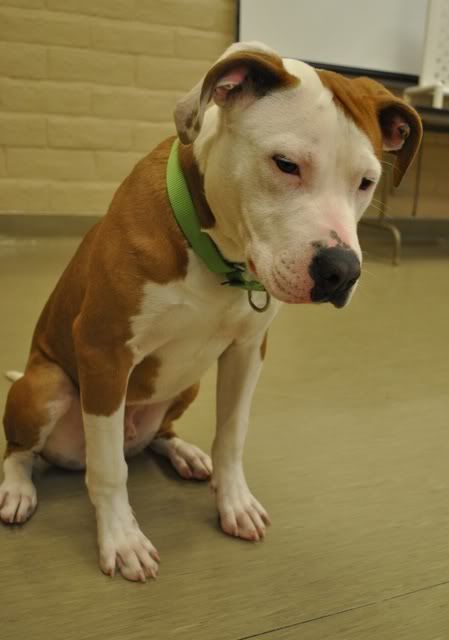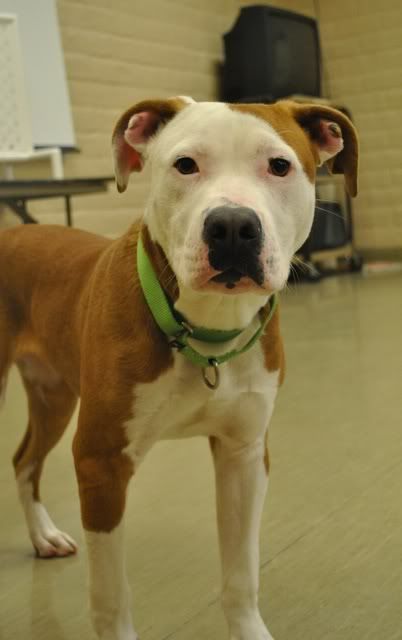 He likes to entertain himself
Here's a picture back from early February from when I first took him out.