Discussion Starter
·
#1
·
Dosia and I are going to try out at Splash dogs this year so I decided to start a diary thread and update his progression. I'm very happy to say he has taken to it very well and is having a ton of fun :woof: Dosia is way prey/toy driven, not to much food driven, so it makes it easier lol
We started off just doing regular swims, no jumping, at the lake and the river to build confidence. He was kinda whussy at first but loves to swim. We got him in an actual pool, he was a bit hesitant at first. Once he learned where the steps where he was ok, but he wouldn't jump in.
Day 1: Our first day on a real dock

I got a nice decoy and headed to the river park. We did some stretches and the some practice swims on the boat ramp.
We got up on the dock and I threw in the decoy. At first he didn't know what to do. He screamed at it for a minute and then plunged in.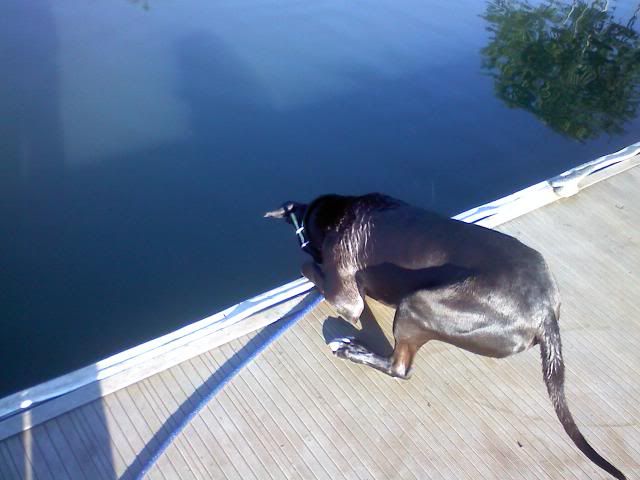 Second time around was much better.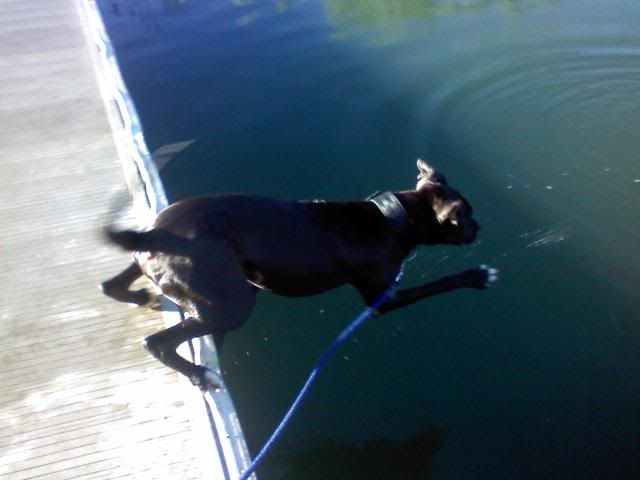 Day 2
Totally awesome!
Getting the hang of the jump, and had way more confidence :woof:
Day 3
That's my boy!!!
Now were gettin it! He was amazing today, it was hard to believe this was only his 3rd time on a dock! He's really getting his form down and catching some good distance. :woof: :woof:
Some one's excited!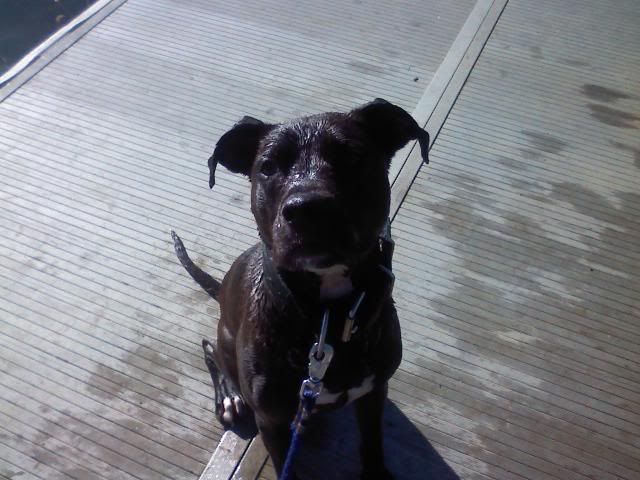 warm up jumps were a bit dorky lol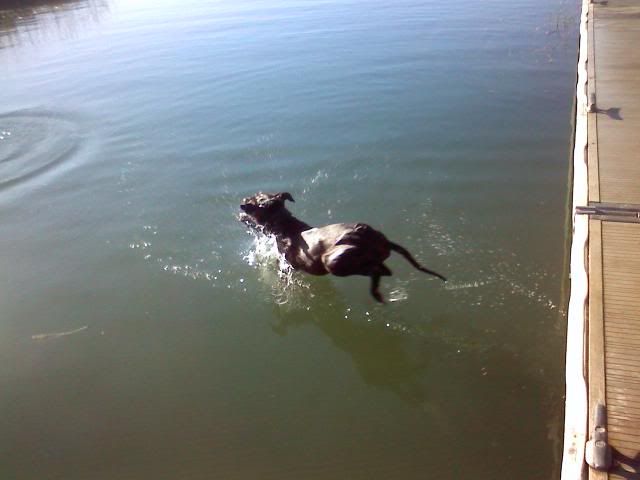 fly Dosia fly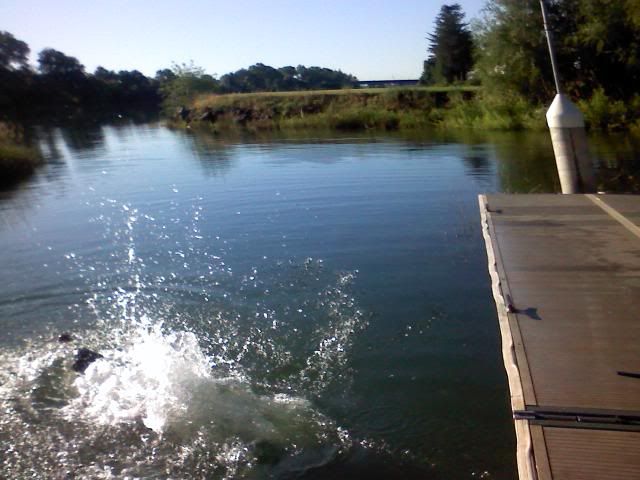 now he's really going for it and looking good!
:woof: :woof: So proud of him.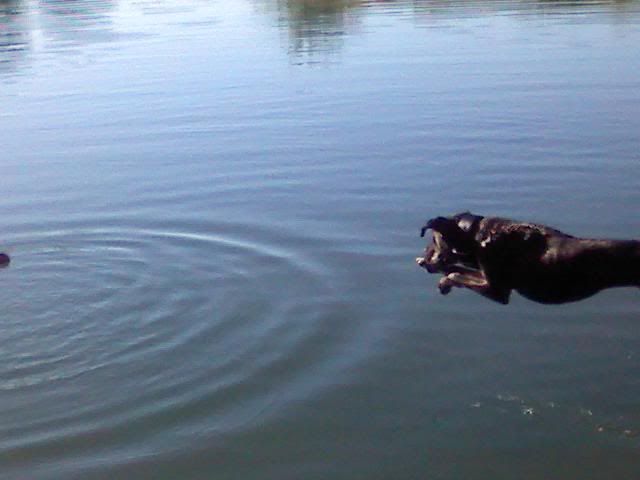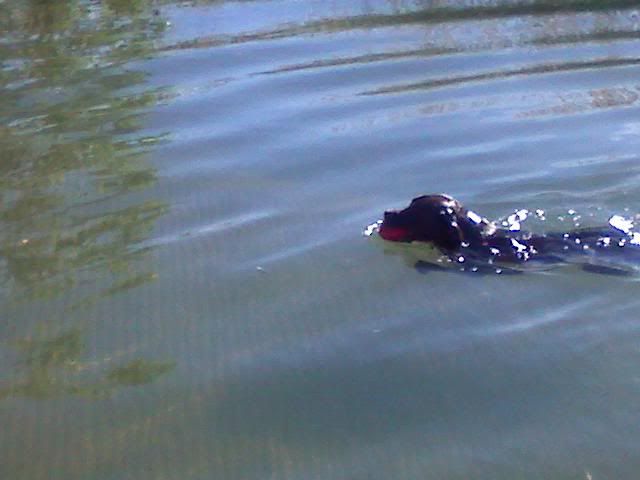 I'm so so proud of him! I'll keep updating this thread as we go and I'll make sure to have a helper to take pics at Splash Dogs event :woof:
If anyone has any tips or pointers please, please feel free to share it would be greatly appreciated.