So Ronnie went out of town for a few days and Duece aka Juice Juice stayed at Casa de Pitbullmama. Brayden looooves his puppy. That's right Duece belongs to Brayden according to the 2 yr old. Anyway, here are some pics. The first one is actually from the summer but I posted it because my grass looked bangin in it lol. Sadly, it is now yucky and brown and will be until March.
Stupid fake grass.

Taking a walk. He has 2 leashes because Brayden wanted to hold one.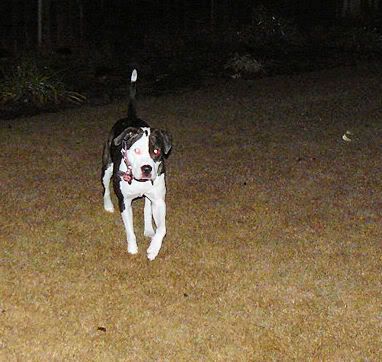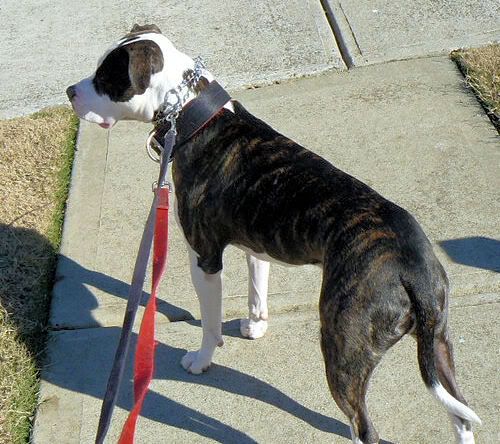 Brayden at the park with his Juice Juice. Actually, he now calls him "My Duecey."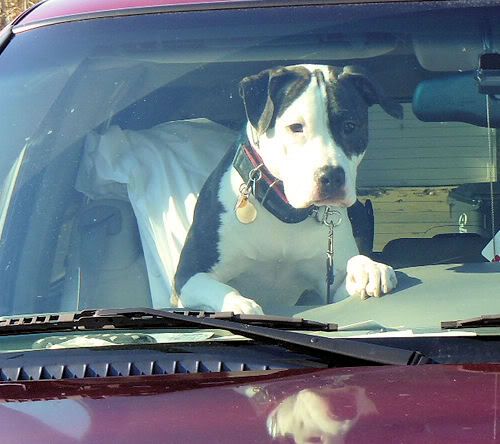 Duece riding shotgun in my truck
And now some pics of my handsome white baby dogs.....OMG he does run!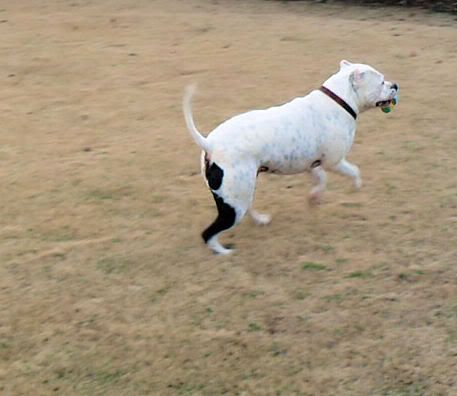 He reminds me of a greyhound here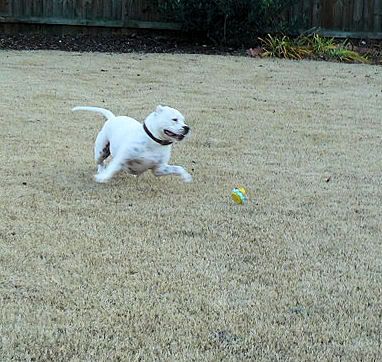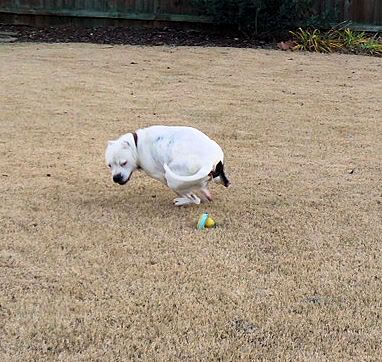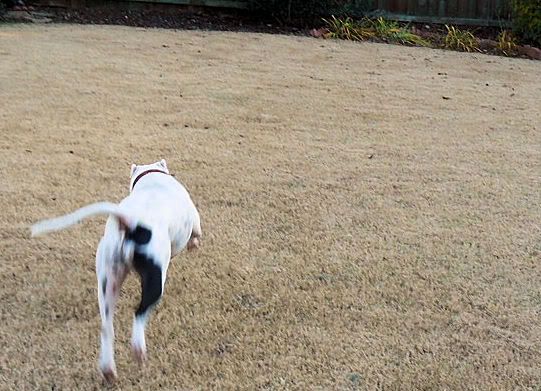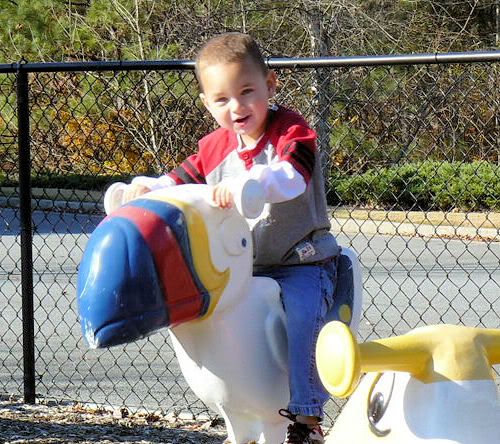 Brayden at the park showing off for Duece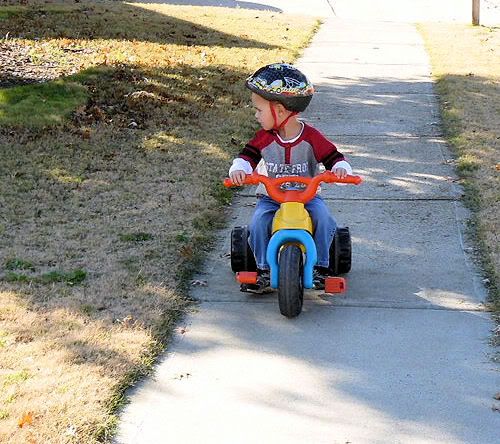 Wait for it Wait for it......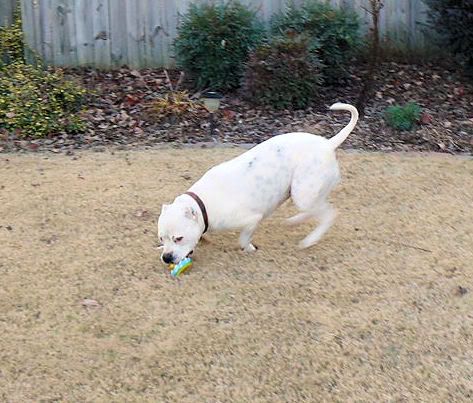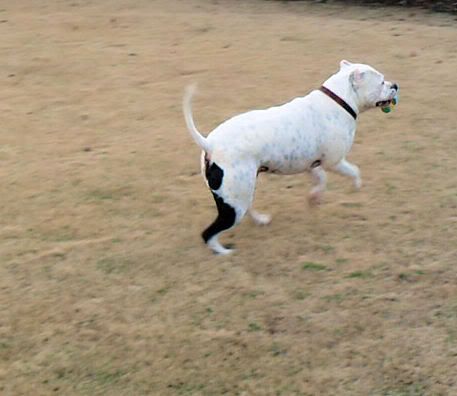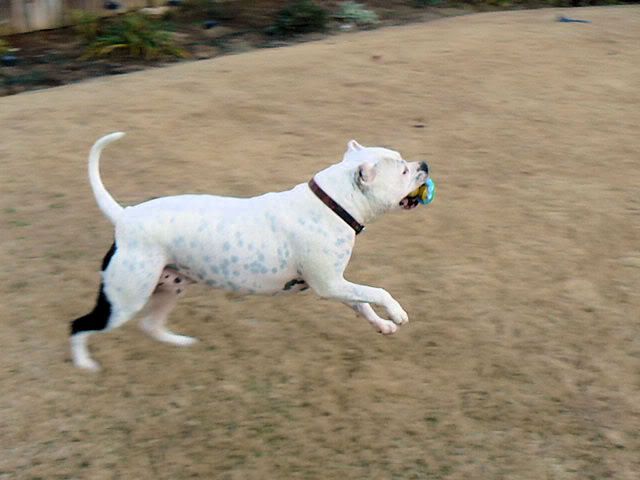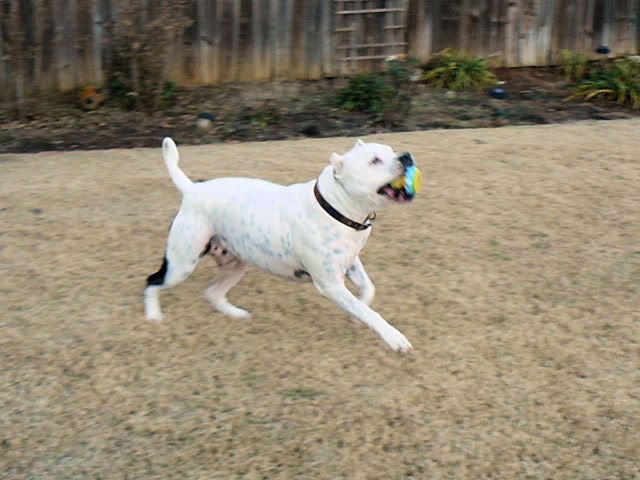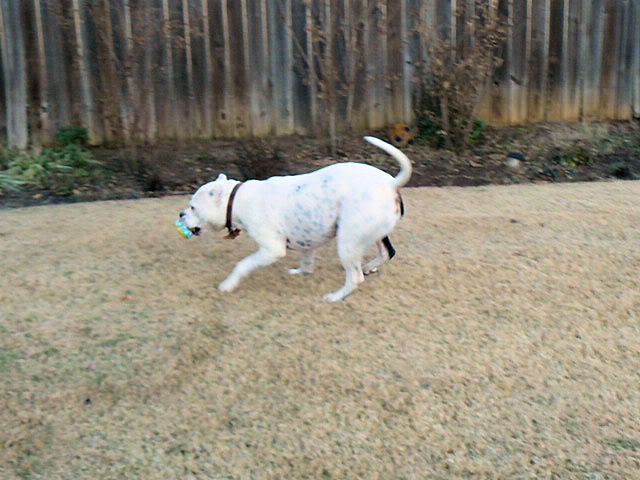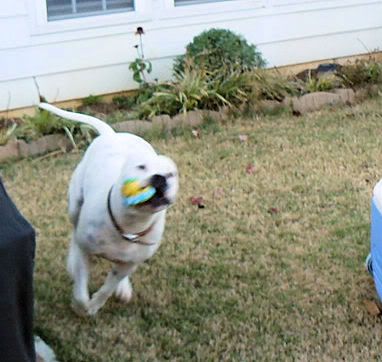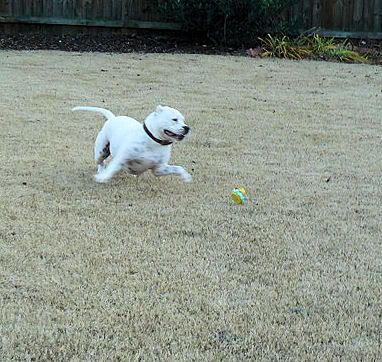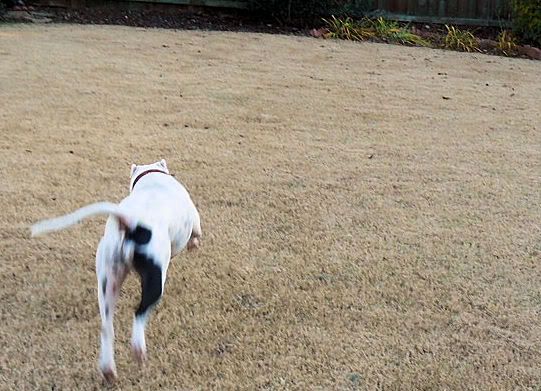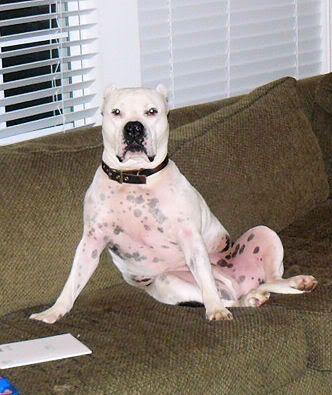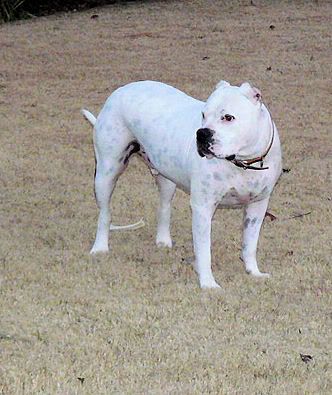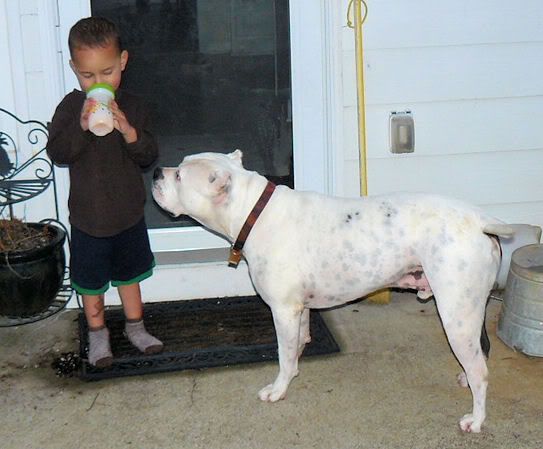 Hook it up little dude