Discussion Starter
·
#1
·
Some recent events rushed me into a decision(We've been trying for awhile to adopt, it has been thought through), and Ms.Alice is now officially My Ms.Alice. She even has her own cute little Green Star License from the city now. (I usually hate them) I got her paperwork, temperament test, and other information. Apparently she came into the shelter a day after Dakota's birthday. Sooooo, would today count as her "Got Day" or when I fostered her? Gotta have some day to celebrate.
I gave Dakota, Tazzy, and Buddy some raw bones in their crates and let Alice roam the house. I could be stabbed and they wouldn't care when they have a raw meaty bone.
Once a shelter dog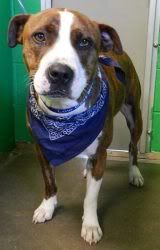 Now A happy House dog.
I know we're not as active on here anymore, but just thought I'd let y'all know.