Had a GREAT weekend at Gateway! Indie accomplished SOOOOO much! For a 16 month old dog she: Earned 2 Champion wins towards her GRCH.. one ch under R. Beauchamp, and one under S. Melgreen. Then, she took Best of breed under Melgreen!! WOW! ... she earned her CA (Coursing Aptitude) title w/ 3 great runs, and her URO1 title with one first place in RO1A trial with a score of 98. Preceded and followed by two horrible scores of 74. LOL. (when she's on, she's on! When she isn't...look out!) She earned a TOTAL DOG award on Friday w/ her Dock jumping and her Champion win. She also finished her UNJ (United Novice Jumper), that she actually finished in June, but UAD misplaced her final jump's score. They fixed it just fine, though.
So, indie went into the weekend as UWP CH 'PR' Jhnsns Lil Miss Independence, CGC, and came out CA URO1 UNJ UWP CH 'PR' Jhnsns Lil Miss Independence, CGC!!
Here are pics!:roll: (The following 4 photos are by Thomas Photography)
Star (indie's momma) Indie, Bebe, and Buehrle in the pic for Star's Brood Bitch win.
These 2 were the same pic, w/ diff ribbons photoshopped in.. Amy and I weren't happy w/ what we were wearing in the other pic, and indie didn't look as good.
Indie's TOTAL DOG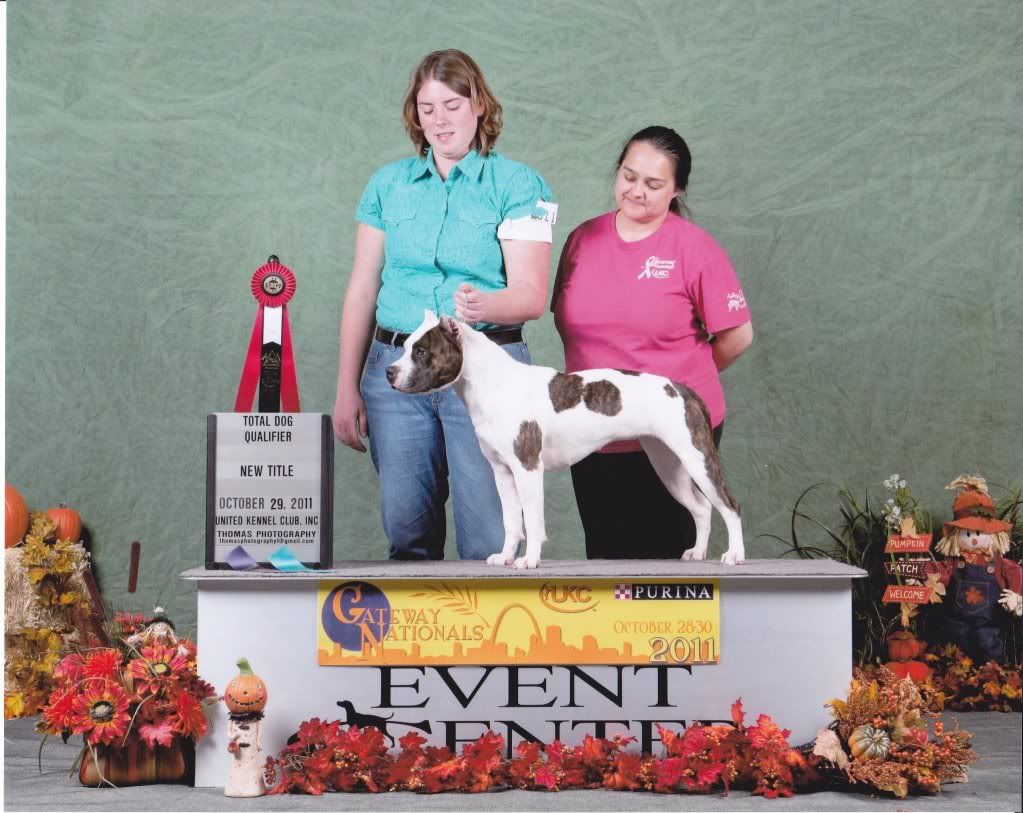 Indie's 1st and 3rd place in RO1A, and her Lure coursing ribbons, earning her titles!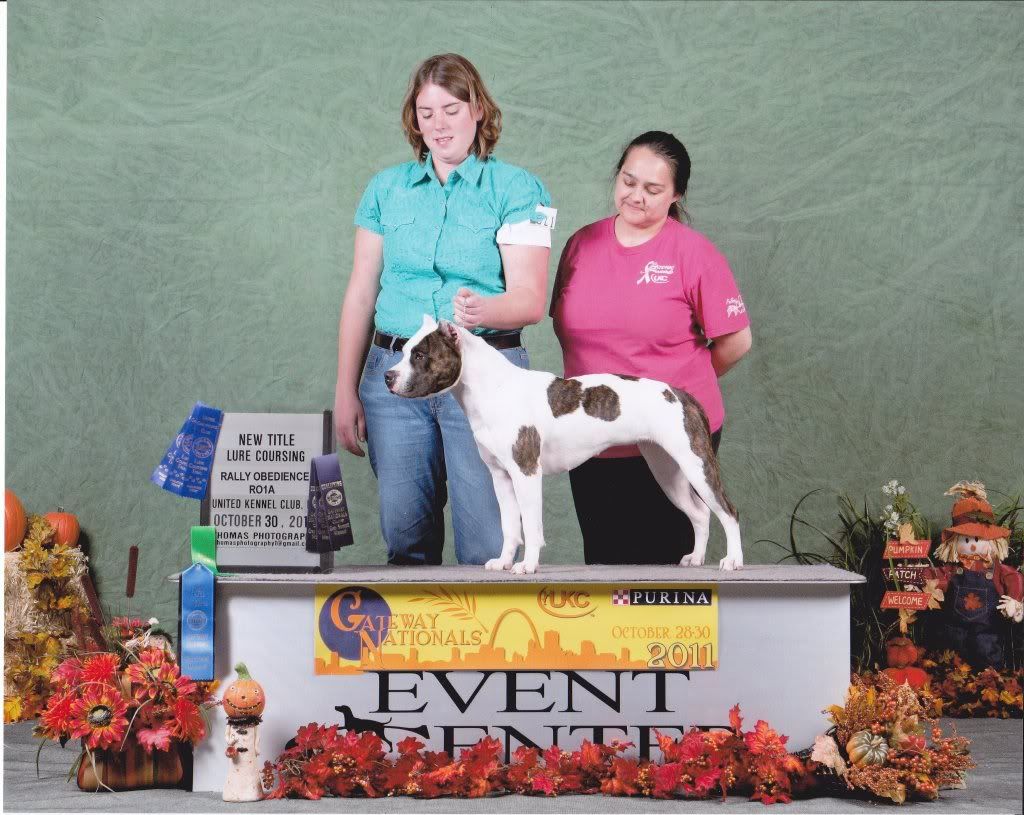 Indie @ their costume contest. LOL
Videos!
Indie's first leg to her CA title.. first time ever coursing!
the 3rd leg.. Amy filmed a lot of the waiting we were doing, and how psyched indie was the moment we stepped out of the car. You can hear her momma in the background, too.. which is where Indie gets it from. LOL.
There are also vids of her Best of breed win.. I will post them ASAP.